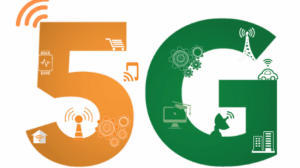 The Department of Telecommunications (DoT) has launched the '5G Hackathon' in association with the government of India, academia and industry stakeholders. The aim of 5G Hackathon is shortlisting India's focused cutting edge ideas that can be converted into workable 5G products and solutions.
The Hackathon will be spread across three phases. The event will culminate in a grand felicitation ceremony at India Mobile Congress on 16 October 2020. Winners of the various phases of the 5G Hackathon will share a total prize pool of Rs. 2.5 crore.
The 5G technology provides quantum leap over 4G in terms of speed, peak data rate, latency, spectrum efficiency, and connection density. The Hackathon will convert innovating ideas into products and solutions in different verticals and develop India specific use cases around 5G.
The 5G Hackathon is open to developers, students, start-ups, SMEs, academic institutions and registered companies in India and Non-resident Indians (NRIs). All Stakeholders can participate as individuals or as a team to present use cases for the 5G network in the Indian context.
Important Takeaways for Upcoming Competitive Exams-
The DoT is a department of the Ministry of Communications of the executive branch of the Government of India.
Dhotre Sanjay Shamrao is Minister of State for Communications, Electronics & Information Technology.