Every year, the 21st of June marks the summer solstice in the Northern Hemisphere, known as the longest day of the year. On this special day, the sun reaches its highest point in the sky, casting its rays over the Earth for an extended duration. In this article, we delve into the scientific and astronomical reasons behind why June 21st holds the distinction of being the longest day of the year.
Why 21st June is Longest?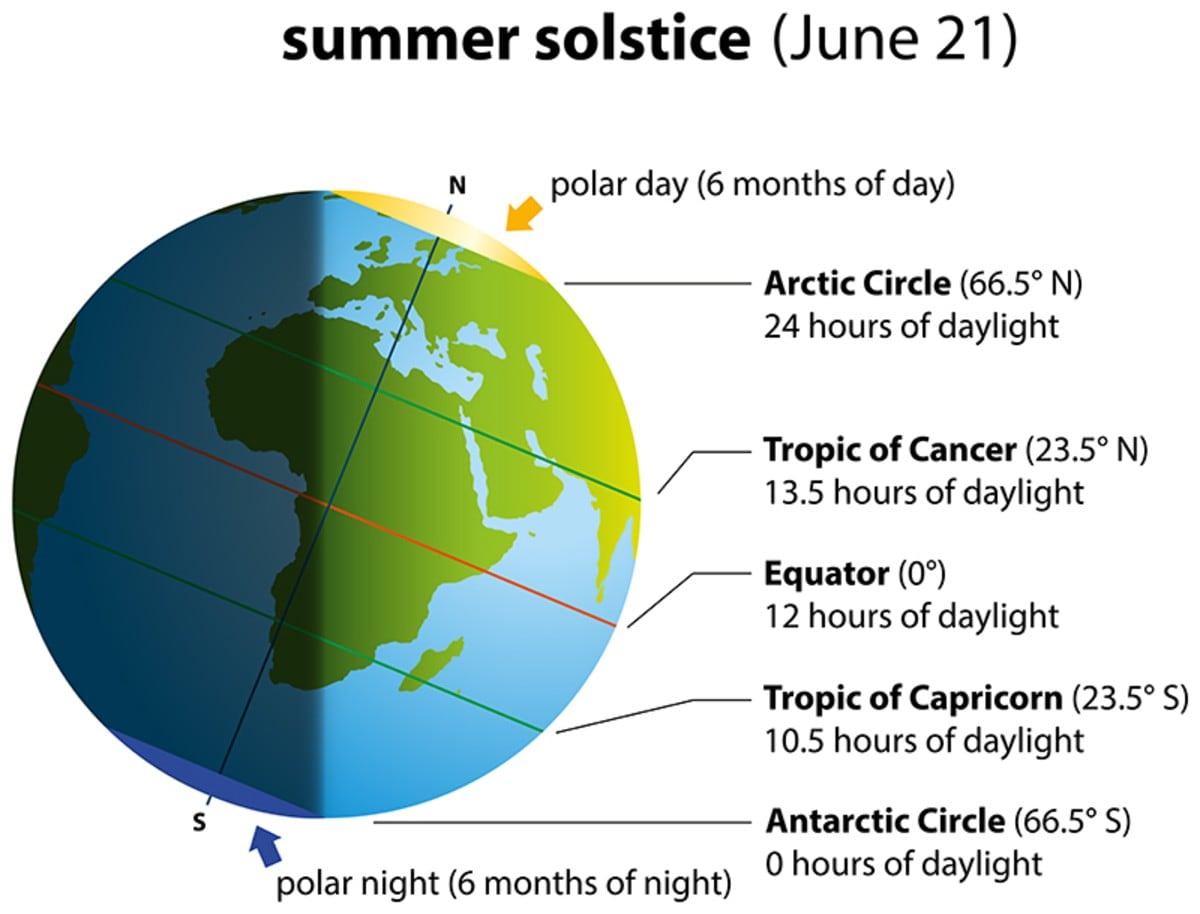 The Tilt of Earth's Axis: The primary factor influencing the length of daylight is the tilt of Earth's axis. The Earth rotates on an axis that is tilted by approximately 23.5 degrees relative to its orbit around the sun. This tilt causes the angle at which sunlight reaches different parts of the planet to change throughout the year, leading to variations in the length of daylight.
The Equinoxes and Solstices: The Earth experiences four major astronomical events known as equinoxes and solstices, which mark the changing seasons. On the equinoxes (around March 21st and September 21st), day and night are of equal length. However, during the solstices (around June 21st and December 21st), the duration of daylight significantly varies.
The Summer Solstice: During the summer solstice, which falls on June 21st in the Northern Hemisphere, the North Pole tilts most directly towards the sun. As a result, the sun appears at its highest point in the sky, leading to the longest duration of daylight throughout the year. On this day, the Arctic Circle experiences the phenomenon of the midnight sun, where the sun remains visible for a full 24 hours.
The Relationship Between Latitude and Daylight: Another key factor affecting the length of the day is an observer's latitude. The closer an observer is to the North Pole, the longer the day becomes during the summer solstice. Conversely, regions closer to the South Pole experience shorter days during this time, as the South Pole is tilted away from the sun.

Atmospheric Factors: While the tilt of the Earth's axis primarily determines the length of daylight, atmospheric factors can influence the perceived duration of the longest day. Factors such as atmospheric refraction, scattering, and the position of the observer on Earth can slightly affect the apparent position of the sun and, consequently, the length of daylight experienced.