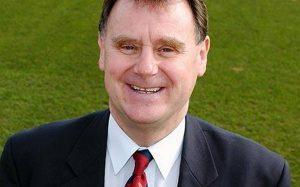 Tony Lewis, one of the men behind the Duckworth-Lewis-Stern (DLS) method passed away. Lewis received an MBE (Member of the Order of the British Empire) for his services to cricket and mathematics in 2010.
Click Here To Get Test Series For SBI PO 2020
What is the DLS method?
The Duckworth–Lewis–Stern method (DLS) is a mathematical formulation designed to calculate the target score for the team batting second in a limited-overs cricket match interrupted by weather or other circumstances.
History of Duckworth-Lewis-Stern (DLS) method:
Tony Lewis was a mathematician who, along with Frank Duckworth, developed the Duckworth-Lewis method in 1997 of resetting targets in the interrupted cricket matches. The DLS method was adopted officially by the ICC (International Cricket Council) in 1999. The method was renamed as the Duckworth-Lewis-Stern (DLS) method in 2014, followed across the globe.