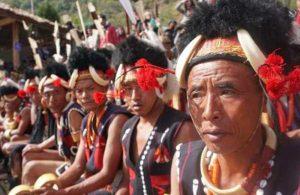 The 1st-ever Hornbill festival of Tripura was celebrated in Agartala. The aim to conserve the striking forest bird "Hornbill" and to boost the livelihood of the people through tourism. Chief Minister (CM) Biplab Kumar Dev inaugurated the festival at Baramura hill (in western Tripura).
The "Hornbill" festival, named after the Indian Hornbill, the large and colourful forest bird which is displayed in the folklore of most of the tribals in northeast India, usually takes place in the first week of December every year since 2000 at Naga Heritage village Kisama, about 12 km from Nagaland capital Kohima.
Important takeaways for all competitive exams:
Capital of Tripura: Agartala.
CM of Tripura: Biplab Kumar Deb.
Governor of Tripura: Ramesh Bais.