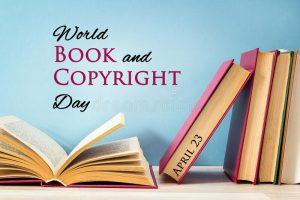 World Book and Copyright Day 2023
World Book and Copyright Day is observed on April 23 every year to promote reading books, particularly among the younger generation. The United Nations Educational, Scientific and Cultural Organization (UNESCO) initiated this event with the aim of combating the reduced importance given to reading due to the excessive availability of information from various sources. The purpose of this day is to encourage people worldwide to cultivate a habit of reading books. The focus is on promoting reading as the primary source of information and entertainment.
World Book and Copyright Day 2023: Theme
The theme for World Book Day 2023 is 'Indigenous Languages.' It focuses on promoting the diversity in native languages of a country.
World Book and Copyright Day 2023: Significance
World Book and Copyright Day holds significant importance as it aims to promote reading and literacy, encourage the publishing and protection of books, and honor the contributions of authors and their works. By celebrating this day, UNESCO intends to promote reading as a fundamental human right, a source of education, and a tool for personal development and cultural understanding. Additionally, this day raises awareness of the importance of copyright laws in protecting the intellectual property rights of authors and publishers. Overall, World Book and Copyright Day serves as a reminder of the vital role that books, authors, and copyright laws play in enriching our lives and shaping society.
World Book and Copyright Day: History
The history of World Book and Copyright Day dates back to 1922 when Vicente Clavel, the director of the Cervantes publishing firm, proposed the idea of dedicating a day to Miguel de Cervantes. The first World Book Day was celebrated in Barcelona on October 7, 1926, which marked Cervantes' birthday. However, in 1930, the date was changed to April 23, the day Cervantes passed away. This date was chosen because it also coincides with the birthdays and deaths of several prominent authors, including William Shakespeare and Inca Garcilaso de la Vega. UNESCO officially recognized and adopted April 23 as World Book and Copyright Day in 1995.
Important takeaways for all competitive exams: 
UNESCO Headquarters: Paris, France;
UNESCO Founded: 16 November 1945, London, United Kingdom;
UNESCO Director-General, Audrey Azoulay.
You may also read this: