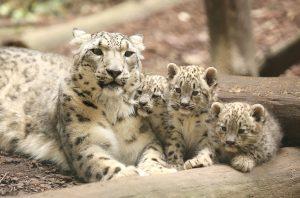 World Snow Leopard Day is observed globally on 23rd October. The main purpose of this day is to show the importance of snow leopard conservation and raise awareness about this incredible animal. The day also emphasizes the importance of taking measures to stop poaching, as well as consolidating efforts in terms of an environmental organization in the countries of the snow leopard range.
Boost your General Awareness Knowledge with Adda247 Live Batch: TARGET GA BATCH | SBI Clerk Mains & RBI Assistant Mains Exams
History Of Snow Leopard Day:
The first Snow Leopard Day occurred on the 23rd of October in 2014. The day was initiated by the countries that encompass the snow leopard's range. They include Uzbekistan, Tajikistan, Russia, Pakistan, Mongolia, Kyrgyzstan, Kazakhstan, India, China, Bhutan, and Afganistan. On the 23rd of October, in 2013, these countries signed the Bishkek Declaration regarding the conservation of the snow leopard. This happened in the capital of Kyrgyzstan, Bishkek, at the very first Global Snow Leopard Forum.
About Snow Leopards:
Snow Leopards are captivating and powerful animals. However, they are also vulnerable to loss of prey and poaching. These animals are distributed sparsely across 12 different countries in Central Asia. They tend to be found in rugged, high mountain landscapes, at elevations between 3,000 and 4,500m. The key to protecting this species is raising awareness.