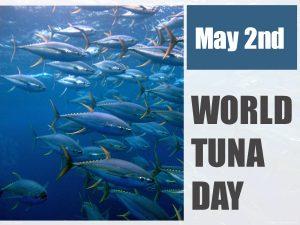 World Tuna Day is observed globally on 2nd May every year. This day is established by the United Nations (UN) to raise awareness about the importance of tuna fish. It is observed for the first time in 2017. According to the UN, an outsized number of nations worldwide depend upon tuna for both food security and nutrition. At the same time, more than 96 countries have tuna fisheries, and their capacity is constantly growing.
Click Here To Get Test Series For SBI PO 2020
History of World Tuna Day:
The World Tuna Day was officially proclaimed by the United Nations General Assembly (UNGA) by adopting resolution 71/124 in December 2016. Its aim was to spotlight the importance of conservation management and make sure that a system is required in place to prevent tuna stocks from crashing. The primary internationally recognized World Tuna Day was observed on 2 May 2017.