Today's Current Affairs
06th April 2023 Current Affairs are incorporated with the important news that made the current affairs headlines for banking, UPSC or other competitive exams. Daily Current Affairs is the complete bag of important news that is held all day long. One should have complete knowledge about banking terms, current affairs news, etc. So, here is the Top News of the Day for 6th March 2023 to help you prepare the Latest Current Affairs part. After reading this section, you can successfully attempt Current Affairs Quiz. 
Here is the Current Affairs 06th April 2023 covering the following news headlines: New Zealand's Kim Cotton, Bimonthly RBI monetary policy, Gangwon 2024, 2023 FIFA Under-17 World Cup, Marylebone Cricket Club (MCC).
1. India become world's second-largest solar manufacturer by 2026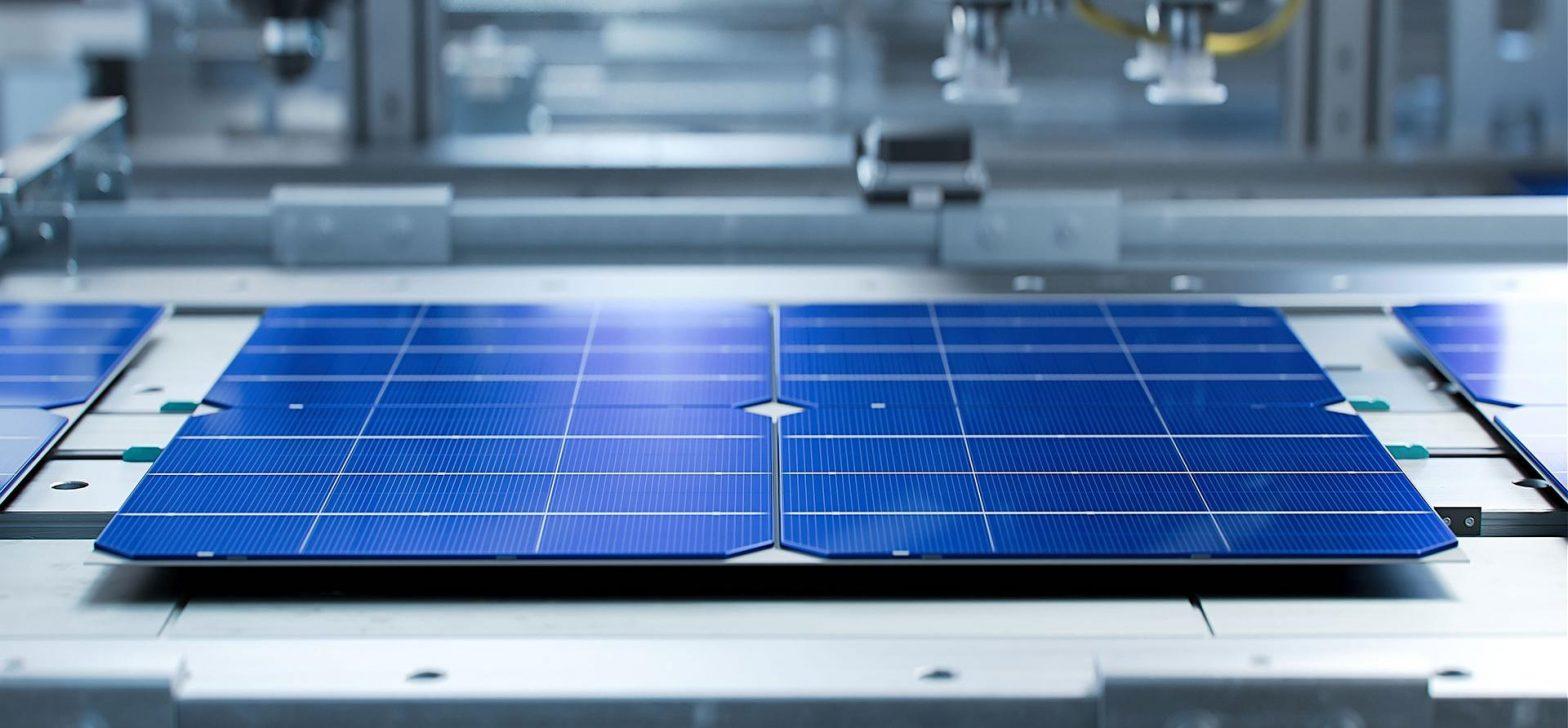 India has been making significant strides toward renewable energy in recent years, with a focus on solar energy. The country has set ambitious targets to increase its solar energy capacity and has been taking various steps to achieve them. In line with this, India is expected to become the world's second-largest solar manufacturer by 2026.  According to a report by the India Brand Equity Foundation (IBEF), India is poised to become the second-largest solar manufacturing country in the world by 2026, overtaking Japan and trailing only China. The report states that India's solar manufacturing capacity is expected to increase from 10 GW in 2020 to 50 GW by 2030. This increase in capacity is expected to create around 3 lakh (300,000) direct jobs and 9 lakh (900,000) indirect jobs.
2. New Zealand's Kim Cotton becomes first female umpire to officiate men's T20I match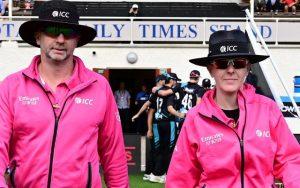 On April 5th, during the second T20I match between Sri Lanka and New Zealand in Dunedin, Kim Cotton became the first woman to serve as an on-field umpire in a men's international match between two full-member teams, making history. Cotton has previously worked as an on-field and TV umpire in 54 women's T20Is and 24 women's ODIs, as well as officiating at the women's T20 and ODI World Cups from 2018 to 2023.
3. Kerala tops GI tag list in FY 2022-23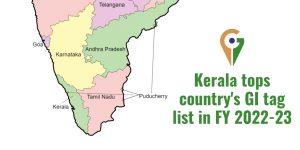 According to data shared by the GI Registry, Kerala has secured the highest number of Geographical Indication (GI) tags for products among all states in India in FY23. Several products from Kerala, including Attappady Aattukombu Avara (beans), Attappady Thuvara (red gram), Onattukara Ellu (sesame), Kanthaloor Vattavada Veluthuli (garlic), and Kodungallur Pottuvellari (snap melon) have been recognized with the GI tag.
4. 'Subby' Subramaniam appointed Warrant Officer of UK's RAF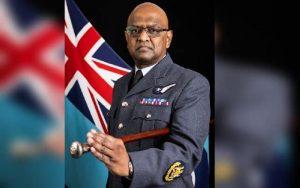 British-Hindu Murugesvaran 'Subby' Subramaniam has been appointed as Warrant Officer of the UK's Royal Air Force, the aerial warfare and space force announced. The role involves advising the Chief of the Air Staff on matters related to RAF personnel. Subramaniam takes over from Warrant Officer Jake Alpert.
5. Suzuki Motorcycle India appoints Kenichi Umeda as Managing Director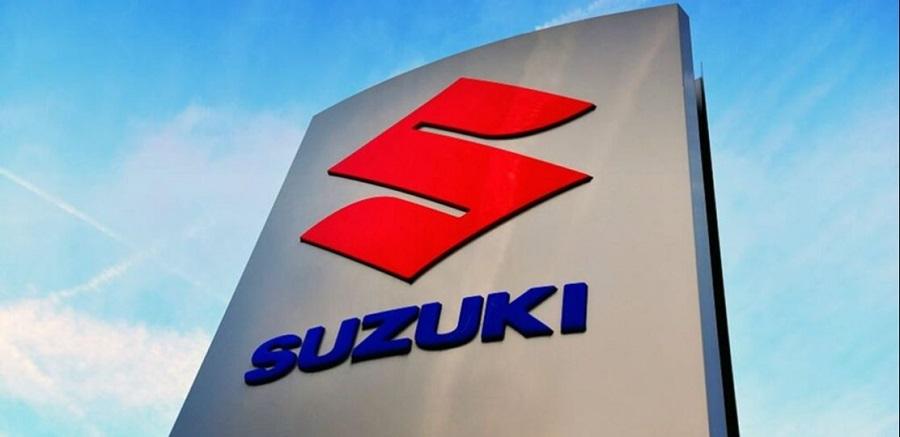 Kenichi Umeda has been appointed as the new Managing Director of Suzuki Motorcycle India Pvt. Ltd. He takes over from Satoshi Uchida, who has completed his term as Managing Director. Umeda comes with over 27 years of industry experience across various global markets and will be responsible for growing and strengthening Suzuki Motorcycle India's position in the Indian and overseas markets.
6. Honda Motor announces changes, Tsutsumu Otani appointed MD, CEO Honda Motorcycle & Scooter India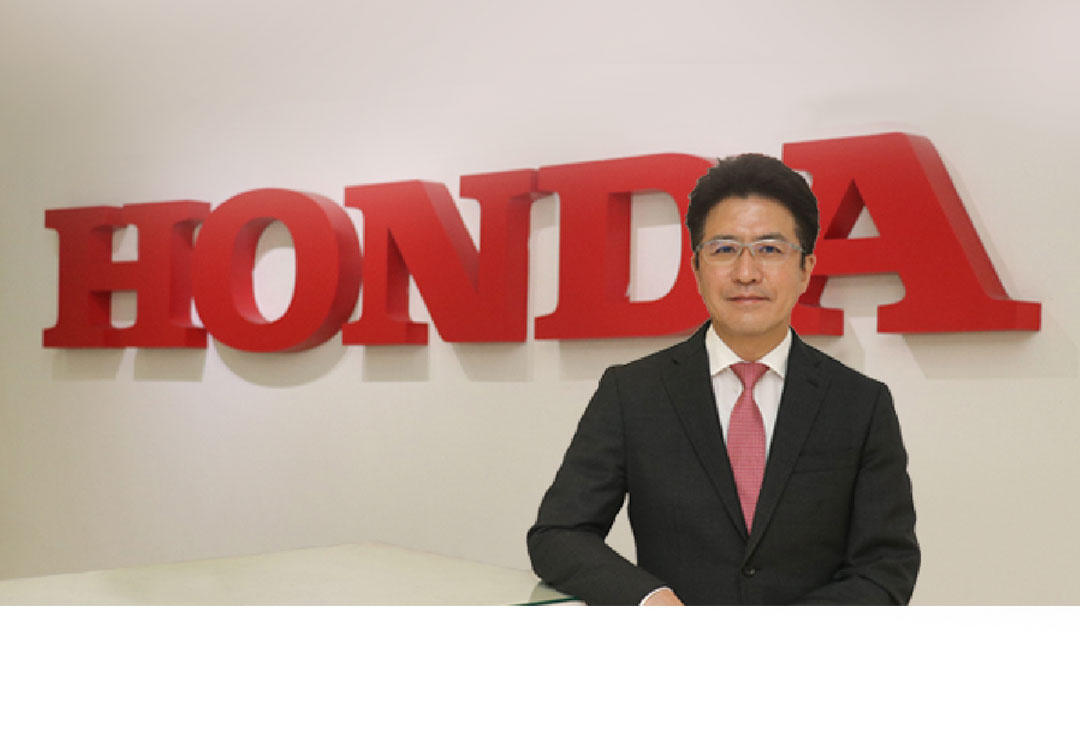 Honda Motorcycle & Scooter India has announced the appointment of Tsutsumu Otani, currently the Vice President at Honda Motor Co., Japan, as the new President, CEO & Managing Director. He will take over from Atsushi Ogata, who will be relocating to Shanghai, China, to serve as the Executive General Manager at Shanghai Branch, Honda Motor (China) Investment Co. Ltd. starting April 1, 2023. The company issued a statement to this effect.
7. Bimonthly RBI monetary policy: MPC keeps repo rate unchanged at 6.50%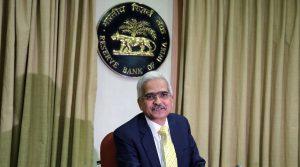 The Reserve Bank of India has announced its bimonthly monetary policy and kept the repo rate unchanged at 6.50 per cent. The RBI's Monetary Policy Committee (MPC) unanimously decided to keep the repo rate unchanged at 6.50 per cent, governor Shaktikanta Das said, announcing the statement of monetary policy, the first in the current financial year. Economic activity remains resilient, and real GDP growth is expected to have been 7 per cent in FY 22-23. The RBI Governor also said that the withdrawal of accommodation and that the repo rate hike has been paused only for this meeting. The next meeting of the MPC is scheduled during June 6-8, 2023.
8. Public sector banks transfer Rs 35,012 crore unclaimed deposits to RBI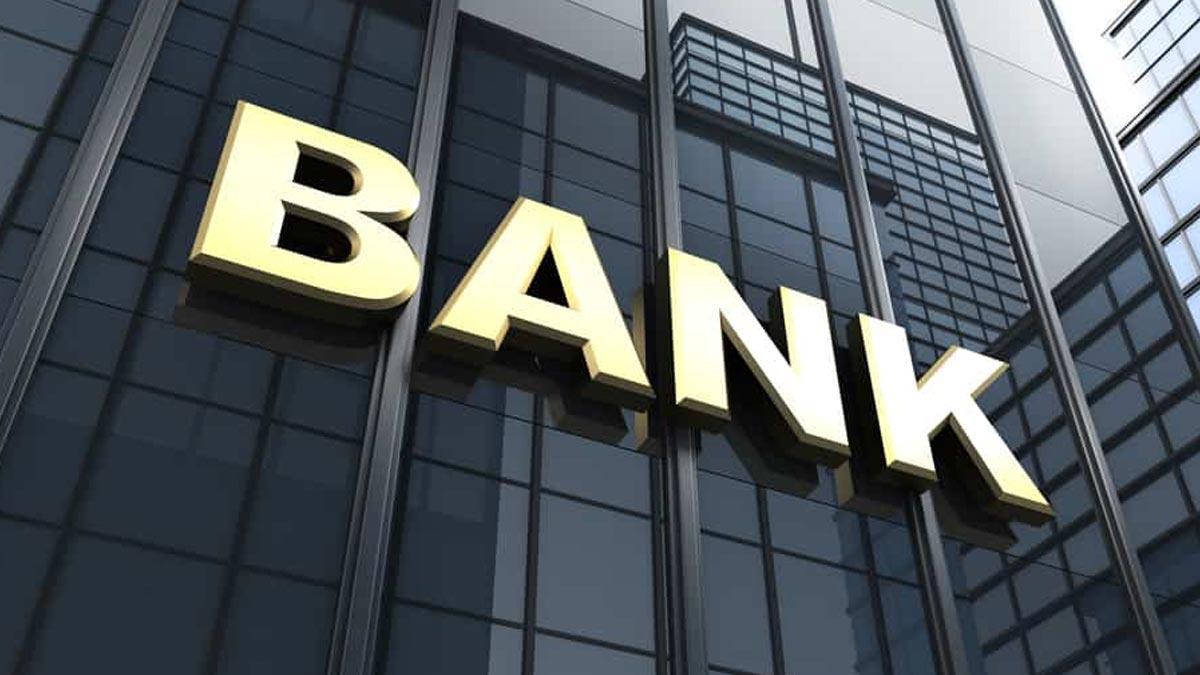 Several public sector banks in India have transferred a total of Rs 35,012 crore ($4.7 billion) in unclaimed deposits to the Reserve Bank of India (RBI). The move comes as part of an effort to reduce the amount of unclaimed funds held by banks and ensure that the money is put to productive use. Unclaimed deposits are those that have been lying dormant in bank accounts for a period of 10 years or more. Banks are required to make efforts to locate the account holders or their legal heirs and transfer the funds to them. However, in cases where the account holders or their heirs cannot be traced, the funds are transferred to the RBI's Depositor Education and Awareness Fund (DEAF).
9. India's Economic Growth to Slow Down to 6.4% in 2023-24: ADB Report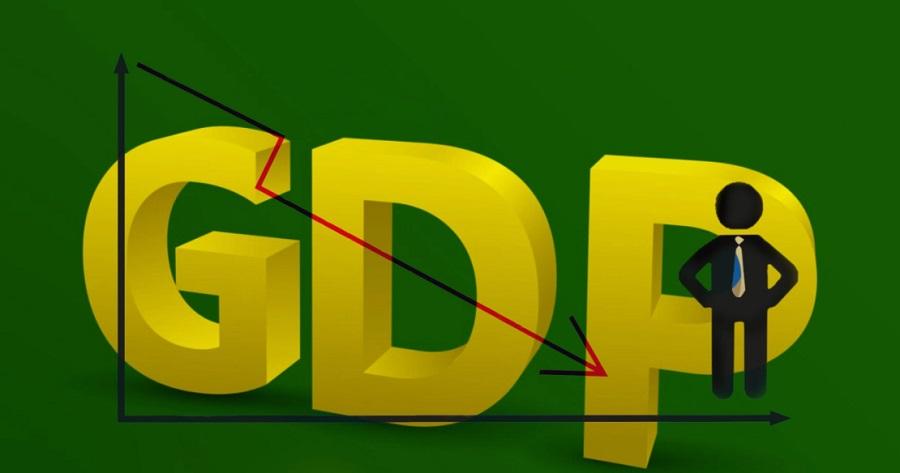 The Asian Development Bank (ADB) has projected a moderate economic growth rate for India due to various factors such as a global slowdown, tight monetary conditions, and elevated oil prices. According to the latest ADB outlook, India's economic growth rate is expected to reach 6.4% in 2023-24 from 6.8% in FY23, while the growth forecast for the current year has been revised downwards to 6.4% from 7.2% earlier projected. However, India's economic growth rate is still stronger than many peer economies and reflects robust domestic consumption and less dependence on global demand.
10. PhonePe launches e-commerce app Pincode on ONDC network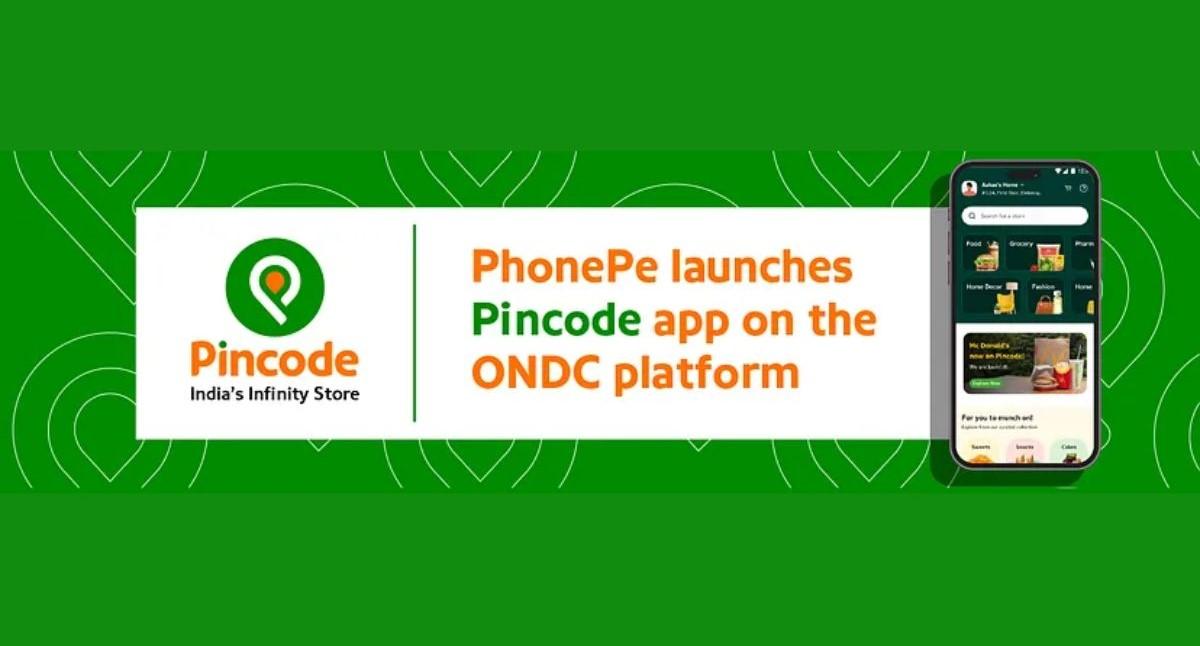 Walmart-backed Indian fintech decacorn PhonePe has recently launched Pincode, a new consumer-facing app aimed at strengthening its e-commerce initiatives. The app will be integrated into India's Open Network for Digital Commerce (ONDC) framework. This move comes three months after Flipkart completed the full ownership separation of PhonePe.
11. Indian-American physician Dr. Nitya Abraham honoured with young urologist of the year award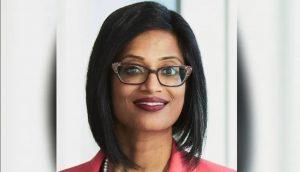 An Indian-American physician and professor Dr. Nitya Abraham has been honoured with the Young Urologist of the Year Award conferred by the American Urological Association (AUA). Dr. Abraham is an Associate Professor at Albert Einstein College of Medicine and Program Director for the Montefiore Urology residency programme. She is among the honorees of the 2023 Young Urologist of the Year Award. Abraham is among members selected by their colleagues who serve on the Young Urologists Committee and endorsed by their respective Section/Society to receive the special honour for 2023.
12. Ukrainian president decorated with Poland's top award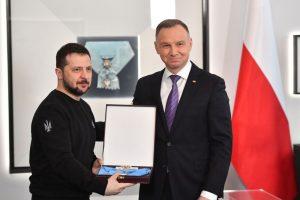 The highest decoration of Poland, the Order of the White Eagle, was presented to Ukraine's President Volodymyr Zelensky by the President of Poland, Andrzej Duda, during a meeting between the two leaders at the Presidential Palace in Warsaw. During his visit, the President of Ukraine, Volodymyr Zelensky, intends to hold meetings with the President of the Republic of Poland, Andrzej Duda, the Prime Minister of Poland, Mateusz Morawiecki, and representatives from the business community, as well as with Ukrainian and Polish citizens at the Royal Castle. The Office of the President of the Republic of Poland stated that Zelensky was awarded the Order of the White Eagle as recognition for his contributions towards strengthening the relationship between Poland and Ukraine, promoting security, and advocating for human rights.
13. 5 Indian-origin women feature in '100 Most Influential Women in US Finance' list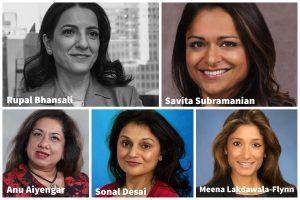 Barron's prestigious annual '100 Most Influential Women in US Finance' list includes five Indian-origin women executives who have attained prominent positions in the financial services industry and have played a role in shaping its future. These women are Anu Aiyengar from J.P. Morgan, Rupal J. Bhansali from Ariel Investments, Sonal Desai from Franklin Templeton, Meena Flynn from Goldman Sachs, and Savita Subramanian from Bank of America. The fourth annual version of the list, released last month, recognized these women and 95 others for their accomplishments and influence in the US finance industry.
14. Brazilian Dante Akira Uwai Wins Medal Design Competition for Gangwon 2024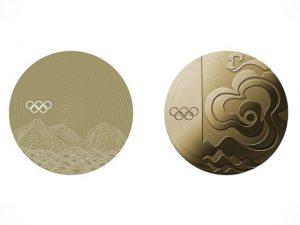 Brazilian artist Dante Akira Uwai has won the Winter Youth Olympic Games Gangwon 2024 medal design competition. After six weeks and over 3,000 submissions to the International Olympic Committee competition, Akira Uwai's creation – 'A Sparkling Future' – was chosen by a panel of judges including Olympian Laurenne Ross, former winner Zakea Page, IOC Young Reporters, Young Leaders, and Gangwon 2024 ​Youth Supporters. Akira Uwai's victory means his design will feature on the medals for Gangwon 2024 which will be awarded in the Republic of Korea from 19 January to 1 February next year. Art has always been integral to the 27-year-old architect who was born in Sao Paulo and brought up in Brasilia.
15. Peru removed as host of 2023 FIFA Under-17 World Cup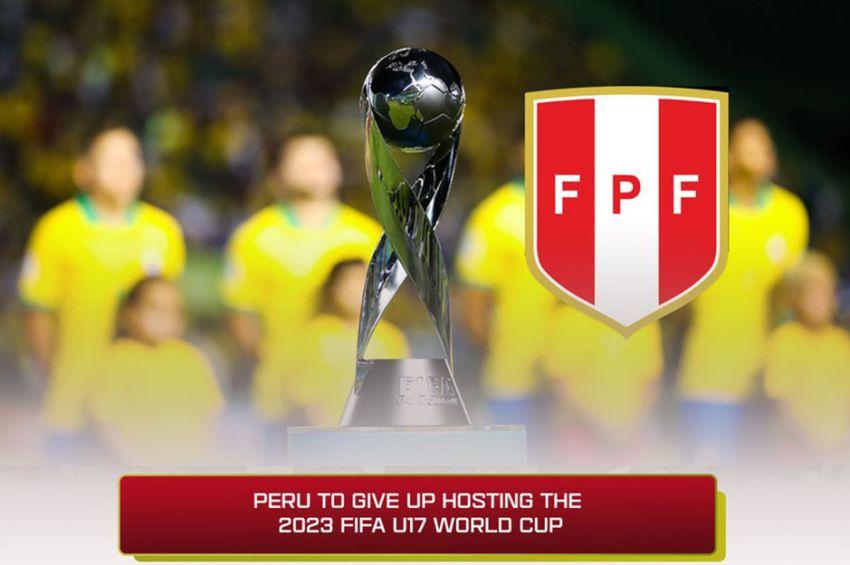 FIFA announced that it had withdrawn Peru's hosting rights to the FIFA U-17 World Cup 2023™. The decision was made following extensive discussions between FIFA and the Peruvian Football Federation (FPF). The reasons for the withdrawal of Peru's hosting rights were not immediately clear, but FIFA officials cited concerns over the country's ability to meet the requirements for hosting such a major tournament.
16. Aleksander Ceferin re-elected UEFA president unopposed until 2027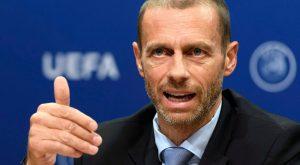 At the Ordinary Congress of European Soccer's governing body held in Lisbon, Aleksander Ceferin was re-elected as the UEFA president unopposed. The Slovenian, who was first elected as UEFA's seventh president in 2016, will serve another four-year term until 2027. Ceferin succeeded Michel Platini in 2016 after the latter was banned from football administration due to ethics violations and lost his appeal against the ban, leading to his resignation from UEFA.
17 Dhoni, Yuvraj inducted with the MCC honorary life membership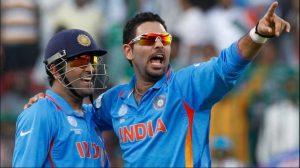 MS Dhoni, the former captain of the Indian cricket team who led the team to victories in the T20 and ODI World Cups and the 2013 Champions Trophy, along with Yuvraj Singh, the Player of the Tournament in the 2011 ODI World Cup, have been named among the five Indians to be awarded honorary life membership of the Marylebone Cricket Club (MCC). Dhoni, who was also a wicketkeeper-batsman, played 538 international matches across formats and scored over 17,000 runs. The MCC, which is based in London and founded in 1787, is one of the most prestigious cricket clubs in the world and is responsible for the Laws of Cricket. The club has a long history of awarding honorary life memberships to players who have made significant contributions to the sport.
18. International Day of Sport for Development and Peace 2023 observed on 06 April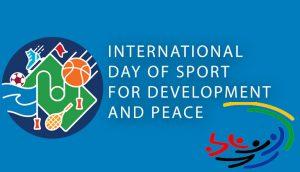 On April 6, the International Day of Sport for Development and Peace (IDSDP) is celebrated to acknowledge the significance of sports and physical activity in our personal lives and communities worldwide. Sports play a crucial role in our society by keeping us physically active, promoting competition, and improving our overall fitness. Participating in sports can enhance self-assurance and offer valuable life lessons. The 2023 global theme for the International Day of Sport for Development and Peace is "Scoring for People and the Planet."
You may also read this: