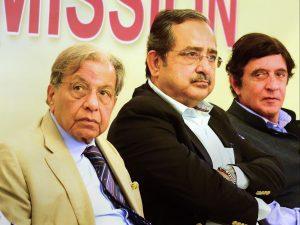 The Fifteenth Finance Commission has formed a 5-members panel on defence & internal security. The constituted panel aims to study whether a separate mechanism should be organised for the funding of defence and internal security and if yes, then how this mechanism could be operationalised.
The panel will be headed by the Chairman of the Fifteenth Finance Commission N K Singh, expenditure secretary T V Somanathan, defence secretary Ajay Kumar, finance commission Member AN Jha and home affairs secretary Ajay Bhalla as its members.
The above announcements were made after the sixth meeting of the Fifteenth Finance Commission.
Find More Schemes and Committees News Here