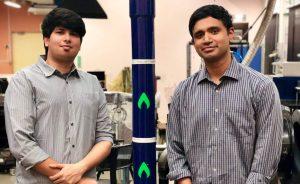 Agnikul Cosmos, one of India's private space startups, has secured its first patent for the design and manufacturing of its 3D-printed rocket engine. The patent, which has been offered to the company under the Centre's patent database, comes after the company opened doors to its first factory to 3D print rocket engines at scale. The patent has been rewarded to the company for its Agnilet rocket engine, which will power the company's Agnibaan rocket that is scheduled to launch later this year.
Bank Maha Pack includes Live Batches, Test Series, Video Lectures & eBooks
About the Agnilet:
Agnilet, one such single-piece engine, is the world's first single-piece 3D printed rocket engine fully designed and manufactured in India. It was successfully test-fired in early 2021.
Agnilet has been designed in such a manner to encapsulate all of these into just one piece of hardware and has zero assembled parts.
Agnikul showcased this engine at IAC 2021, Dubai, which is the most prestigious space tech gathering in the world.
Till date, Agnikul has raised Rs 105 crore ($15 million) from Mayfield India, pi Ventures, Speciale Invest, and a host of others, including prominent angel investors such as Anand Mahindra and Naval Ravikant since 2019.
Notably:
At present, India is estimated to hold a market share of around 2% in terms of commercial space operation, which, too, is due to the operations of India's central space agency, the Indian Space Research Organisation (ISRO). Industry stakeholders have previously said that technologies like 3D printing can help space companies scale their products efficiently and reduce the chance of errors in a sensitive sector like space.
Agnikul:
Agnikul was founded in 2017 by Srinath Ravichandran, Moin SPM and SR Chakravarthy (professor of IIT-Madras). In December 2020, Agnikul signed an agreement with the Indian Space Research Organisation (ISRO) under the IN-SPACe initiative to have access to the space agency's expertise and its facilities to build rocket engines.