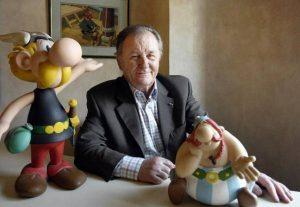 The co-creator of the "Asterix and Obelix" comics, Albert Uderzo passed away. Albert Uderzo produced Asterix in 1959 along with the fellow Frenchman and writer Rene Goscinny. "Asterix and Obelix" entertained its audience over the past 60 years.
Click Here To Get Test Series For All Banking Exams
"Asterix the Gaul" was the first Asterix book that was launched in 1961 and became an overnight sensation. Nearly 1.6 million copies of "Asterix and the Chieftain's Daughter" which was released last year was also at the top of best-seller lists.