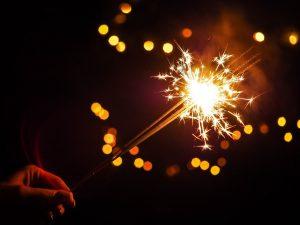 Delhi government has launched the 'Diye Jalao, Patake Nahin' (light up lamps, not firecrackers) campaign at Central Park in New Delhi. The Delhi government on Friday lit 51,000 diyas at Central Park in Connaught Place here to mark the launch of its campaign for a pollution-free Diwali. The campaign aims at promoting a quieter and pollution-free Diwali.
Bank Maha Pack includes Live Batches, Test Series, Video Lectures & eBooks
About the 'Diye jalao, patake nahin' campaign:
Volunteers take part in the Delhi government's campaign for a pollution-free Diwali. Diwali is one of the biggest festivals in India. People across the country mark the festival in special ways by making rangolis, organising Diwali parties and preparing delicious dishes and sweets. However, air and noise pollution have been a cause of concern on this auspicious occasion. Bursting crackers is a major cause for pollution.
Must Read: Happy Diwali 2022: Important Happy Diwali Facts Which Everyone should Know
In view of this, several measures have been announced to check air pollution in different parts of the country. In Delhi, storage, sale, and use of all types of firecrackers have been banned till 1st January next year. Diye Jalao, the Patake Nahi campaign has been launched in the city to raise awareness among people. Some people think that Diwali can not be celebrated without bursting crackers but one should keep in mind that it is a festival of light. People can celebrate Diwali in many ways to protect themselves from air pollution.
Find More Miscellaneous News Here
Must Read: Happy Diwali 2022: Wishes, Quotes and Greetings in English