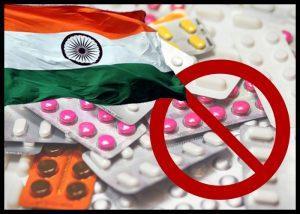 Government of India
banned the export of
anti-malarial drug Hydroxychloroquine
and formulations 
made up of 
it 
within the 
wake of
COVID-19 outbreak.
I
t's 
aimed toward 
ensuring sufficient availability 
of drugs 
within the 
domestic market. However, the export of 
the drugs 
is going to be
allowed on humanitarian grounds on a case-to-case basis as per 
the advice 
of the Ministry of External Affairs.
Earlier,
Indian Council of Medical Research
had recommended 
the utilization 
of hydroxychloroquine for treating healthcare workers handling suspected or confirmed coronavirus cases and also the asymptomatic household contacts of the lab-confirmed cases.
Important takeaways for all competitive exams:
Director-General of ICMR: Balram Bhargava.

Headquarters of ICMR: 

New Delhi.