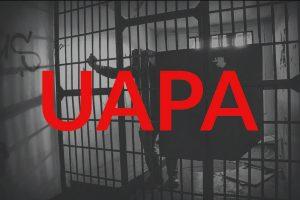 The government of India has appointed Justice Dinesh Kumar Sharma of the Delhi High Court as the presiding officer of the tribunal for the Unlawful Activities Prevention Act (UAPA), related to the ban on the Popular Front of India (PFI) and its associates. Once an organisation is banned under the provisions of UAPA, a tribunal is set up by the government to adjudicate whether there are sufficient grounds for the decision.
Bank Maha Pack includes Live Batches, Test Series, Video Lectures & eBooks
The office memorandum, issued by the Department of Justice in the Law Ministry on October 3, mentioned that Justice Sharma's time as head of the UAPA tribunal will count as "actual service". Chief Justice S.C. Sharma of the Delhi High Court appointed Justice Sharma to head the tribunal that will examine the ban.
Key points:
According to procedure, the Union Home Ministry requests the Law Ministry to name a sitting judge of a High Court to be the presiding officer, and the Law Ministry, in turn, requests the Chief Justice of the concerned High Court to recommend a name. The Home Ministry will now issue a formal notification naming Justice Sharma as presiding officer.
On September 28, the Ministry of Home Affairs had issued a notification declaring "the PFI and its associates or affiliates or fronts as an unlawful association with immediate effect".
The National Investigation Agency as well as the Enforcement Directorate had alleged that PFI was engaged in raising and collecting funds from abroad and transferring them to India through "clandestine and illegal channels".
Find More News Related to Schemes & Committees