Happy Maha Shivratri 2023
One of the most significant festivals for Hindus is Maha Shivaratri. The day is devoted to Lord Shiva and is observed with lavish celebrations all over India. On this day, devotees observe a fast and worship Lord Shiva to enlist his blessings. On Maha Shivaratri, it is believed that fasting and worshipping Lord Shiva for just one day will bring you blessings for a lifetime.
Buy Prime Test Series for all Banking, SSC, Insurance & other exams
Maha Shivratri 2023: Date and Time
According to the Hindu calendar, Maha Shivaratri occurs on chaturdashi tithi, or the fourteenth day of the Krishna Paksha (dark fortnight) in the month of Phalguna, which coincides with the Gregorian calendar months of February and March.
Maha Shivaratri will be observed this year on February 18 on a Saturday. The panchang predicts that Chaturdashi Tithi will begin on February 18 at 8.20 pm and end on February 19 at 4.18 pm. Here are the shubh muhurat, puja vidhi, and daily rituals.
Maha Shivratri 2023: Shubh Muhurat
First Prahar Pooja Muhurat: 6.13 PM to 9.24 PM, February 18
Second Prahar Pooja Muhurat: 9.24 PM on February 18 to 12.35 AM, February 19
Third Prahar Pooja Muhurat: 12.35 AM to 3.46 AM on February 19
Fourth Prahar Pooja Muhurat: 3.46 AM to 6.56 AM on February 19
Nishita Kaal Pooja Muhurat:12.09 AM to 1 AM, February 19
Maha Shivratri Parana Muhurat: 6.56 AM to 3.24 AM, February 19
Maha Shivratri 2023: Shivratri Celebrations
An annual Hindu event called Maha Shivaratri is held to honour the god Shiva.
The festival honours the union of Shiva and Parvati, and it is also thought to be the time when the god Tandava performs his holy dance.
Every luni-solar Hindu month has a Shivaratri, or "night of Shiva," which is observed the night before the new moon.
There are hence 12 shivratris per year.
This night is celebrated as "Maha Shivaratri" or "the big night of Shiva" once a year, in the final days of winter and just before the start of summer.
According to the Hindu calendars of North and South India, this day falls in the months of Phalguna and Magha, respectively. Maha Shivaratri is commemorated on Chaturdashi Tithi during Krishna Paksha in the month of Magha according to the South Indian calendar, and on the 13th or 14th night of Krishna Paksha in Phalguna according to the Hindu calendar, with the Gregorian date staying the same, in other areas of India.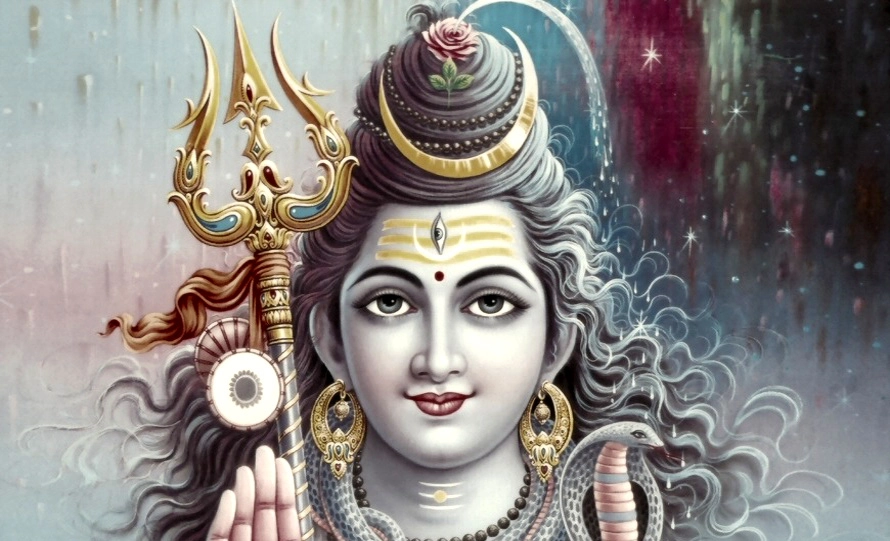 Maha Shivratri 2023: Literature and Tradition
The Skanda Purana, Linga Purana, and Padma Purana are three Puranas that specifically reference the Maha Shivaratri. These Shaiva literature from the mediaeval past give many interpretations of this holiday and include fasting and devotion for Shiva emblems like the lingam.
Legends from several cultures explain the significance of Maha Shivaratri.
This is the night when Shiva performs the divine dance of creation, preservation, and annihilation, according to one Shaivism-based narrative.
Shiva's presence is remembered everywhere through the chanting of hymns, the reading of Shiva scriptures, and the chorus of worshippers who join this cosmic dance. Another myth claims that this was the night that Shiva and Parvati were wed.
According to a separate tale, making an annual offering to Shiva idols like the linga is a chance to atone for any sins you may have committed in the past and get back on the right path to Mount Kailasha and liberation.
It is also said that on this specific day, Shiva is said to have swallowed the halahala created during the Samudra Manthana and observed it in his bruised and blue-tinged neck, which is how he came to be known as Nilakantha.
It is also thought that this occurrence occurred at the well-known Neelkanth Mahadev Temple.
Maha Shivratri 2023: Significance of Maha Shivaratri
This festival's importance of the dance heritage has a long history. The Maha Shivaratri has historically brought together performers for yearly dance celebrations in significant Hindu temples like Konark, Khajuraho, Pattadakal, Modhera, and Chidambaram. At the Chidambaram temple, which is well-known for its sculptures depicting all dance mudras from the ancient Hindu canon of performance arts known as Natya Shastra, this event is known as Natyanjali, which literally means "worship via dance." Parallel to this, Alexander Cunningham noted in 1864 that at the Khajuraho Shiva temples, a significant fair and dance event on Maha Shivaratri had Shaiva pilgrims camped out over miles around the temple complex.