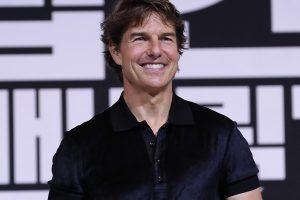 Hollywood Actor Tom Cruise, who is renowned for pulling off high-octane stunts in his projects, is taking things to the next level and may soon become the first actor to shoot in space. The Top Gun actor has reportedly partnered with director Doug Liman on a project that calls for him to perform a spacewalk. The Hollywood actor and director have reportedly approached the Universal Filmed Entertainment Group (UFEG) with a proposal for Tom to launch himself up to the International Space Station.
Bank Maha Pack includes Live Batches, Test Series, Video Lectures & eBooks
The project was initially slated for 2020, but the Covid-19 outbreak put the project on hold. The movie is currently in the conceptual stage and hasn't started shooting yet. Tom Cruise would be the first movie celebrity to film on the International Space Station if the film is successful, as was previously announced. Liman was asked about reports that the movie will cost around $200 million but she insisted they are yet to work out the final budget. Presumably, a flight to space for Cruise and a film crew will cost a packet.
Find More Miscellaneous News Here