On April 19, the Union Cabinet approved the National Quantum Mission, aimed at propelling India into a leading position in the quantum technology sector and promoting economic growth through its development. The mission seeks to expedite progress in the field and cement India's position as a major player in the industry.
Buy Prime Test Series for all Banking, SSC, Insurance & other exams
Key Points to Note About The National Quantum Mission:
The mission aims to make India a leading nation in the quantum technology sector and promote economic growth.
The total cost of the mission is over six thousand crore rupees.
The mission will run from 2023-24 to 2030-31.
Union Minister for Science and Technology Dr. Jitendra Singh said that the mission will give India a quantum jump in the world arena.
Currently, six countries including the USA, Canada, and France have quantum technology.
Significance of the National Quantum Mission:
The National Quantum Mission will have a positive impact on several industries, including communication, health, finance, energy, drug design, and space applications.
The mission aligns with national priorities such as Digital India, Make in India, Skill India, Stand-up India, Start-up India, Self-reliant India, and Sustainable Development Goals (SDG).
The mission seeks to promote scientific and industrial research and development in Quantum Technology.
It aims to create a dynamic and innovative ecosystem in the field of quantum technology.
The mission will facilitate the growth and expansion of quantum technology in India.
What is Quantum technology?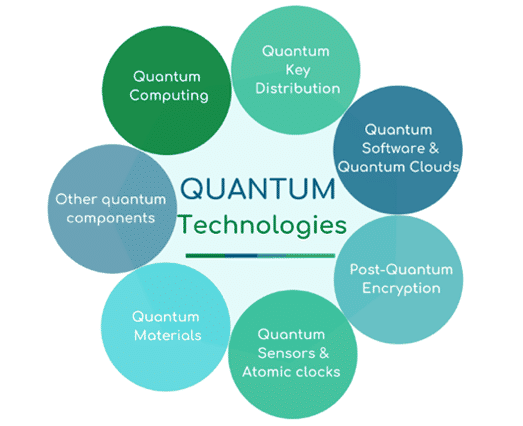 Quantum technology refers to the use of the principles of quantum physics to develop new technologies that exploit the unique properties of quantum systems. It involves the manipulation and control of the behavior of particles at the atomic and subatomic level. Quantum technology has the potential to revolutionize various fields, including computing, cryptography, communication, and sensing.
You may also read this:
'Vande Metro' to be rolled out by December 2023, says Ashwini Vaishnaw