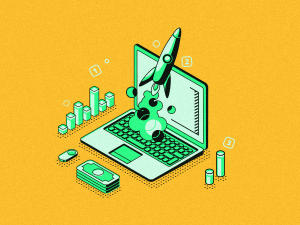 Stanford University's AI Index report states that India is ranked fifth in terms of investments received by startups offering AI-based products and services in 2022. AI startups in India received a total investment of $3.24 billion, surpassing countries such as South Korea, Germany, Canada, and Australia. However, India is still behind the US, China, the UK, and Israel in terms of AI investments received.
Buy Prime Test Series for all Banking, SSC, Insurance & other exams
According to the same report, AI startups in India received a cumulative funding of $7.73 billion from 2013 to 2022, which places it sixth among the countries with the highest AI investments during that period. However, nearly 40% of this funding was received in the year 2022 alone.
The AI Index report by Stanford University revealed that 54% of the researchers working on Large Language Models (LLMs) are from American institutions. Nonetheless, for the first time, researchers from Canada, Germany, and India contributed to the development of LLMs last year.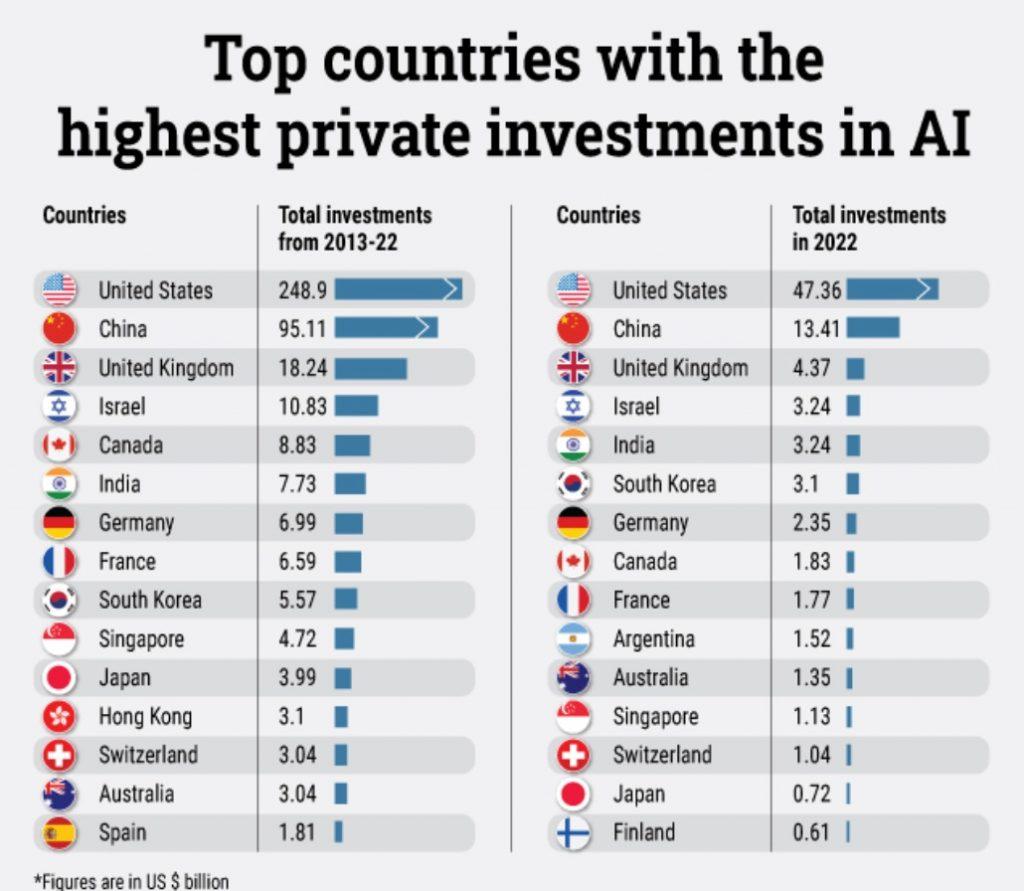 About the Stanford University's AI Index report
The AI Index is an independent initiative at the Stanford Institute for Human-Centered Artificial Intelligence (HAI), led by the AI Index Steering Committee, an interdisciplinary group of experts from across academia and industry. The annual report tracks, collates, distills, and visualizes data relating to artificial intelligence, enabling decision-makers to take meaningful action to advance AI responsibly and ethically with humans in mind.
The AI Index collaborates with many different organizations to track progress in artificial intelligence. These organizations include: the Center for Security and Emerging Technology at Georgetown University, LinkedIn, NetBase Quid, Lightcast, and McKinsey. The 2023 report also features more self-collected data and original analysis than ever before. This year's report included new analysis on foundation models, including their geopolitics and training costs, the environmental impact of AI systems, K-12 AI education, and public opinion trends in AI. The AI Index also broadened its tracking of global AI legislation from 25 countries in 2022 to 127 in 2023.
You may also read this:
Power Minister R K Singh launched the State Energy Efficiency Index 2021-22 report
Find More Ranks and Reports Here