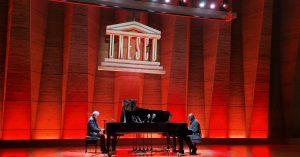 International Jazz Day 2023
The United Nations Educational, Scientific and Cultural Organization (UNESCO) has designated April 30th as International Jazz Day to bring attention to jazz and its ability to unite people worldwide in a diplomatic manner. UNESCO Director General, Audrey Azoulay and renowned jazz pianist and composer, Herbie Hancock, who is also a UNESCO Ambassador for Intercultural Dialogue and Chairman of the Herbie Hancock Institute of Jazz, are responsible for leading and overseeing International Jazz Day. The Institute, a non-profit organization, is tasked with organizing, promoting and executing this annual celebration.
Buy Prime Test Series for all Banking, SSC, Insurance & other exams
International Jazz Day is a global celebration that brings together individuals and groups from various backgrounds, including communities, schools, artists, historians, academics, and jazz enthusiasts. The event aims to celebrate jazz and its origins, future, and impact, while increasing awareness of the importance of intercultural dialogue and mutual understanding. Additionally, the celebration aims to strengthen international cooperation and communication.
International Jazz Day-History
In November 2011, the UNESCO General Conference officially declared April 30th as "International Jazz Day". The occasion aims to unite individuals from diverse backgrounds, including communities, schools, artists, historians, academics, and jazz enthusiasts worldwide to celebrate and gain knowledge about the art of jazz, including its origins, future, and impact. Jazz is recognized as an essential international art form that promotes peace, cultural exchange, diversity, respect for human rights and dignity, eradication of discrimination, freedom of expression, gender equality, and emphasizes the role of youth as catalysts for social change.
What is Jazz dance?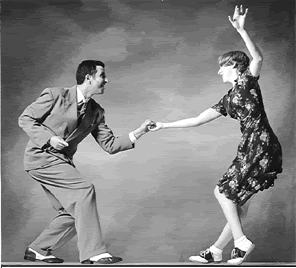 Jazz dance is a type of dance that originated in the United States in the late 19th century and evolved into various styles throughout the 20th century. Jazz dance is characterized by its high-energy movements, syncopated rhythms, and improvisation. It incorporates elements from many other dance styles, such as African, Caribbean, and European dance forms. Jazz dance is often performed to jazz music, but it can also be accompanied by other genres of music, such as pop, rock, and hip-hop. Jazz dance is commonly seen in musical theater productions, music videos, and on dance competition shows.
Important takeaways for all competitive exams: 
UNESCO Director-General, Audrey Azoulay;
UNESCO Headquarters: Paris, France;
UNESCO Founded: 16 November 1945.
You may also read this:
World Day for Safety and Health at Work 2023 observed on April 28