India, a country celebrated for its multifaceted cultures and religions, shelters a multitude of sacred places with profound historical and cultural importance. Among these, Gurudwaras, which are the Sikh places of worship, shine brightly for their core values of equality, courage and generosity. Originating in the 15th country under the guidance of Guru Nanak, Sikhism has not only thrived but has also established its sacred sites as hubs of devotion and respect, open to individuals from diverse backgrounds. Join us on an expedition to discover some of the largest Gurudwaras in India.
Top-10 Largest Gurudwaras in India
The Golden Temple in Amritsar, Punjab, is the most iconic and largest Gurudwara in India and often referred to as the "Mecca of Sikhism."
Here is the list of Top-10 Largest Gurudwaras in India:
| | | |
| --- | --- | --- |
| S. No. | Name of Gurudwara | Location |
| 1. | Golden Temple | Amritsar, Punjab |
| 2. | Gurudwara Sri Paonta Sahib | Himachal Pradesh |
| 3. | Gurudwara Baba Atal Sahib | Amritsar |
| 4. | Takht Shri Damdama Sahib | Punjab |
| 5. | Gurudwara Bangla Sahib | New Delhi |
| 6. | Gurudwara Tarn Taran Sahib | Punjab |
| 7. | Gurudwara Mattan Sahib | Jammu & Kashmir |
| 8. | Takhat Sachkhand Shri Hazur Abchalnagar Sahib Gurudwara | Maharashtra |
| 9. | Gurudwara Sri Hemkund Sahib | Uttarakhand |
| 10. | Gurudwara Rewalsar | Mandi, Himachal Pradesh |
Largest Gurudwara in India: The Golden Temple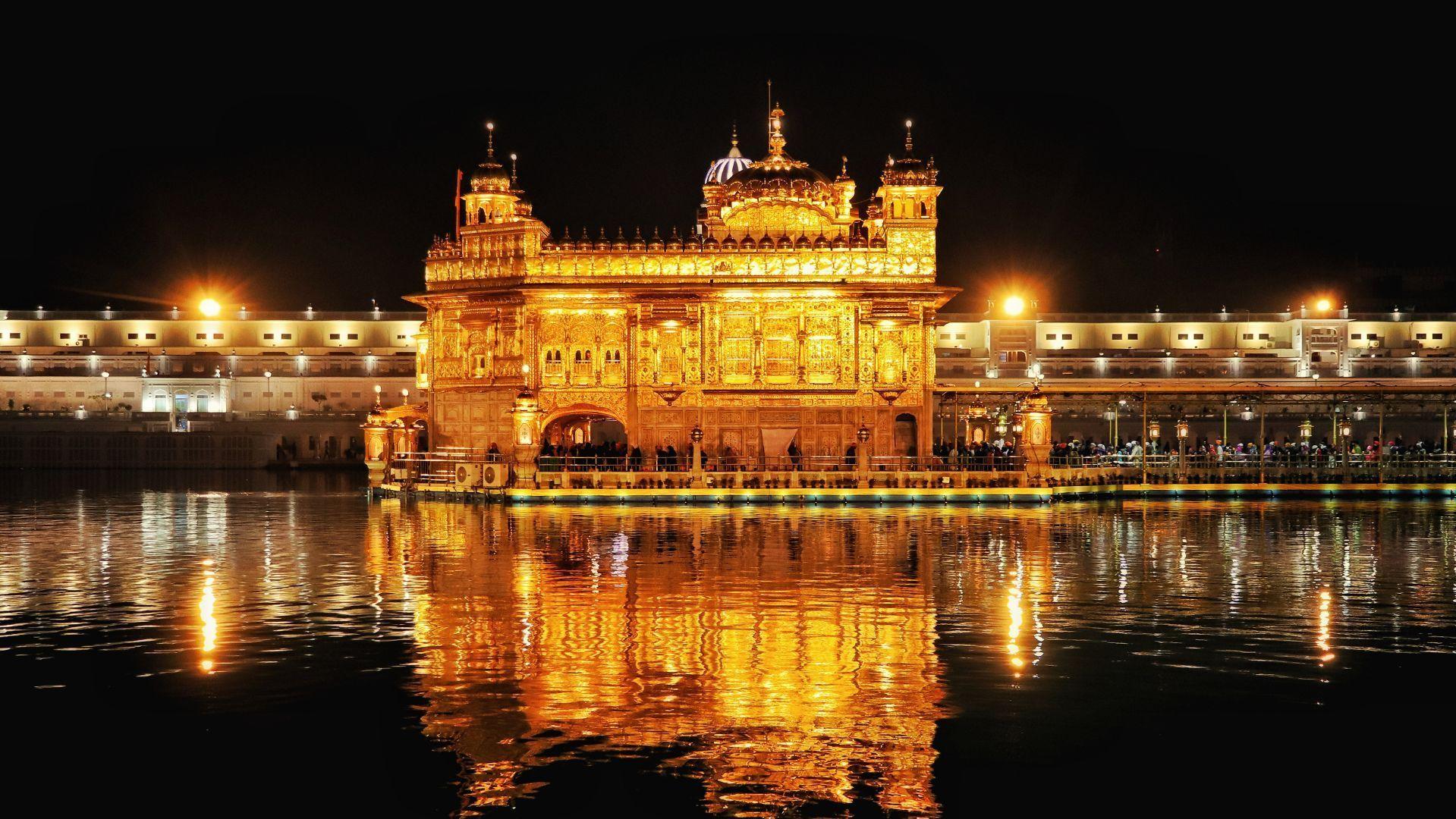 Location: Amritsar, Punjab
The renowned Golden Temple, also known as Sri Harmandir Sahib, stands as India's largest and most celebrated Gurudwara. Its inception dates back to 1604 when Guru Arjan initiated its construction and enshrined the Adi Granth within. To safeguard this sacred place, Maharaja Ranjit Singh, during the 19th century, adorned the upper levels of the shrine with sheets of gold.
Gurudwara Paonta Sahib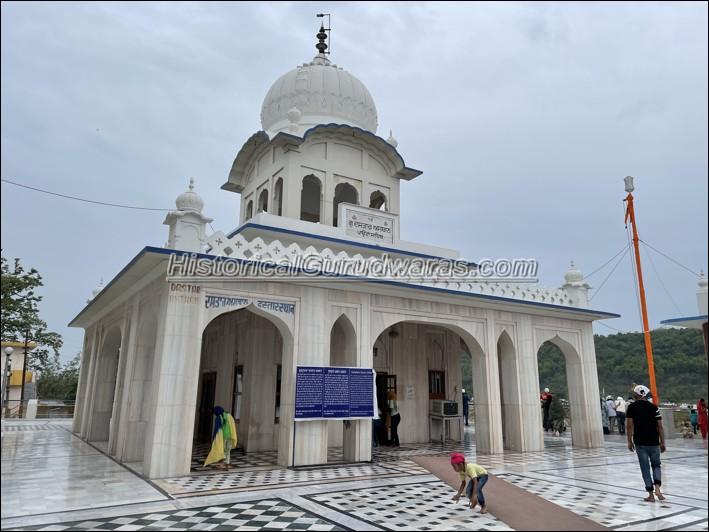 Location: Himachal Pradesh
Paonta Sahib is a revered site devoted to Shri Guru Govind Singh Ji, situated in the picturesque Sirmaur district of Himachal Pradesh, India. This sacred location served as a significant residence for Guru Gobind Singh Ji for four years, during which he composed the Dasam Granth. The Gurudwara in Paonta Sahib houses a museum showcasing the historical artifacts of the guru's era, including his writing instruments and weapons.
Gurudwara Baba Atal Sahib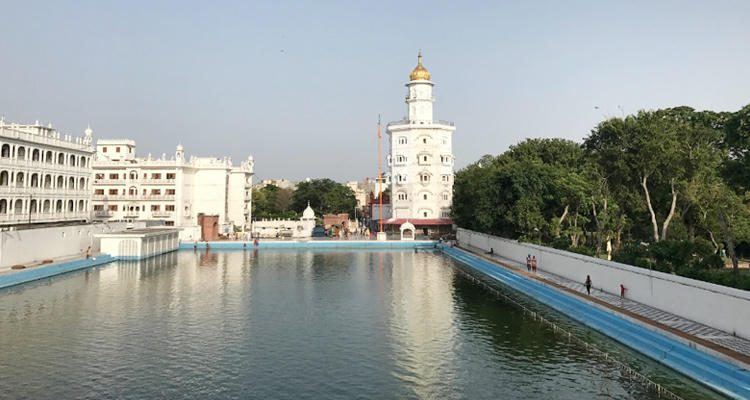 Location: Punjab
Gurudwara Baba Atal Sahib in Amritsar, often overshadowed by the Golden Temple, is among India's finest Gurudwaras. It commemorates the early passing of Guru Hargovind Singh's son, Baba Atal. The unique nine-story tower, built between 1778 and 1784, marks the spot where Baba Atal renounced the world, drawing devoted visitors ever since.
Takht Sri Darbar Sahib Damdama Sahib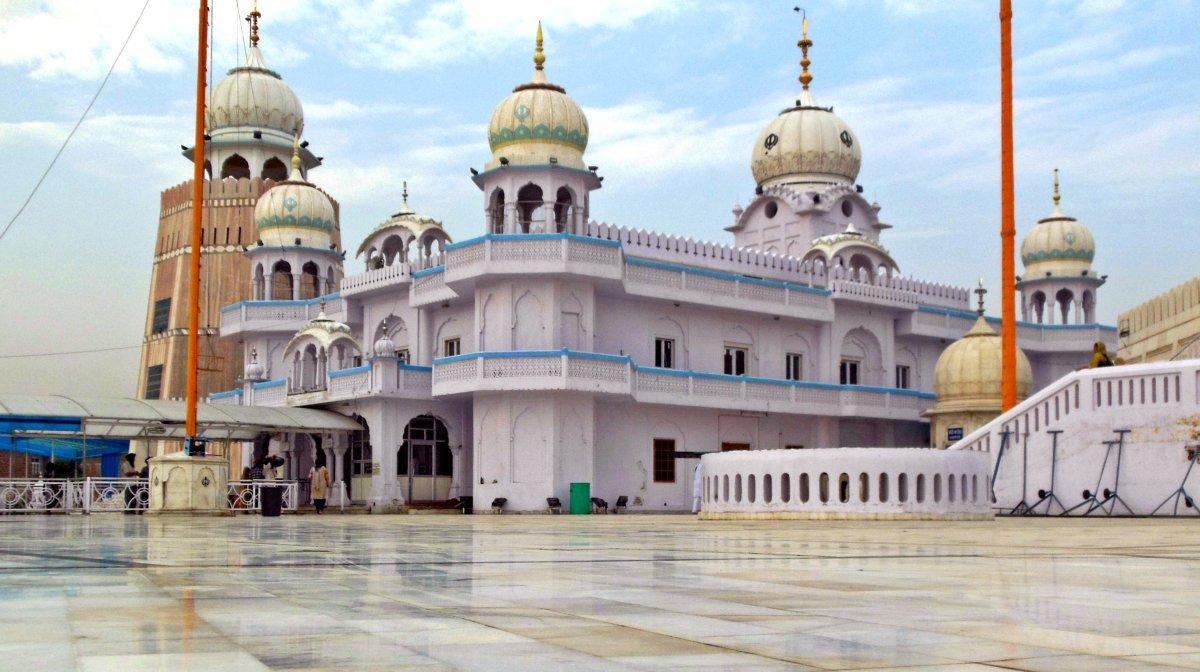 Location: Punjab
Takht Sri Darbar Sahib Damdama Sahib is a significant place in Sikhism, found in Talwandi Sabo, India. Guru Govind Singh, the tenth Sikh Guru, completed the full version of the Sikh holy book, Sri Guru Granth Sahib, there in 1705. It is one of five special seats of authority in Sikhism, along with the Akal Takht, Takht Sri Keshgarh Sahib, Takht Sri Patna Sahib and Takht Sri Hazur Sahib.
Gurudwara Bangla Sahib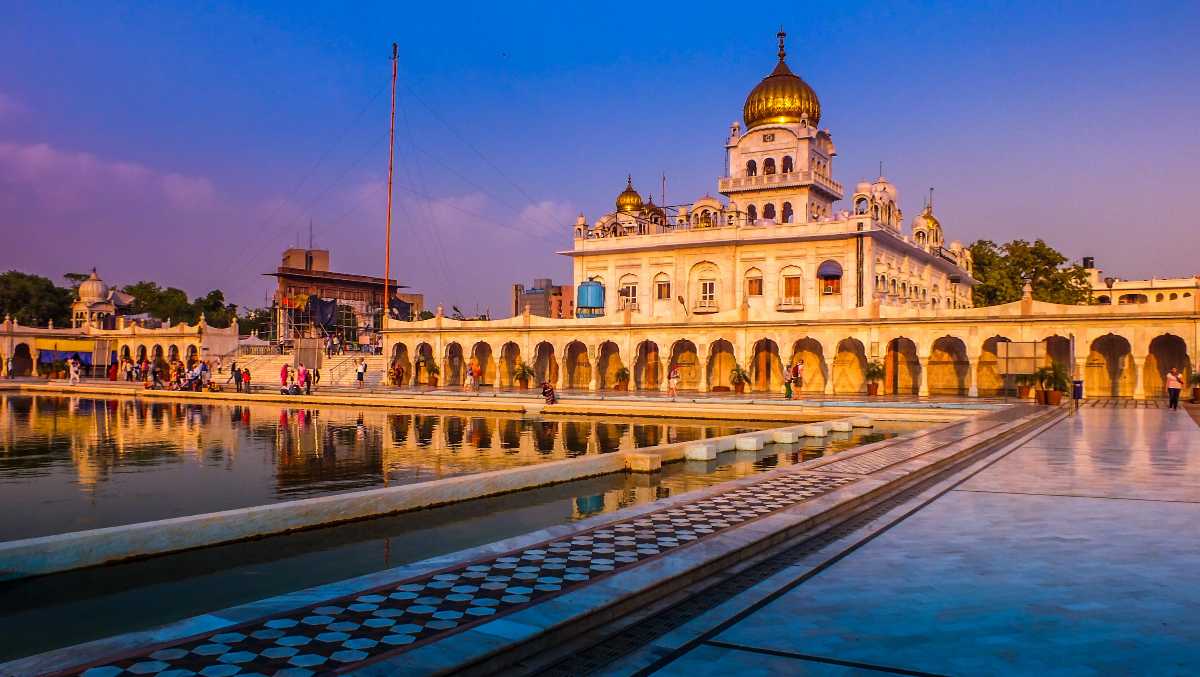 Location: New Delhi
Gurudwara Bangla Sahib in Delhi, India, is a prominent Sikh place of worship. It is associated with the eighth Sikh Guru, Guru Har Kishan and features a sacred pond called the "Sarovar." Sikh General Sardar Baghel Singh initially built a small shrine there in 1783, on land donated by Raja Jai Singh of Amer, who oversaw the construction of nine Sikh shrines in Delhi during the reign of Mughal Emperor Shah Alam II.
Find More General Studies News Here