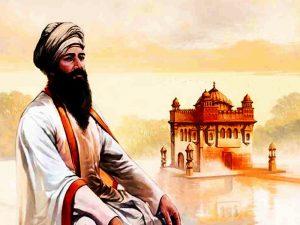 Every year, November 24 is celebrated as Martyrdom Day of Guru Tegh Bahadur, the ninth Guru of Sikhs of Sikh religion. The day is celebrated as Shaheedi Divas of Guru Tegh Bahadur across the country. It was on 24 November 1675, Guru Tegh Bahadur sacrificed his life for the sake of people who did not even belong to his community. to protect religion, human values, ideals and principles.
WARRIOR 4.0 | Banking Awareness Batch for SBI, RRB, RBI and IBPS Exams | Bilingual | Live Class
About Guru Tegh Bahadur:
Guru Tegh Bahadur had resisted forced conversions of non-Muslims to Islam during Aurangzeb's rule
He was publicly killed in 1675 on the orders of Mughal emperor Aurangzeb in Delhi.
Gurudwara Sis Ganj Sahib and Gurdwara Rakab Ganj Sahib in Delhi are the sites of his execution and cremation.
Guru Tegh Bahadur's term as Guru ran from 1665 to 1675.
In the Guru Granth Sahib, there are one hundred and fifteen hymns of Guru Tegh Bahadur.
Guru Tegh Bahadur is remembered for his selfless service to people. He travelled across the country with the teachings of Guru Nanak – the first Sikh Guru.
Guru Tegh Bahadur had set up community kitchens and wells for the local people wherever he went.
Anandpur Sahib, the famous holy city and a global tourist attraction in the foothills of Himalayas, was founded by Guru Tegh Bahadur.
Find More Miscellaneous News Here