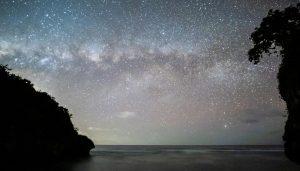 Niue has become the world's first whole country recognised as a 'Dark Sky Place' by the International Dark-Sky Association's (IDA), which has approved the island's application for the protection of its sky, land and sea. Niue is a small island nation in the South Pacific Ocean.
Niue to be the first country to become a dark sky nation was a massive accomplishment for a small Pacific nation with a population of just over 1600 people. Niue now has dark-sky status from the southern edge of Mutalau Village to the northern edge of Hakupu Village.
What is Dark Sky Place?
International Dark Sky Places are spaces recognised for responsible lighting policies that keep the night-time environment naturally dark. There are over 130 of these accredited dark sites across the world, including parks, reserves, and local communities, but never before has the honour been bestowed on an entire country like this.
Important takeaways for all competitive exams:
Niue Capital: Alofi; Currency of Niue: New Zealand dollar.