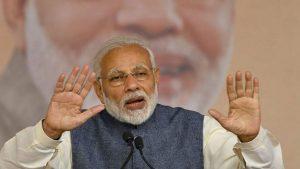 As the whole world is fighting against the COVID-19 pandemic, Prime Minister of India Narendra Modi addressed his countrymen and made an appeal to all Indians to stay indoors as much as possible to stop the outspread of COVID-19 in India. Here are some key takeaways from his speech:
He stated a mantra 'Hum Swasth, toh Jag Swasth' that is the world will be healthy, if we stay healthy. He appealed to the people of India to stay away from crowds and gatherings, to avoid leaving our homes. This is called as 'Social Distancing' which can play a critical role in these times of the global corona pandemic.
He requested all the Indians to not step-out of our homes for the next few weeks, until and unless it is absolutely necessary.
He also stated a term during his address to the nation i.e. "People's curfew" which means a curfew imposed for the people, by the people, on the people themselves. The "People's curfew" will be imposed on 22nd March 2020. He also requested the youth of India and the organizations like NCC, NSS, civil society to spread awareness about this people's curfew over the next 2 days.
He also announced that the government of India has decided to set up a COVID-19 Economic Response Task Force, to be headed by the Finance Minister of India. Formation of Economic Response Task Force will ensure that all measures are being taken to reduce the economic difficulties and are effectively implemented.