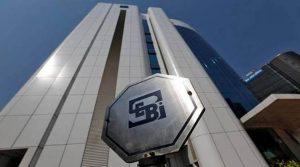 SEBI (Securities and Exchange Board of India) stock market regulator has deferred the deadline for the separation of the posts of Chairman and MD (Managing Director) or chief executive officer (CEO) for 500 listed companies by 2 years. The date of implementation of the above regulatory provision has been deferred to April 1, 2022.
SEBI aims to separate the board and the management of the top companies. In 2018 the Sebi asked the top 500 listed companies to split the post of chairman and managing director by April 2020. The rules to splitting the post of Chairman-MD are part of the recommendations of the Uday Kotak (MD of Kotak Mahindra Bank) Committee appointed by SEBI on Corporate Governance.
At present Many companies have merged the two posts as CMD (chairman-cum-managing director), leading to some overlapping of the board and management, which could lead to conflict. These companies including Reliance Industries, the chairman and MD are handled by the same person.
The data from other stock exchanges reveal that at present Scenario, only around 50% of the top 500 listed company is in compliance with the aforementioned regulatory provision. Sebi has also received various representations with respect to the above regulatory requirement including from industry bodies like Federation of Indian Chambers of Commerce & Industry and Confederation of Indian Industry. The representations are looked together with the compliance levels, highlight the present levels of unpreparedness of listed entities to comply with the above regulatory provision, according to market sources.
Important takeaways for all competitive exams:
SEBI Headquarter: Mumbai, Chairperson: Ajay Tyagi.
Find More Miscellaneous News Here