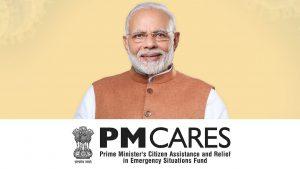 The Trustees of the Prime Minister's Citizens Assistance and Relief in Emergency Situations (PM CARES) fund has appointed, New Delhi based Chartered Accountants, SARC & Associates, as its auditors for the next three years. The SARC & Associates headed by Sunil Kumar Gupta is also the auditor of the PM's National Relief Fund(PMNRF) appointed in 2019.
Click Here To Get Test Series For SBI PO 2020
The Prime Minister, as chairperson of the Board of Trustees of the fund, has the power to nominate three trustees to the board. They shall be eminent persons in the field of research, health, science, social work, law, public administration or philanthropy. The fund is administered on an honorary basis by the joint secretary of administration in the Prime Minister's Office(PMO) and assisted by an officer in a director or deputy secretary rank in the PMO.