Today's Current Affairs
18th May 2023 Current Affairs are incorporated with the important news that made the current affairs headlines for banking, UPSC or other competitive exams. Daily Current Affairs is the complete bag of important news that is held all day long. One should have complete knowledge about banking terms, current affairs news, etc. So, here is the Top News of the Day for 18th May 2023 to help you prepare the Latest Current Affairs part. After reading this section, you can successfully attempt Current Affairs Quiz. 
Here is the Current Affairs 18th May 2023 covering the following news headlines: Kiren Rijiju, Accelerated Corporate Exit Processing Centre, Cannes Film festival 2023, World Bank, Mahila Samman Savings Certificate, METRO AG.
1. Govt shuffles cabinet: Kiren Rijiju exited as Union Law Minister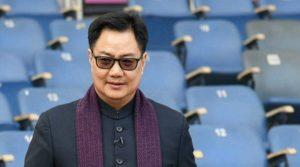 Kiren Rijiju has exited as Union Law Minister and will now take up the portfolio of Ministry of Earth Sciences. Arjun Ram Meghwal has been assigned the independent charge as Minister of State in the Ministry of Law and Justice in addition to his existing portfolios. Rijiju took over as the Law and Justice Minister on July 8, 2021. Prior to this, he served as the Minister of State (Independent Charge) of Youth Affairs and Sports from May 2019 to July 2021. Union Minister Jitendra Singh was holding charge of the Ministry of Earth Sciences.
2. Government establishes the Accelerated Corporate Exit Processing Centre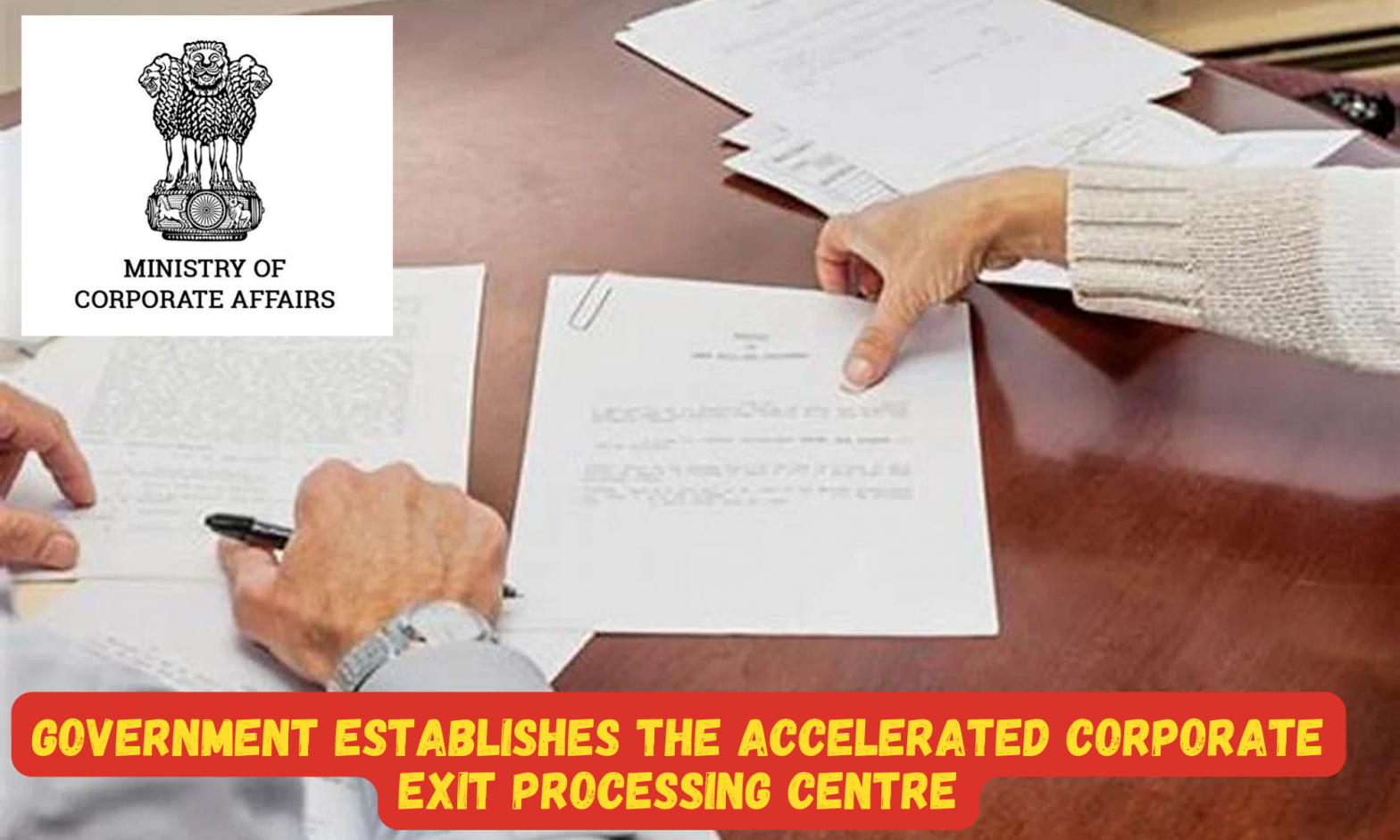 The Ministry of Corporate Affairs (MCA) has taken a significant step towards making the process of striking off defunct companies easier and more efficient. This has been achieved through the establishment of the Centre for Processing Accelerated Corporate Exit (C-PACE), which will centralize the process of striking off companies. The establishment of the C-PACE will not only relieve the stress on the Registry, but it will also ensure that the Registry is kept clean, providing stakeholders with more meaningful and accurate data.
3. Cannes Film festival 2023
The 76th edition of the Cannes Film Festival will showcase a dazzling array of films. Scheduled to occur from May 16 to 27, 2023. Accomplished Swedish filmmaker Ruben Östlund has been chosen to preside over the jury for the occasion. The festival's official poster, which pays tribute to actress Catherine Deneuve for her impactful contributions to the world of cinema, was created by Lionel Avignon and Stefan de Vivies at Hartland Villa using a photograph taken by Jack Garofalo during the filming of La Chamade (1968). The opening film for the festival is set to be Jeanne du Barry, directed by Maïwenn, while the festival will conclude with the popular Pixar motion picture Elemental, helmed by Peter Sohn.
4. World Bank Approves $82 Million Loan For Controlling Zoonotic Diseases in India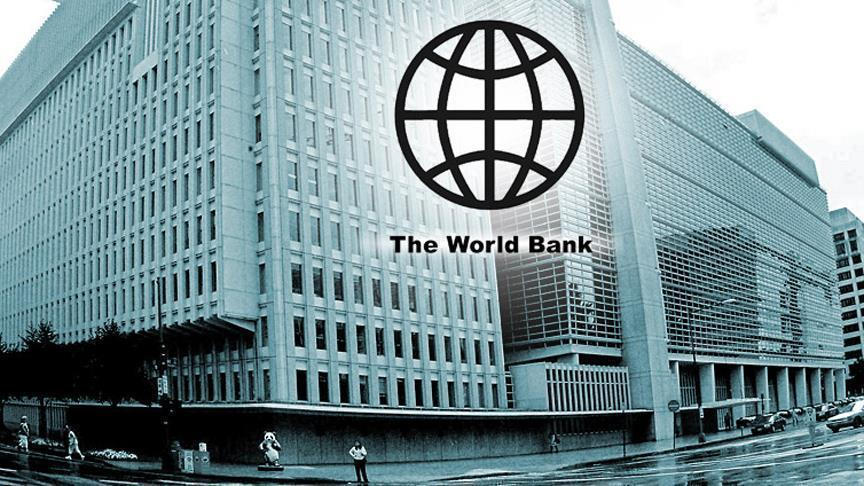 The World Bank's Board of Executive Directors has approved an $82 million loan to support India's efforts in adopting global best practices for animal health management. The loan aims to prevent, detect, and respond to endemic zoonotic, transboundary, and emerging infectious diseases, recognizing the interconnectedness of people, animals, and the environment. Maldonado's promotion is a positive step for the NYPD and for the South Asian community in New York City. She is a role model for young South Asian women and she is an inspiration to all who strive to achieve their dreams.
5. Indian-Origin Cop Is Highest-Ranking South Asian Woman In New York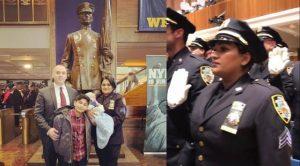 Indian-origin Captain Pratima Bhullar Maldonado has become the highest-ranking South Asian woman in the New York Police Department (NYPD). She was promoted to the rank of Captain last month. Maldonado, 45, was born in Punjab, India, and moved to the United States with her family when she was 9 years old. She joined the NYPD in 1999 and has served in a variety of roles, including patrol officer, detective, and sergeant.
6. AK Jain appoints as new PNGRB Chairman by Government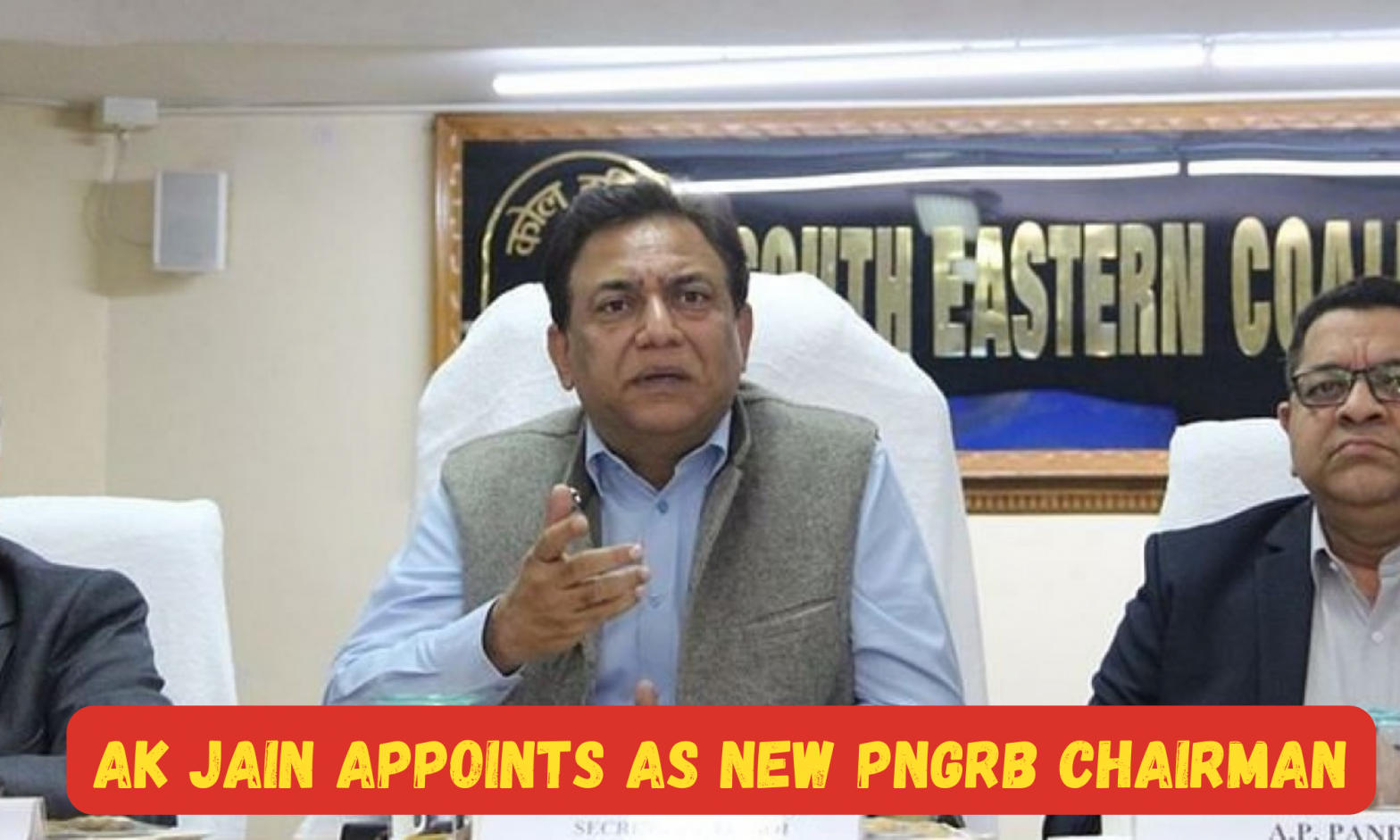 The chairman position of the Petroleum and Natural Gas Regulatory Board (PNGRB) has finally been filled. A K Jain, the former Coal Secretary, has been appointed by the Appointments Committee of the Cabinet to take on this role for a period of five years. The position has been vacant since December 2020. The government order announcing the appointment stipulated that he would hold the position until either the age of 65, until further notice, or until the date he assumed charge of the post.
7. No TDS on Interest from Mahila Samman Savings Certificate: Finance Ministry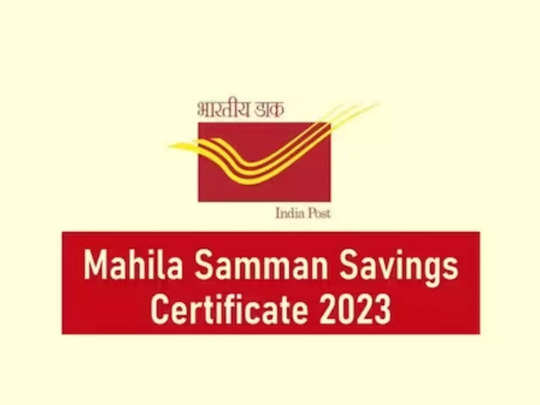 The Central Board of Direct Taxes (CBDT) recently issued a notification clarifying that interest earned from Mahila Samman Savings Certificate (MSSC) will not be subject to Tax Deducted at Source (TDS). This announcement brings relief to individuals investing in the scheme, as the interest income will now be taxed in the hands of the recipient as per their eligible tax slab. Here's an overview of the scheme and the implications of the CBDT's notification.
8. Zomato Partners with ICICI Bank to Launch Zomato UPI, Streamlining Payments for Users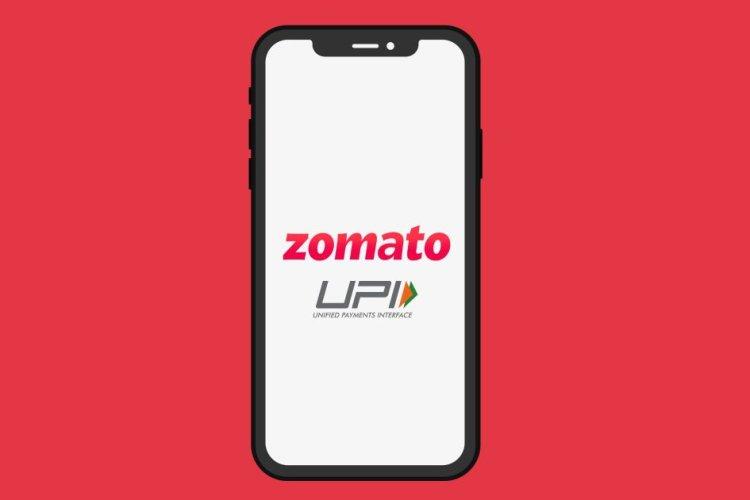 Food and grocery delivery company Zomato has announced its partnership with ICICI Bank to introduce its own unified payments interface (UPI) offering called Zomato UPI. With this new feature, Zomato aims to enhance the payment experience for its users by allowing them to complete orders and make payments seamlessly within the Zomato app, without the need to switch to a separate payment app.
9. METRO sells India Cash & Carry to Reliance Retail for Rs 2,850cr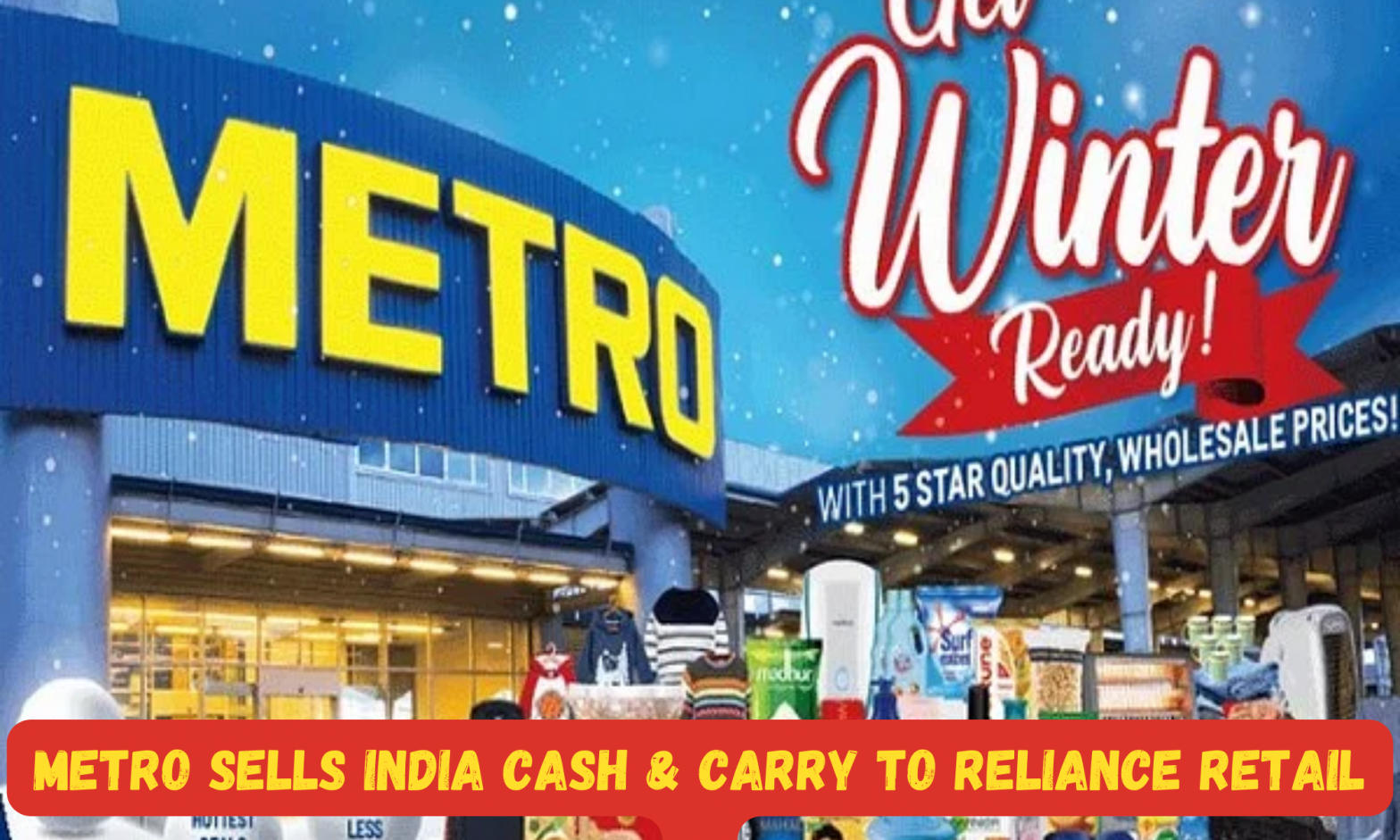 The German retailer, METRO AG, has announced the full completion of the sale of its Indian cash and Carry business to Reliance Retail Ventures Ltd (RRVL), which operates the retail empire of Reliance Industries Ltd. As part of the deal, RRVL has acquired all 31 wholesale stores that were operated by METRO Cash & Carry India and the entire real estate portfolio, which includes six store-occupied properties. The deal, which was announced in December 2022, is reportedly worth ₹2,850 crore and will help Reliance Retail strengthen its dominant position in India's massive retail sector, which is one of the fastest-growing markets globally.
10. Union Cabinet Approves Rs 17,000 Crore PLI 2.0 Scheme for IT Hardware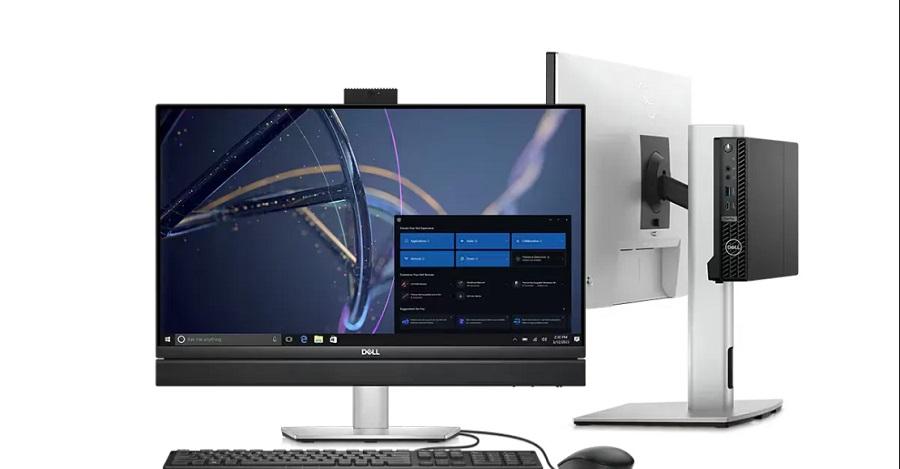 In a significant development, Prime Minister Narendra Modi-led Union Cabinet has given its approval to the Production Linked Incentive (PLI) Scheme for the IT hardware segment, with a substantial budget allocation of Rs 17,000 crore. This PLI Scheme 2.0 for IT Hardware aims to leverage the achievements of the PLI scheme implemented for mobile phones, which played a pivotal role in establishing India as the world's second-largest mobile phone manufacturer. Notably, the exports of mobile phones have also surpassed a significant milestone of $11 billion (equivalent to around Rs 90 thousand crores) this year.
11. Indian Army's Gajraj Corps Conducts Joint Flood Relief Exercise 'Jal Rahat' in Assam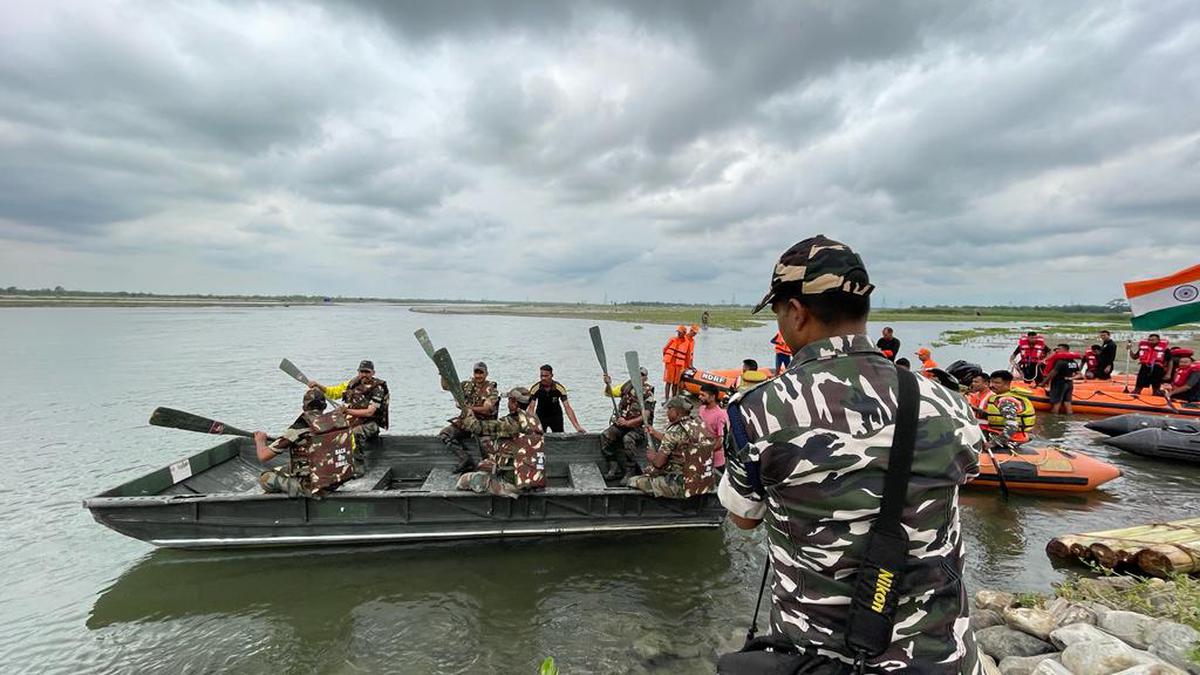 The Gajraj Corps of the Indian Army recently conducted a joint flood relief exercise called 'Jal Rahat' at Hagrama Bridge on Manas River in Assam. The purpose of the exercise was to validate joint drills and enhance coordination among multiple agencies involved in flood relief operations. The event witnessed the participation of various organizations, including the Indian Army, Sashastra Seema Bal (SSB), National Disaster Response Force (NDRF), State Disaster Response Force (SDRF), District Disaster Management Authority (DDMA), and police representatives. The exercise focused on coordinating preparedness and conducting rescue missions in flood-affected areas.
12. Mumbai Ranks Sixth In Annual Housing Price Growth Among 46 Cities Globally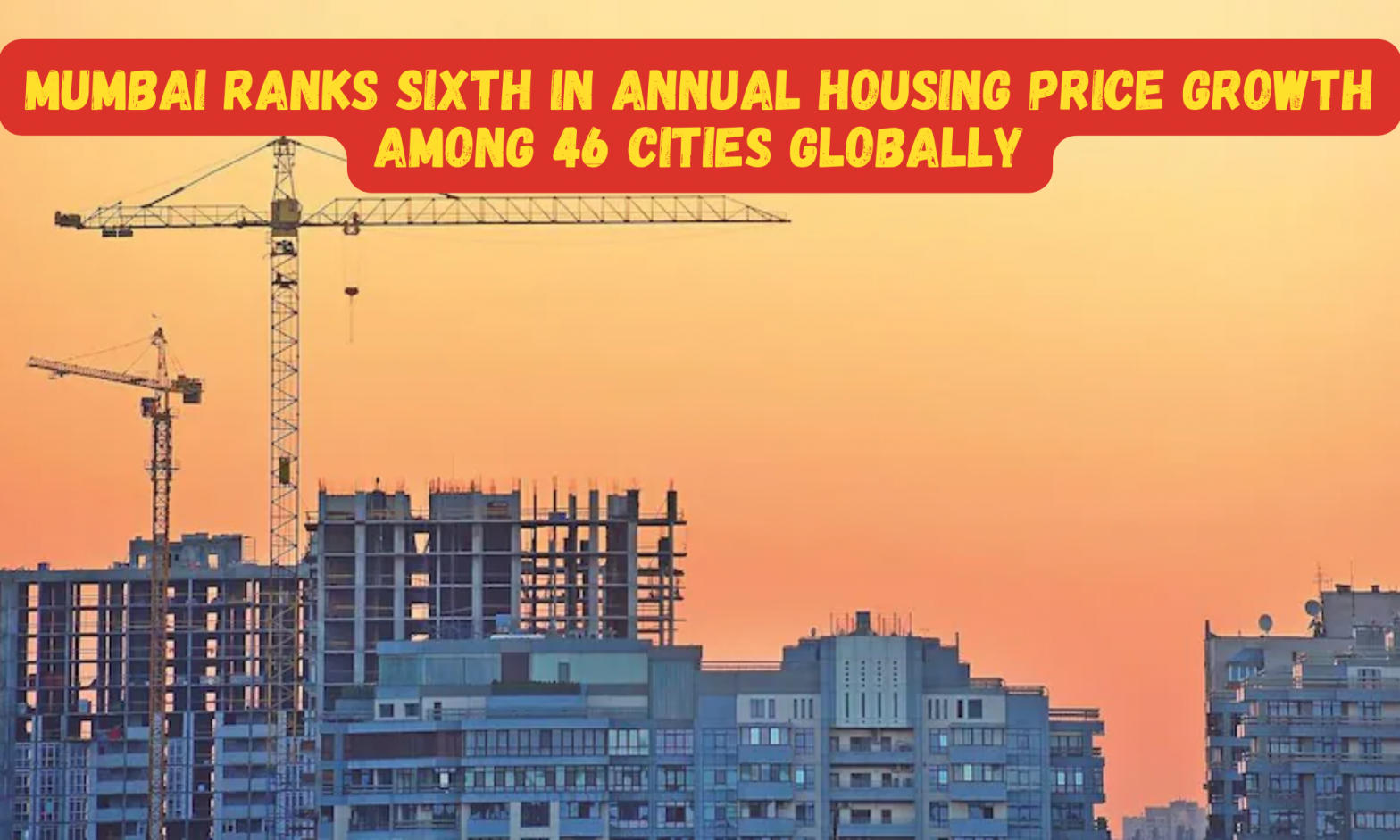 Mumbai has moved up to the sixth rank among 46 global cities in terms of annual price growth of high-end residential properties, with an appreciation of 5.5%, according to a report by real estate consultant Knight Frank India. The report, titled 'Prime Global Cities Index Q1 2023', notes that Bengaluru and New Delhi have also registered an increase in average annual prices in the first quarter of 2023.
13. India's Ultra-High-Net-Worth Individuals Set to Surge by 58.4% to 19,119 by 2027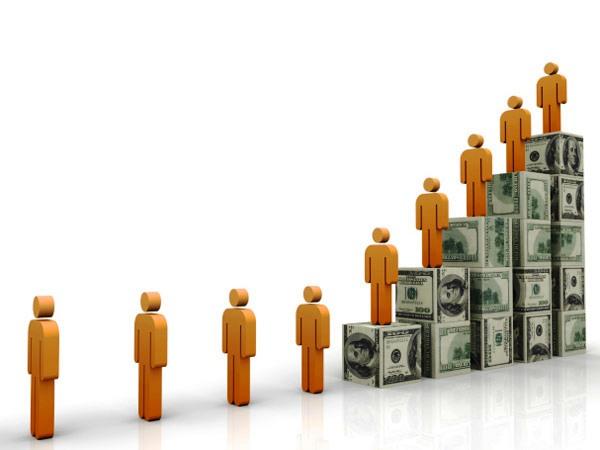 A recent report by Knight Frank indicates a significant rise in India's ultra-high-net-worth individuals (UHNWI) and billionaire population over the next five years. The study highlights a projected 58.4% increase in UHNWI individuals, with a net worth exceeding $30 million, from 12,069 in 2022 to 19,119 in 2027. Furthermore, India's billionaire population is expected to grow from 161 individuals in 2022 to 195 individuals in 2027.
14. Tata Sons Chairman N Chandrasekaran Conferred With France's Highest Civilian Award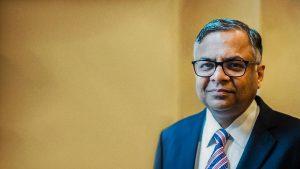 Tata Group Chairman N Chandrasekaran has been given France's highest civilian award Chevalier de la Legion d'honneur for his contributions to strengthen the trade relationship between India and France. French Minister for Europe and Foreign Affairs Catherine Colonna gave the award to Chandrasekaran on behalf of the French President.
15. World Hypertension Day 2023 observed on 17th May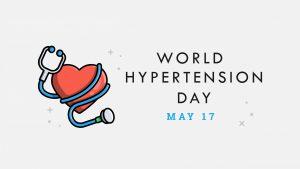 World Hypertension Day 2023: World Hypertension Day in 2023 was observed on May 17th. This annual event aims to raise awareness about hypertension, its causes, and the importance of prevention and management. It serves as a platform to educate the public about the risks associated with high blood pressure and to promote healthy lifestyle choices, regular physical activity, and proper medical care to prevent and control hypertension. This year's theme is 'Measure Your Blood Pressure Accurately, Control It, Live Longer.'
16. Global Accessibility Awareness Day Celebrates on 18th May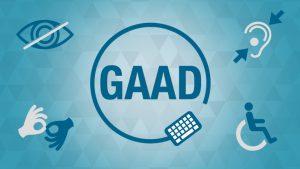 The Department of Empowerment of Persons with Disabilities (DEPwD) will be celebrating the Global Accessibility Awareness Day (GAAD) on 18th May 2023, with the vision to build an inclusive society in which equal opportunities are provided for the growth and development of Persons with Disabilities so that they can lead productive, safe and dignified lives. DEPwD, under Ministry of Social Justice and Empowerment, Government of India is the nodal body to look after all the development agenda of Persons with Disabilities of the country.
17. International Museum Day 2023 Observed on 18th May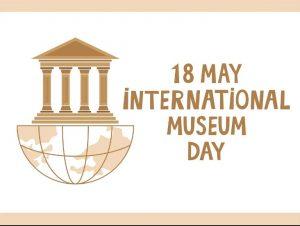 International Museum Day, observed on Thursday, May 18, 2023, serves the purpose of increasing recognition for the vital role that museums play in fostering cultural exchange, enhancing diverse cultures, and fostering mutual understanding, cooperation, and peace among different communities. This day, as stated by the International Council of Museums, aims to raise awareness about the significance of museums as valuable platforms for promoting global harmony and development. The theme for the 2023 International Museum Day is "Museums, Sustainability, and Well-being."
18. UN General Assembly Declares November 26 as World Sustainable Transport Day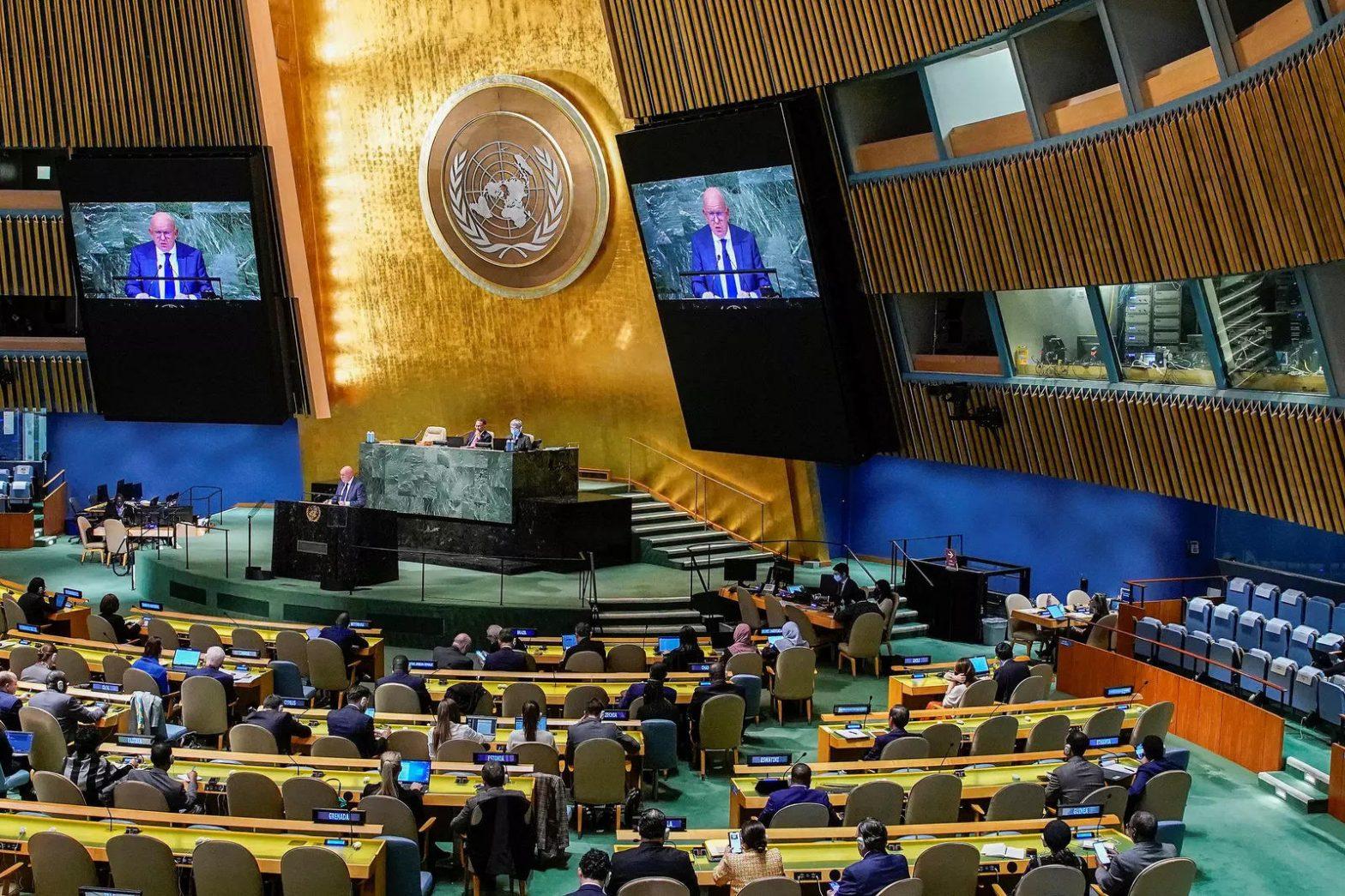 The United Nations General Assembly took a significant step towards promoting sustainable and environmentally friendly transportation by adopting a resolution to designate November 26 as World Sustainable Transport Day. This global initiative aims to raise awareness, educate the public, and foster international cooperation in addressing pressing issues related to transport sustainability. The resolution encourages member states, UN organizations, international and regional entities, and civil society to commemorate this day through educational activities and events focused on enhancing knowledge about sustainable transport.
19. Hinduja Group chairman SP Hinduja passes away at 87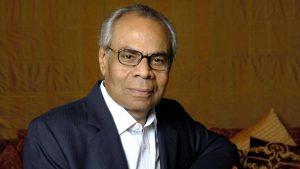 Srichand Parmanand Hinduja, the eldest of the four Hinduja brothers and chairman of Hinduja Group, died in London. He was unwell for some time. He was 87. They grew their family business, which includes commercial vehicle maker Ashok Leyland and private bank IndusInd, to several businesses across 38 countries, in sectors such as oil lubricants, chemicals, energy and IT. The group employs more than 200,000 people. A guide for more than two decades, Kami Rita Sherpa first summited the 8,848-metre (29,029-foot) peak in 1994 when working for a commercial expedition. Since then, he has climbed Everest almost every year, several times leading the first rope-fixing team to open the route to the world's highest point.
20. Tropical Cyclone Fabien Moves Southeast of Diego Garcia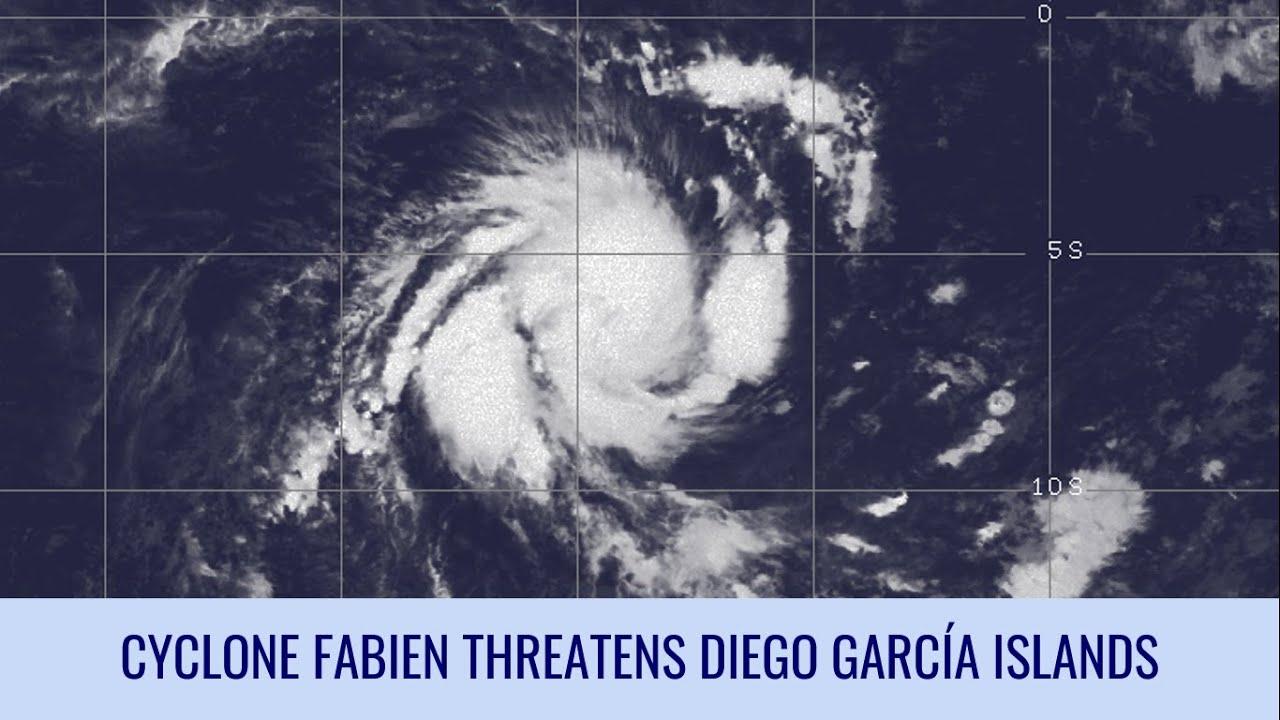 Tropical Cyclone Fabien moved southeast of Diego Garcia on Wednesday morning, 17th April 2023. At 5:00 p.m. EDT on Wednesday, the center of Tropical Cyclone Fabien was located at latitude 9.0°S and longitude 73.6°E, approximately 145 miles (235 km) southeast of Diego Garcia. Fabien was moving toward the southwest at a speed of 6 mph (10 km/h). The maximum sustained wind speed was 110 mph (175 km/h), with wind gusts reaching 130 mph (210 km/h). The minimum surface pressure was recorded at 959 mb.
21. Nepali Climber Makes Record, Climbs Mount Everest For 27th Time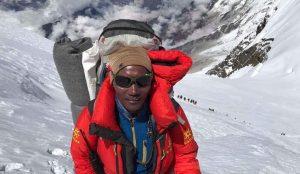 Nepali climber Kami Rita Sherpa reached the top of Mount Everest for the 27th time, reclaiming the record for the most summits of the world's highest mountain. The 53-year-old had held the title since 2018, when he ascended Everest for the 22nd time, passing the previous mark he shared with two other Sherpa climbers, both of whom have since retired.
You may also read this: