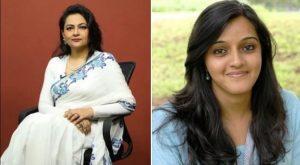 Arfa Khanum Sherwani of "The Wire" and Bengaluru-based freelancer Rohini Mohan have been jointly awarded Chameli Devi Jain Award for outstanding woman journalist. Sherwani was chosen for her reporting from conflict situations in Kashmir and Uttar Pradesh and Mohan's reportage on the NRC exercise in Assam set a new benchmark for investigative journalism. The jury comprised political scientist Zoya Hasan, journalists Sreenivasan Jain & Manoj Mitta.
The award is an Indian journalistic award which was instituted by the Media Foundation in 1980, named after Chameli Devi Jain, a legendary freedom fighter, community reformer who went to prison during India's freedom struggle. The annual award recognises social concern, dedication, courage and compassion all over India from the print, broadcast and online media category.
Important takeaways for all competitive exams:
Chairperson of Media Foundation: Harish Khare.