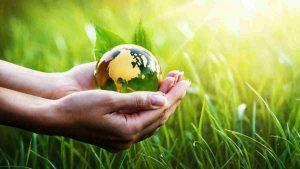 National Pollution Control Day 2022:
National Pollution Control Day is observed every year on 2 December in India. The day is recognized to commemorate the precious lives that were lost in the Bhopal Gas Tragedy, one of the greatest industrial disasters in the history of India. The main aim and objectives of celebrating the National Pollution Prevention Day 2022 in India is to create awareness among people about the judicious use of industries to prevent uncalled-for industrial disasters.
Buy Prime Test Series for all Banking, SSC, Insurance & other exams
Significance of National Pollution Control Day:
The significance of celebrating the National Pollution Control Day is to avoid similar catastrophes like the Bhopal Gas Tragedy and save the earth from the damage caused by pollution. The day is dedicated to encourage the adoption of pollution control acts to prevent the environmental pollution caused by human negligence and industrial emissions.
Objectives of the day:
Spread awareness of managing and controlling industrial disasters
Prevent the pollution produced by industrial processes or human negligence
Make people and industries aware of the importance of pollution control acts
History of National Pollution Control Day:
The history of National Pollution Day in India dates back to the heart-wrenching Bhopal Gas Tragedy in which thousands of people lost their lives. The incident happened on the night of 2 and 3 December 1984, and that is why the National Pollution Control Day is observed annually on 2 December.
On 3 December 1984, almost 45 tonnes of the hazardous gas methyl isocyanate (MIC) escaped from a pesticide plant owned by the Indian division of the American company Union Carbide Corporation. Within no time, the poisonous gas killed thousands of people and several thousands fled the city.