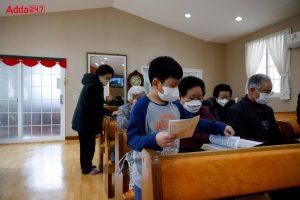 South Korea has once again shattered its own record for the world's lowest fertility rate. South Korean women were estimated, based on 2021 data, to have an average of just 0.81 children over their lifetimes, down from 0.84 a year earlier. The number of newborns declined in 2021 to 260,600, which equates to about 0.5% of the population.
Bank Maha Pack includes Live Batches, Test Series, Video Lectures & eBooks
According to the United Nations' global population projections and World Bank's data, the report further stated that Korea is the world's fastest-ageing nation among economies with a per capita GDP of at least $30,000. By 2100, its population will fall by 53% to 24 million, up from a 43% decline forecast in 2019. Bank of Korea Governor Rhee Chang-Yong, who took office earlier this year, warned in April that the nation's economy is on the verge of secular stagnation as the population ages and productivity slows.
In fact, Korea is behind all OECD (The Organisation for Economic Co-operation and Development) member countries in fertility rates at 0.8 babies per woman. The report reveals that a reducing workforce is one of the major factors impacting its growth rate. The working-age population maxed out at 37.3 million in 2020 and is now expected to drop by almost half by 2070, according to Statistics Korea.
Important takeaways for all competitive exams:
South Korea Capital: Seoul;
South Korea Currency: South Korean Won;
South Korea Prime Minister: Han Duck-soo;
South Korea President: Yoon Seok-youl.