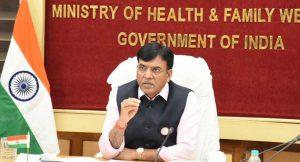 India has won the United Nations (UN) award for its 'India Hypertension Control Initiative (IHCI)', a large-scale hypertension intervention under the National Health Mission (NHM) that saw 3.4 million hypertensive people identified and put on treatment at various government health facilities. The '2022 UN Interagency Task Force, and WHO Special Programme on Primary Health Care Award' was announced at the UN General Assembly side event at New York, USA.
Bank Maha Pack includes Live Batches, Test Series, Video Lectures & eBooks
Key points:
The award is for India's initiative to control and prevent hypertension under the government's NHM.
It has been recognized for India's exceptional work within India's existing primary healthcare system.
IHCI is a collaborative initiative of the Ministry of Health and Family Welfare, Indian Council of Medical Research (ICMR), state governments and the World Health Organization(WHO)­India.
As per the WHO's report:
As per the WHO's report, one in four adults has high blood pressure, which is the common reason for sudden heart attack or stroke. It is a growing health issue in India is estimated that 20 crore adults with hypertension, and approximately only 2 crores (12%) have it under control. The Indian Government has adopted the "25 by 25" goal to reduce premature mortality due to Non­Communicable Diseases (NCDs) by 25% by 2025.
About the India Hypertension Control Initiative:
The initiative was launched in 2017 and gradually increased to cover more than 130 districts across 23 states. IHCI aims to accelerate progress toward the NCD target by supplementing and intensifying evidence­based strategies to strengthen the building blocks of hypertension management and control.