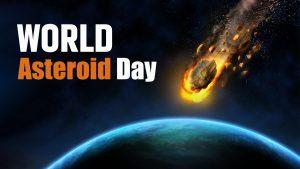 World Asteroid Day (also known as International Asteroid Day) is an annual UN-sanctioned global awareness campaign event observed on June 30, which is the anniversary of the Siberian Tunguska event of 1908. To provide knowledge to the general public about the importance of asteroids in history, and the role they play in our solar system today. The theme of Asteroid Day 2022 is "small is beautiful."
Buy Prime Test Series for all Banking, SSC, Insurance & other exams
International Asteroid Day: Significance
The destructive effects that an asteroid's collision with the Earth can have are brought to light on World Asteroid Day or International Asteroid Day. The part asteroids played in the creation of our cosmos, potential uses for their resources, how asteroids pave the way for more research, and how we might shield the earth from asteroids' effects.
International Asteroid Day 2022: History
In December 2016, the UN General Assembly adopted a resolution in order to "observe each year at the international level the anniversary of the Tunguska impact over Siberia, Russian Federation, on 30 June 1908, and to raise public awareness about the asteroid impact hazard." Tunguska event is the most harmful known asteroid-related event on Earth in recent history.
Important takeaways for all competitive exams:
United Nations Office for Outer Space Affairs (UNOOSA) Director: Simonetta Di Pippo.