Today's Current Affairs
20th February 2023 Current Affairs are incorporated with the important news that made the current affairs headlines for banking, UPSC or other competitive exams. Daily Current Affairs is the complete bag of important news that is held all day long. One should have complete knowledge about banking terms, current affairs news, etc. So, here is the Top News of the Day for 20th February 2023 to help you prepare the Latest Current Affairs part. After reading this section, you can successfully attempt Current Affairs Quiz. 
Here is the Current Affairs 20th February 2023 covering the following news headlines: World Day of Social Justice, Soil Health Card Day, Nandamuri Taraka Ratna, DUSTLIK, Virat Kohli, Saurashtra, 49th GST Council Meeting.
1. Khalistan Tiger Force and Jammu and Kashmir Ghaznavi Force declared as terrorist organisations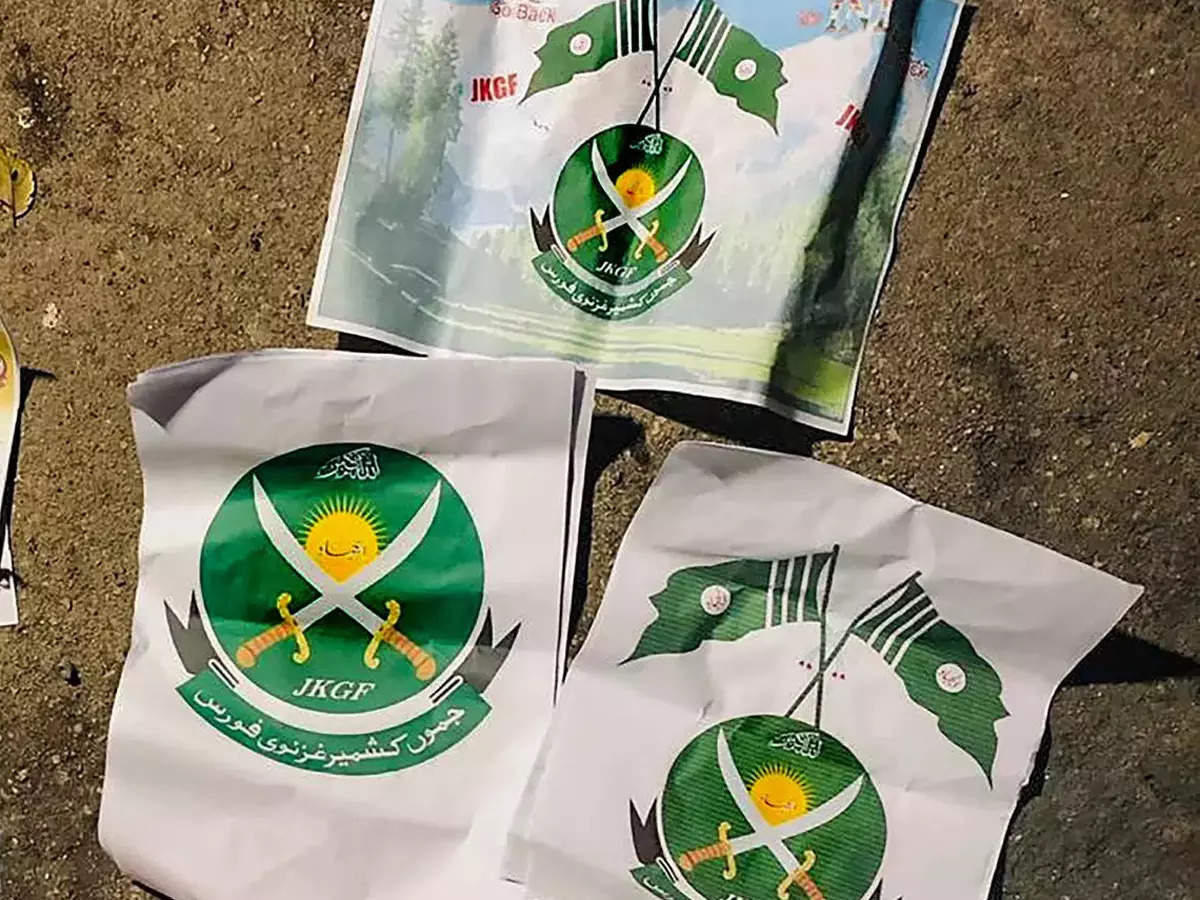 The Centre banned two groups and declared an individual a terrorist for their subversive and anti-India activities. The two groups are the Jammu and Kashmir Ghaznavi Force (JKGF), which has been formed with cadres from terrorist organisations such as the Lashkar-e-Taiba and Jaish-e-Mohammed; and the Khalistan Tiger Force (KTF), which aims to revive terrorism in Punjab.
2. EU formally bans gas, diesel car sales from 2035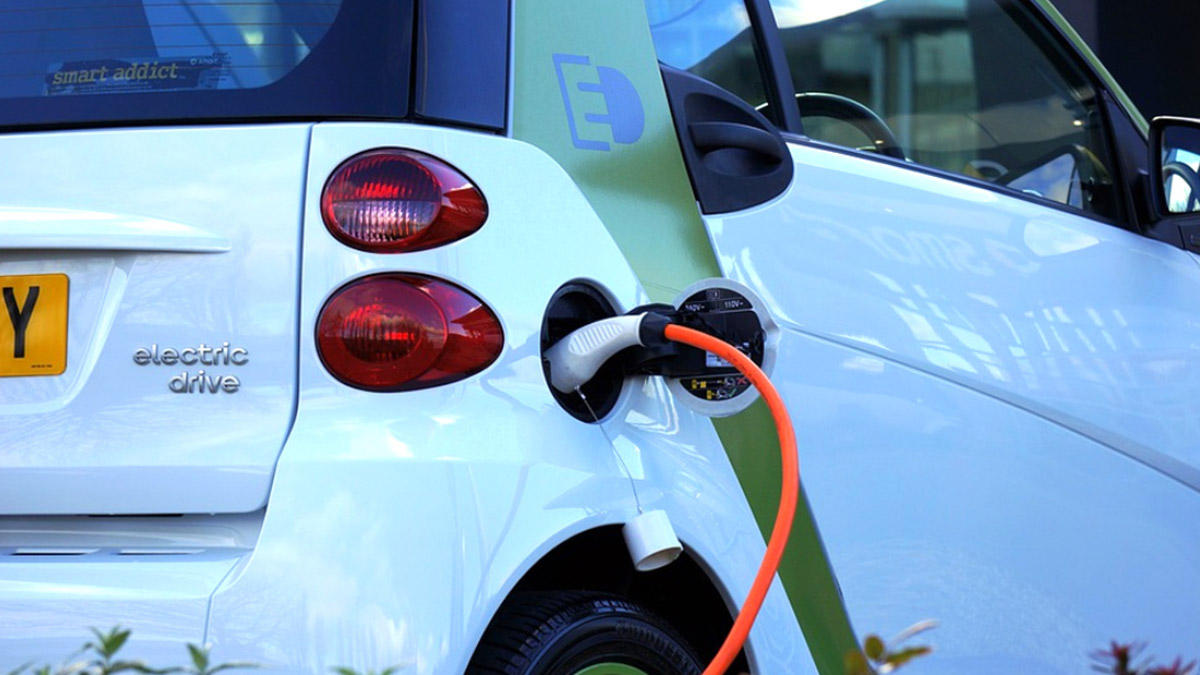 In a move to boost the transition to electric vehicles (EVs), the European Parliament has approved the law to ban the sale of new gas and diesel cars in the EU, starting in 2035. The new legislation sets the path towards zero CO2 emissions for new passenger cars and light commercial vehicles in 2035.
3. Qatar lifts ban on frozen seafood from India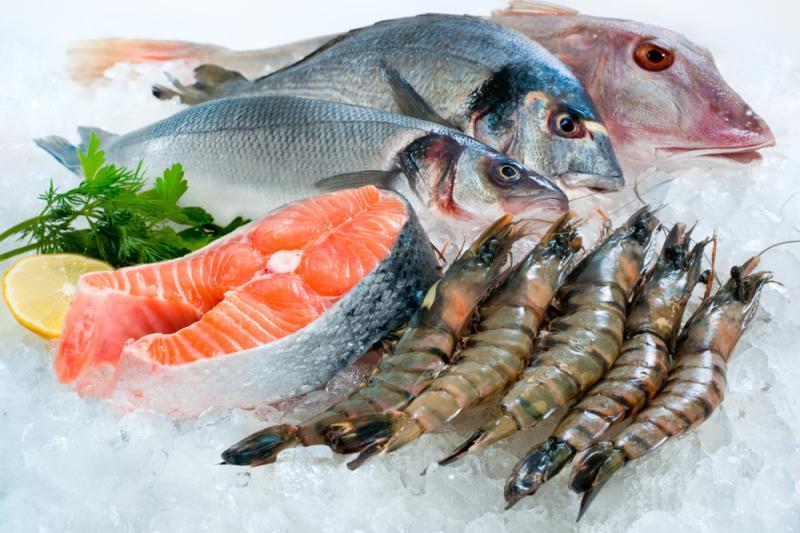 Qatar has lifted its temporary ban on the import of frozen seafood from India, paving the way for enhanced export and improved bilateral relations with the West Asian country, the Ministry of Commerce and Industry said in a statement. According to the statement, the ban was imposed last year in November just ahead of the FIFA World Cup following the alleged detection of Vibrio cholera from a few consignments from India.
4. Punjab Government Organized First State-Level 'Shrimp Mela'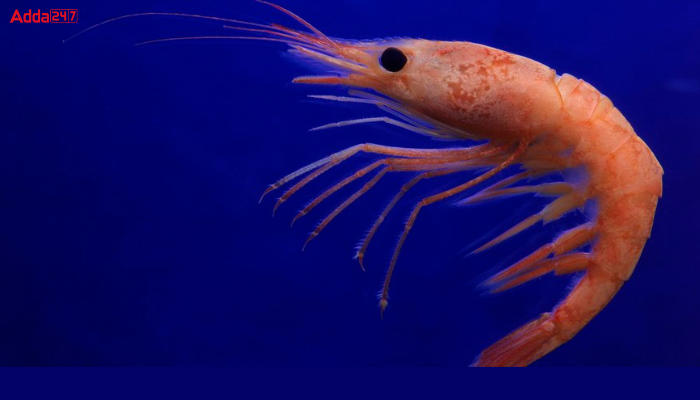 Punjab Government has organized its first state-level 'Prawn Fair' (Shrimp mela). This "Prawn Fair" or Shrimp mela is an effort of the state government to create awareness about shrimp farming. Shrimp farming is an aquaculture-based activity in marine or freshwater to produce shrimp for human consumption. By 2022-23, a total of 1,212 acres of land has been taken up for shrimp farming in southwest Punjab, with a total production of 2,413 tonnes of shrimp.
5. UNICEF India: Ayushmann Khurrana named as National Ambassador of child rights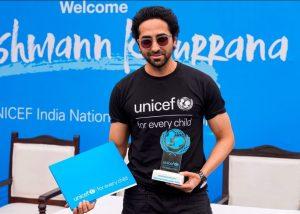 In India, Ayushmann Khurrana will represent UNICEF (United Nations International Children's Emergency Fund). The actor's designation as the National Ambassador was announced by UNICEF. As part of his duties, Ayushmann will work with UNICEF to guarantee every child's rights to life, health, and protection while also fostering their voice and agency in matters that affect them.
Important takeaways for all competitive exams:
UNICEF Executive Director: Catherine Russell;
UNICEF Headquarters

:

 

New York, United States;

UNICEF Founded

:

 

11 December 1946.
6. UN Social Development Commission elects Ruchira Kamboj to preside its 62nd session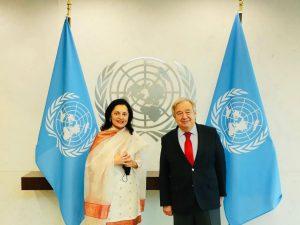 Ruchira Kamboj, India's permanent representative to the UN, has been chosen to serve as the commission's chair during the 62nd session. At the opening session of the 62nd session of the UN Commission for Social Development this week in New York, Kamboj was chosen as chair by acclamation. Also, it chose Thomas Lammar of Luxembourg, Jon Ivanovski of North Macedonia, and Carla Mara Carlson of the Dominican Republic to serve as the 62nd session's vice chairs.
7. Meghana Pandit appoints as CEO of Oxford University Hospitals NHS Trust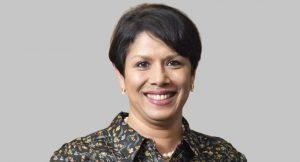 One of the major teaching hospitals in the UK, Oxford University Hospitals NHS Foundation Trust, has named Professor Meghana Pandit, a renowned physician of Indian descent, as its CEO. In addition to being the first person of Indian descent to be nominated CEO of any National Health Service (NHS) trust in the Shelford Group, which includes some of the largest teaching hospitals in the nation, Ms. Pandit becomes the trust's first female chief.
8. 49th meeting of GST Council held in New Delhi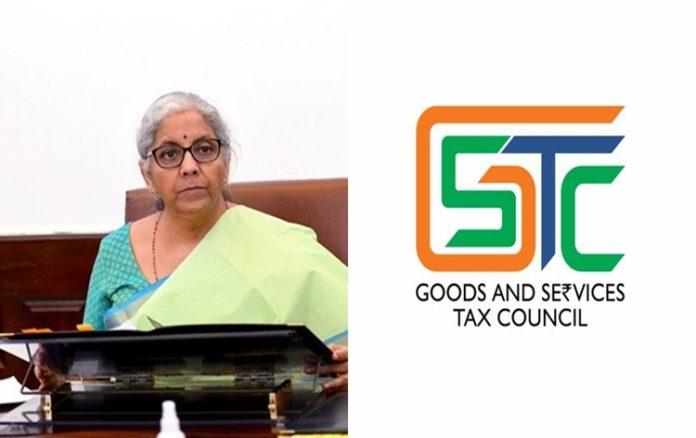 The 49th GST Council Meeting was held on 18th February 2023 in New Delhi under the Chairmanship of Finance Minister Nirmala Sitharaman. This meeting is being conducted within a span of three weeks from the Union Budget 2023. The Union Finance Minister, Union Minister of State for Finance Pankaj Chaudhary, besides the finance ministers of states and Union Territories (with legislature) and senior officers from the Union government and states, attended the meeting, according to the finance ministry's official handle.
Business News
9. Philips Domestic Appliances Globally Renamed as Versuni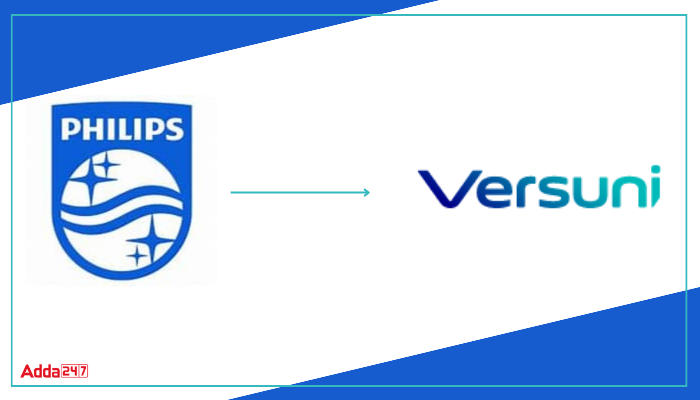 Philips Domestic Appliances has announced the change of its company name to Versuni. The new name 'Versuni' is the next step after the Domestic Appliances business became independent in September 2021. Although the visual identity of the company is changing, its mission to turn houses into homes remains constant. As a licensee of Royal Philips, the company will continue to use the Philips consumer brand, as well as Saeco, Gaggia, and Philips Walita, on its products and services. Consumers can also continue to use products from its other brands: Preethi, L'OR Barista, and Senseo.
10. Karthik Subramaniam of Indian Origin wins National Geographic's 'Pictures of the year'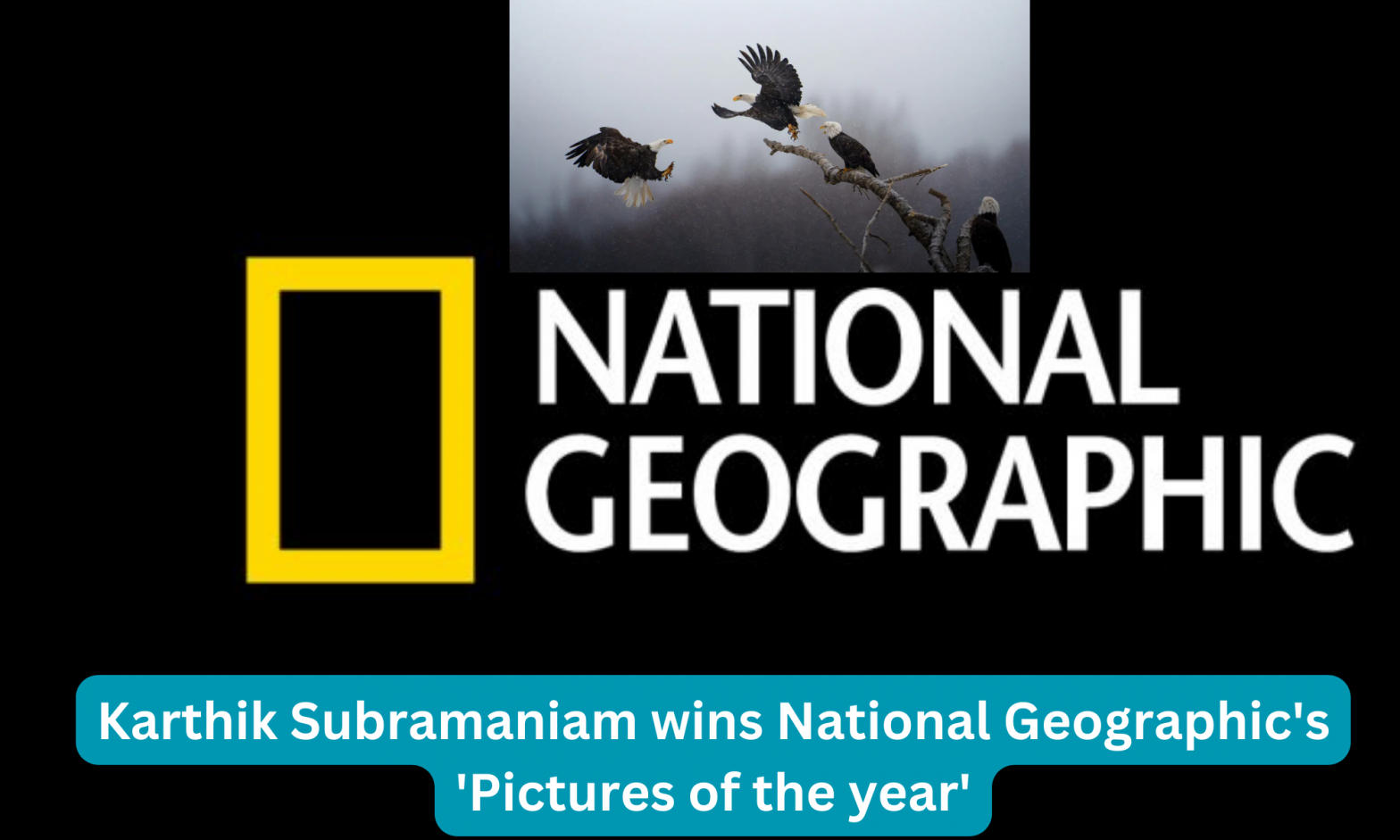 A software engineer of Indian descent who later became a hobbyist photographer has been named the grand prize winner of National Geographic's "Pictures of the Year" competition. In the year 2020, Karthik Subramaniam began experimenting with his camera after being quarantined at his San Francisco, California, house as a result of the epidemic.
11. Union Minister Ashwini Vaishnaw Inaugurated SemiconIndia Conference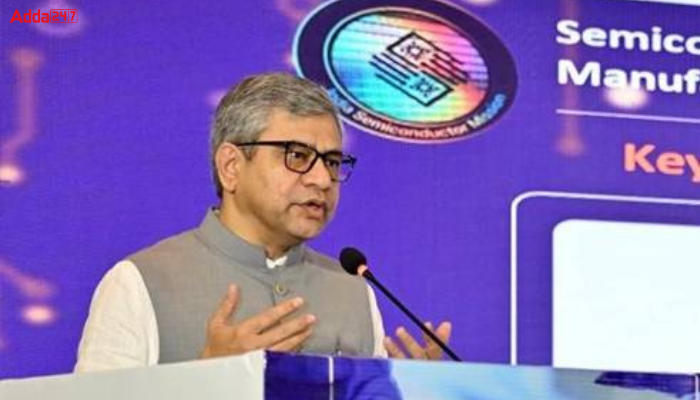 The Minister for Communications, Electronics & Information Technology and Railways, Ashwini Vaishnaw inaugurated the 'SemiconIndia Conference of Electronics Manufacturing Supply Chain Ecosystem'. The Secretary, MeitY Alkesh Kumar Sharma, Ajit Manocha, President SEMI and Member, Advisory Board of ISM, Amitesh Kumar Sinha, Joint Secretary, MeitY & CEO ISM, other senior officials from MeitY, state governments, delegates from the global semiconductor industry, potential semicon investors and academicians also participated in the event.
12. Govt sets up committee to monitor impact of rise in temp on wheat crop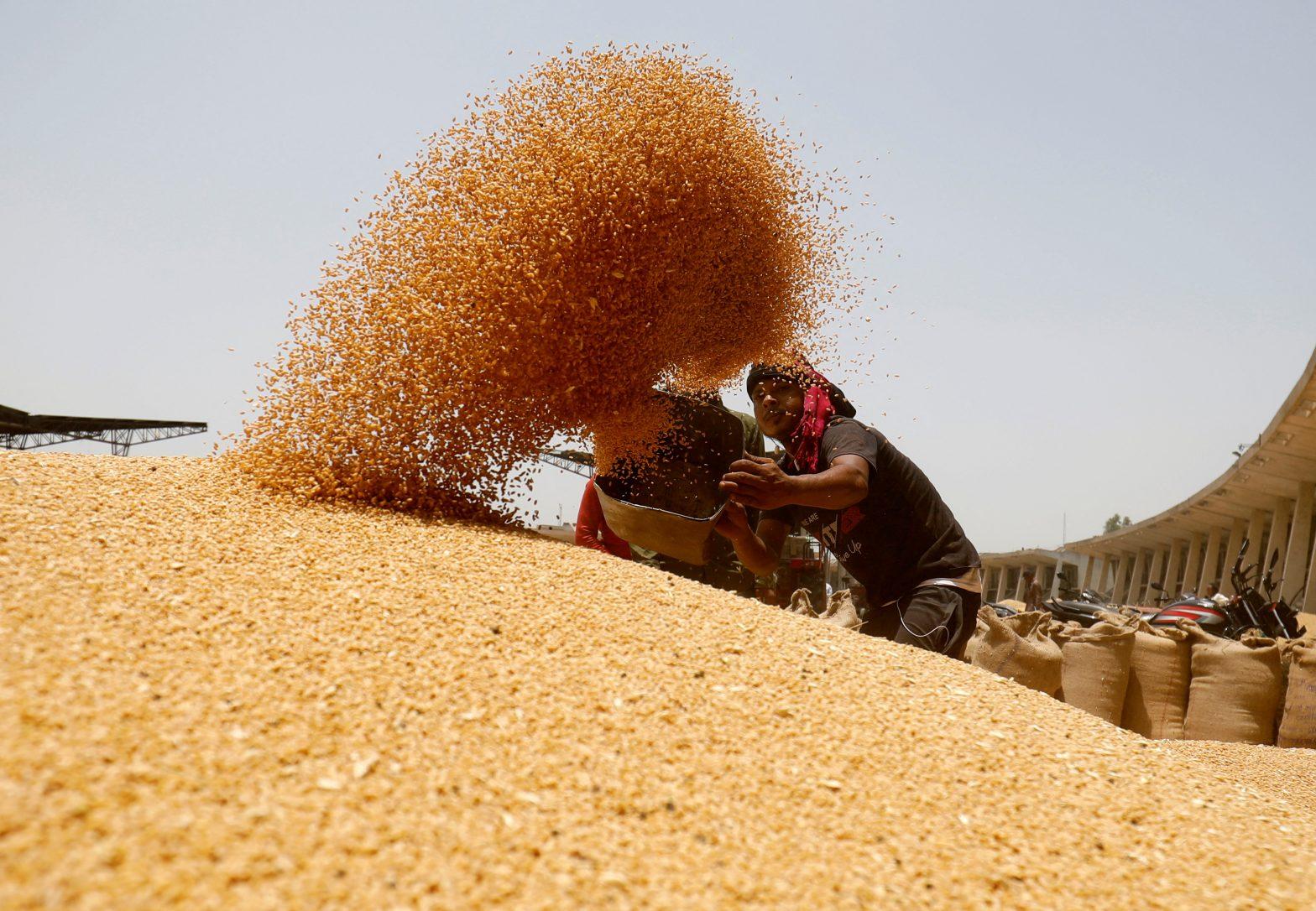 The government said it has set up a committee to monitor the impact of rise in temperature on the wheat crop. The move comes amid a forecast by the National Crop Forecast Centre (NCFC) that maximum temperature in major wheat producing areas barring Madhya Pradesh was higher-than-average of the last seven years during the first week of February. Even the Met Department has projected above-normal temperature in Gujarat, Jammu, Himachal Pradesh and Uttarakhand, in next two days.
13. Saurashtra beat Bengal to bag second Ranji Trophy title 2022-23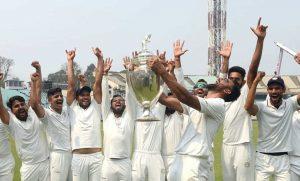 Saurashtra defeated Bengal by nine wickets to clinch its second Ranji Trophy 2022-23 title at the Eden Gardens in Kolkata. Saurashtra won their second Ranji Trophy title at the Eden Gardens in Kolkata. Saurashtra won the Ranji Trophy title for the first time in 2019-20.
14. Virat Kohli becomes 6th batter to score 25,000 runs in international cricket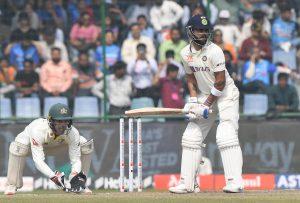 Virat Kohli became the sixth and the fastest batter in the world to score 25,000 runs across formats during the second Test against Australia, which India won by six wickets. He had come into his 492nd match overall with 52 runs needed to reach the milestone. He scored 44 runs in India's first innings before being dismissed for 20 runs to finish with 25012 runs.
15. Ben Stokes breaks the record for the most sixes ever hit in a Test match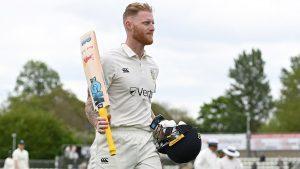 England Test captain Ben Stokes became the player to hit the most number of sixes in the history of Test cricket, surpassing England coach and former New Zealand cricketer Brendon McCullum in the match against New Zealand. Stokes holds the world record for hitting two sixes in the second innings of the first Test between England and New Zealand at Mount Maunganui (New Zealand). Stokes played an innings of 31 runs in 33 balls, which included three fours and two sixes.
16. India, Uzbekistan 4th Joint Military Exercise 'Dustlik'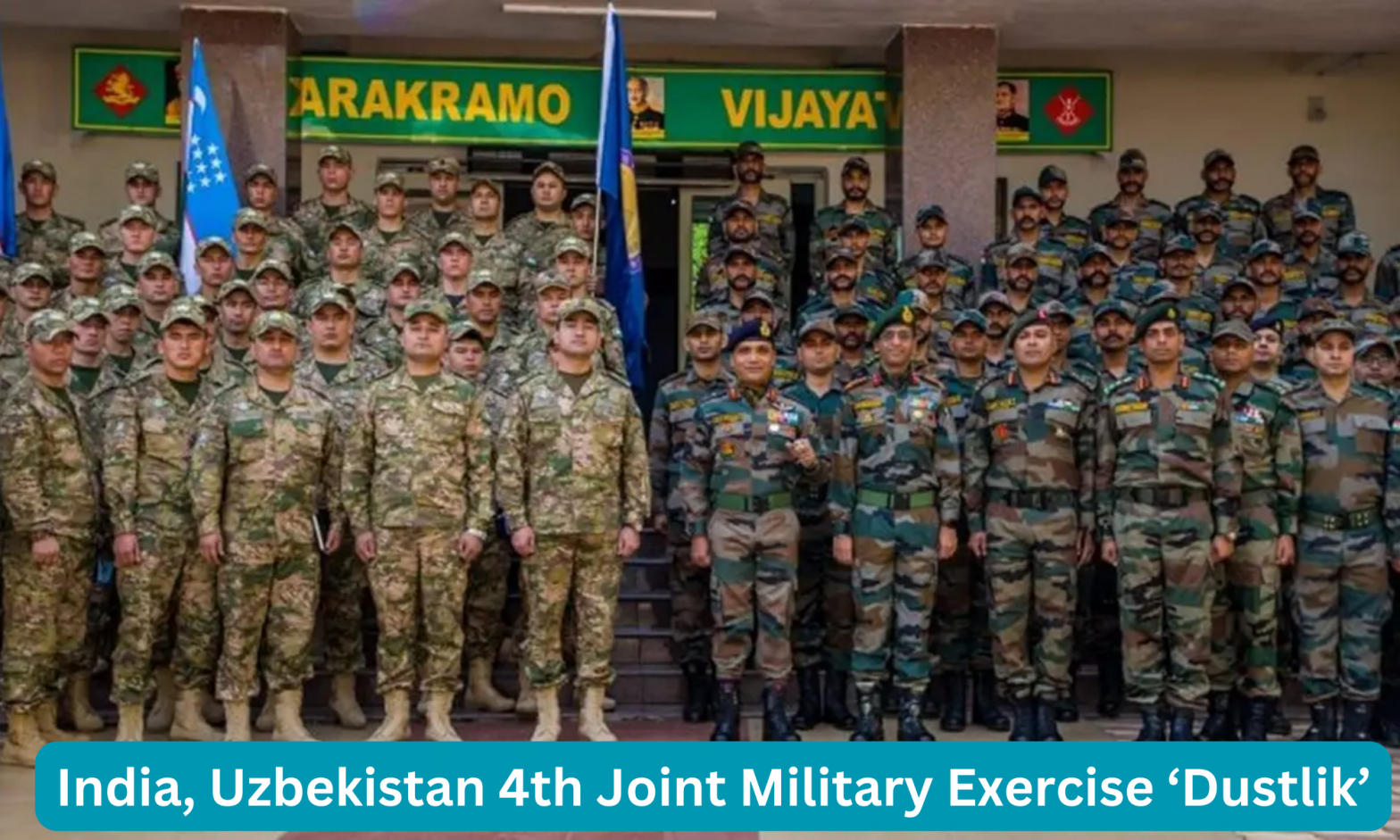 The fourth iteration of the biennial training exercise DUSTLIK (2023) will be held in Pithoragarh, Uttarakhand, from February 20, 2023 through March 5, 2023, as part of a military-to-military exchange programme between the Indian Army and the Uzbekistan Army. The 14th Battalion, The GARHWAL RIFLES, a unit under Western Command, will participate in this bilateral exercise on behalf of the Indian contingent. Soldiers from the Uzbekistan Army's North Western Military Region will serve as its representatives. Increasing military capability to conduct multi-domain operations in a sub-conventional setting under United Nations Mandate is the goal of this joint exercise.
17. Telugu actor and politician Nandamuri Taraka Ratna passes away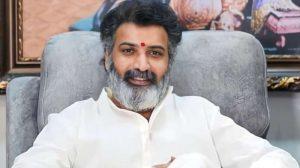 Telugu actor and politician Nandamuri Taraka Ratna has passed away at the age of 39 due to cardiac arrest. Taraka Ratna was the grandson of legendary film actor and former Andhra Pradesh Chief Minister late NT Rama Rao and son of Nandamuri Mohan Krishna. Taraka Ratna, made his debut in 2002 with Okato Number Kurraadu. He went on to star in films like Yuva Rathna, Taarak, Bhadradri Ramudu and Amaravathi. Taraka Ratna made his OTT debut last year with Disney Plus Hotstar's 9 Hours. He was last seen in S5 No Exit.
18. India celebrates 8th Soil Health Card Day on February 19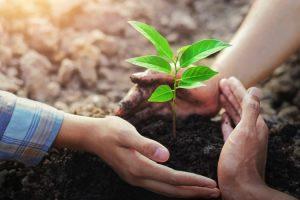 India celebrates Soil Health Card Day on February 19 every year to remember the beginning of the Soil Health Card (SHC) Scheme and to raise awareness of its advantages. The seventh year from the SHC Scheme's inception is 2022. Every two years, all farmers are to receive soil health cards as part of the programme. The Soil Health Card (SHC) Scheme was introduced by Prime Minister Narendra Modi on February 19, 2015, at Suratgarh, Rajasthan.
19. World Day of Social Justice observed on 20th February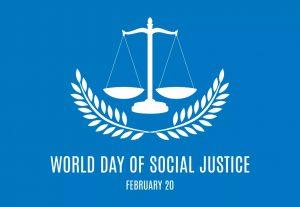 World Day of Social Justice is observed annually on February 20. The main goal of this day is to raise a voice against social injustice and to bring together diverse communities around the world in an effort to eradicate poverty, physical discrimination, gender inequalities, religious discrimination and illiteracy, and create a society that is socially integrated. The day is an opportunity for individuals, organizations, and governments to reflect on the progress made towards achieving social justice, as well as identify areas where more work is needed. This year's theme focuses on the recommendations of Our Common Agenda to strengthen global solidarity and to re-build trust in government by "Overcoming Barriers and Unleashing Opportunities for Social Justice".
Important takeaways for all competitive exams:
Director-General of the International Labour Organization (ILO): Gilbert Houngbo;
International Labour Organisation Founded: 1919;
International Labour Organisation Headquarters: Geneva, Switzerland.
20. Avian flu: Is it the next human pandemic?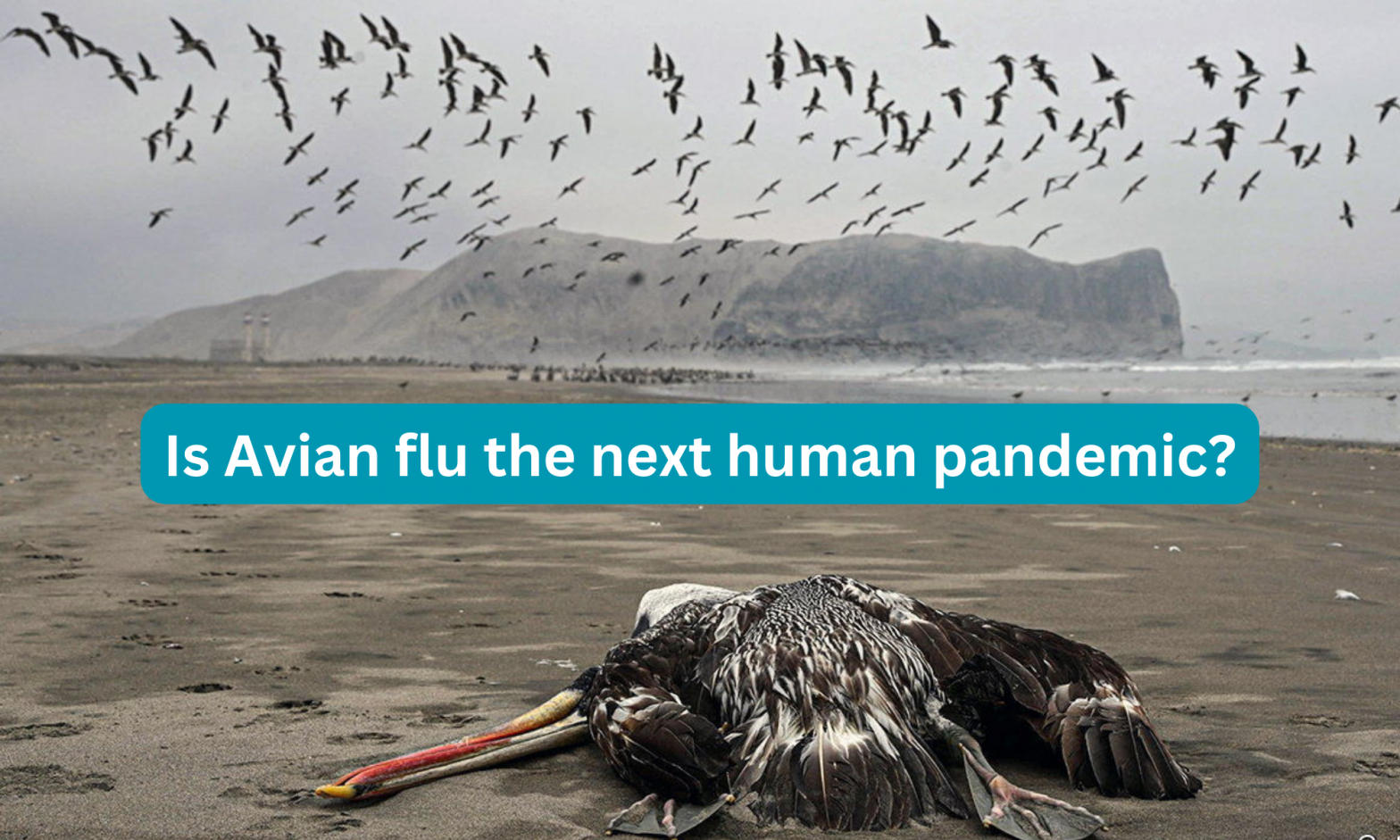 Worldwide, populations of domestic poultry and wild birds are being decimated by The Largest Reported outbreak of avian influenza. There are growing concerns that it could be harmful to people as well. The World Health Organization's Tedros Adhanom Ghebreyesus issued a warning on February 8 urging everyone to get ready for a potential bird flu pandemic.
21. Divya Kala Mela 2023: A 10-day is Being Organized in Mumbai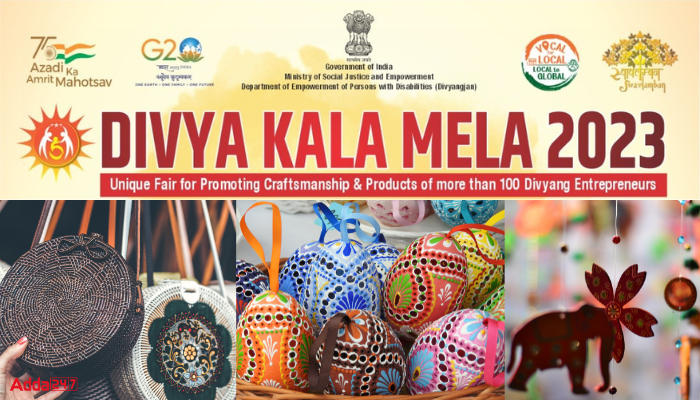 Divya Kala Mela 2023 is a unique event showcasing the products and craftsmanship of Divyang entrepreneurs/artisans from across the country and has been started in Mumbai. The Divya Kala Mela 2023 is a 10-day fair being organized at MMRDA Ground-1, Bandra Kurla Complex from February 16-25, 2023 by the Department of Empowerment of Persons with Disabilities (Divyangjan). Union Minister for Social Justice & Empowerment Dr. Virendra Kumar and Minister of State for Social Justice and Empowerment Ramdas Athawale inaugurated Divya Kala Mela-2023 in Mumbai.
22. Delhi Metro Launched first-ever Train Control & Supervision System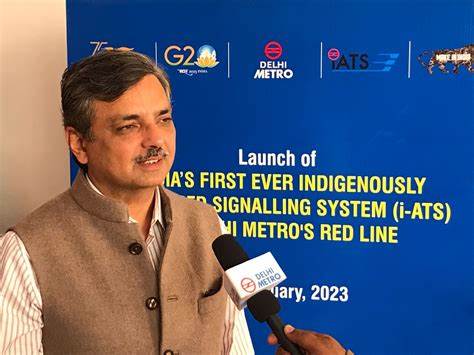 India's first indigenously developed Train Control and Supervision System, the i-ATS (Indigenous–Automatic Train Supervision) deployed on the Delhi Metro. The i-ATS was installed on the Red Line that runs between Rithala and Shaheed Sthal. The launch took place on Red Line from the Operations Control Centre (OCC), Shastri Park by the Secretary, Ministry of Housing and Urban Affairs, Manoj Joshi, in the presence of Vikas Kumar, Managing Director, Delhi Metro, Bhanu Prakash Srivastava, Chairman and Managing Director, Bharat Electronics Limited (BEL) and other senior officials of BEL and DMRC.
You may also read this: