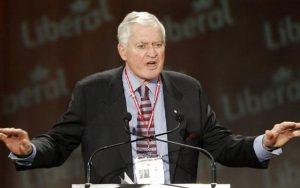 The former Prime Minister of Canada, John Turner passed away. He served as the Prime Minister for just 79 days in 1984, the 2nd shortest term in the office recorded in the history of Canada. He was born on 7th June 1929 at Richmond, England.
WARRIOR 3.0 | Banking Awareness Batch for SBI, RRB, RBI and IBPS Exams | Bilingual | Live Class
John Turner served in the cabinet of Prime Minister Pierre Trudeau as the justice minister from 1968 to 1972 during which he created the federal court, defended against the criminalisation of homosexuality and abortion in the 1960s among other reforms. He was named the companion of the Order of Canada in 1994.