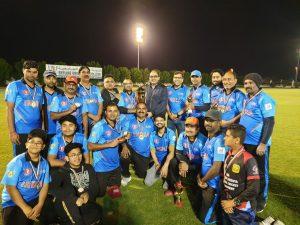 The team of the Indian Consulate has won the Diplomat Cup Cricket Championship of 2020 held in Sharjah. The team of the Indian Consulate defeated the Pakistan Consulate to win the trophy which was organized by Skyline University College in Sharjah. The trophy was organised with an aim of uniting the officials and employees of different Consulates based in UAE. The Consulate team of 8 countries participated in the tournament. The participating Consulates were: India, Australia, Sri Lanka, Bangladesh , Afghanistan, South Africa, Pakistan and the US.
Important takeaways for all competitive exams:
President of UAE: Sheikh Khalifa bin Zayed Al Nahyan.
Capital of UAE: Abu Dhabi; Currency: United Arab Emirates Dirham.