Access to justice is a fundamental right that every citizen should enjoy, regardless of their geographical location or socio-economic status. In a significant stride towards achieving this goal, the Union Minister of Law and Justice recently launched Tele-Law 2.0, a revamped version of the Tele-Law program.
This initiative, operating under the DISHA Scheme by the Department of Justice, Ministry of Law & Justice, aims to provide free legal aid to the rural and marginalized sections of society through video conferencing.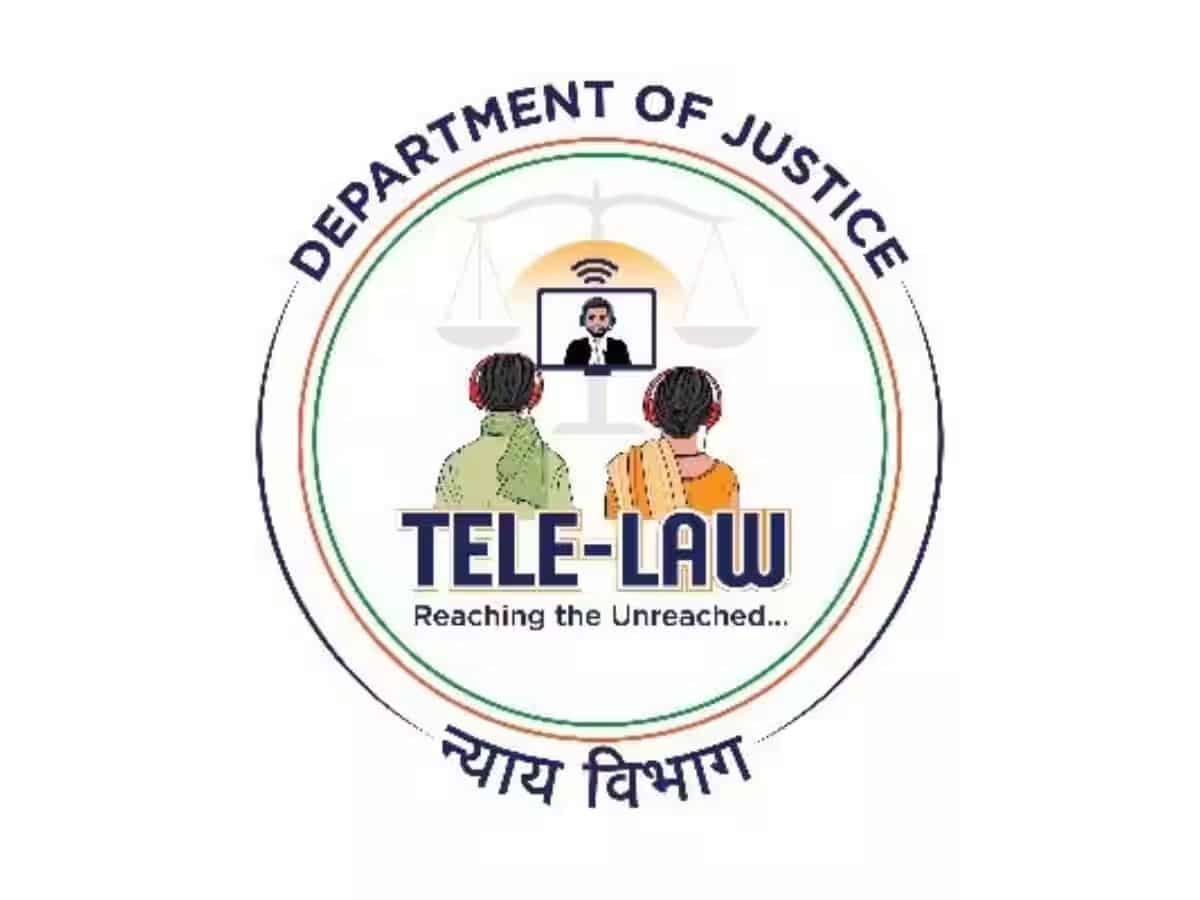 Key Highlights
Tele-Law Reaches 5 Million Legal Consultations
The Tele-Law program achieved a remarkable milestone by successfully delivering 5 million legal consultations. This achievement underscores the program's unwavering commitment to making justice accessible to every corner of the country, particularly in rural and remote areas.
Integration with Nyaya Bandhu Pro Bono Legal Services
During the launch event, an integration between Tele-Law and Nyaya Bandhu pro bono legal services was unveiled. This integration aims to create a direct link between individuals seeking legal aid and pro bono advocates, facilitating a seamless process for accessing legal support.
About Tele-Law
Tele-Law is an initiative launched by the Government of India to provide legal assistance and advice to citizens, especially those residing in rural and remote areas, who have limited access to legal services. The initiative utilizes technology to bridge the gap between citizens and legal professionals, making legal aid accessible to all.
Key Features of the Tele-Law Initiative
Remote Access: Tele-Law enables citizens, regardless of their location, to access legal advice and consultations through telecommunications and digital platforms, eliminating the need for physical visits to legal offices.
Legal Aid Clinics: Legal Aid Clinics equipped with video conferencing facilities are established in various locations, reducing the need for citizens to travel long distances to seek legal assistance.
Pro Bono Services: Legal professionals are encouraged to provide pro bono services, ensuring that individuals who cannot afford legal representation receive the necessary assistance.
Legal Awareness: Tele-Law emphasizes legal awareness and education, empowering citizens to navigate legal matters effectively.
Government Support: The initiative receives government support, reflecting the commitment to providing accessible legal services to all citizens.
Significance of the Tele-Law Initiative
Access to Justice: Tele-Law addresses geographical imbalances in access to legal services, ensuring that even remote and underserved areas benefit from legal aid.
Empowerment: By informing citizens about their legal rights and responsibilities, Tele-Law empowers individuals to make informed decisions about their legal matters.
Reducing Backlog: Timely resolution of legal issues through Tele-Law contributes to reducing the backlog of cases in the judicial system.
Efficiency: Tele-Law optimizes the use of resources and reduces the need for physical travel, benefiting both legal professionals and citizens.
Key Steps Taken by India to Implement Tele-Law
Tele-Law Launch: The initiative began as a pilot scheme in 2017, allowing for testing and refinement.
Common Service Centers (CSCs): CSCs serve as hubs for citizens to access legal professionals through video conferencing.
Expansion and Local Languages: Tele-Law expanded to include rural areas and offered services in local languages.
Integration with Pro Bono Legal Services: Integration with initiatives like Nyaya Bandhu enhances collective impact.
Challenges Associated with Implementation
Digital Divide: Limited internet access and digital literacy in some areas hinder participation.
Quality Assurance: Ensuring the quality and credibility of legal advice remotely is essential.
Sustainability: Long-term support for funding, infrastructure, and training is crucial.
Cultural Sensitivity: Legal professionals must consider local customs and traditions.
The Way Forward
Digital Infrastructure: Investing in and improving digital infrastructure is vital to bridge the digital divide.
Training: Ongoing training for legal professionals in remote consultations and technology use is essential.
Awareness: Creating awareness among citizens about Tele-Law's benefits and accessibility is crucial.
Collaboration: Partnerships with NGOs and legal institutions can expand Tele-Law's reach and impact.
Feedback Mechanism: Establishing feedback mechanisms allows users to contribute to the initiative's improvement.