India, with its abundant cultural diversity and rich heritage, is home to a multitude of iconic monuments that attract global travelers. These impressive structures not only narrate stories of history, art and architecture but also serve as a testament to India's extraordinary past. This article will delve into some of the most frequented monuments in the country, providing a window into India's captivating history and vibrant culture.
List of Top-10 Most Visited Monuments in India
Taj Mahal, located in Agra, Uttar Pradesh, is considered to be the most visited monument in India which was built by Emperor Shah Jahan in memory of his wife Mumtaz Mahal.
Here is the list of top-10 most visited monuments in India:
Most Visited Monuments in India
S. No.
Monuments
Location
1.
Taj Mahal
Agra, Uttar Pradesh
2.
Red Fort
Delhi
3.
Qutub Minar
Delhi
4.
Mahabalipuram Group of Monuments
Mahabalipuram, Tamil Nau
5.
Agra Fort
Agra, Uttar Pradesh
6.
Golconda Fort
Hyderabad, Telangana
7.
Sun Temple Konark
Puri, Odisha
8.
Upper Fort, Aguada
Goa
9.
Chittorgarh Fort
Chittorgarh
10.
Shaniwarwada
Pune
Most Visited Monument in India: Taj Mahal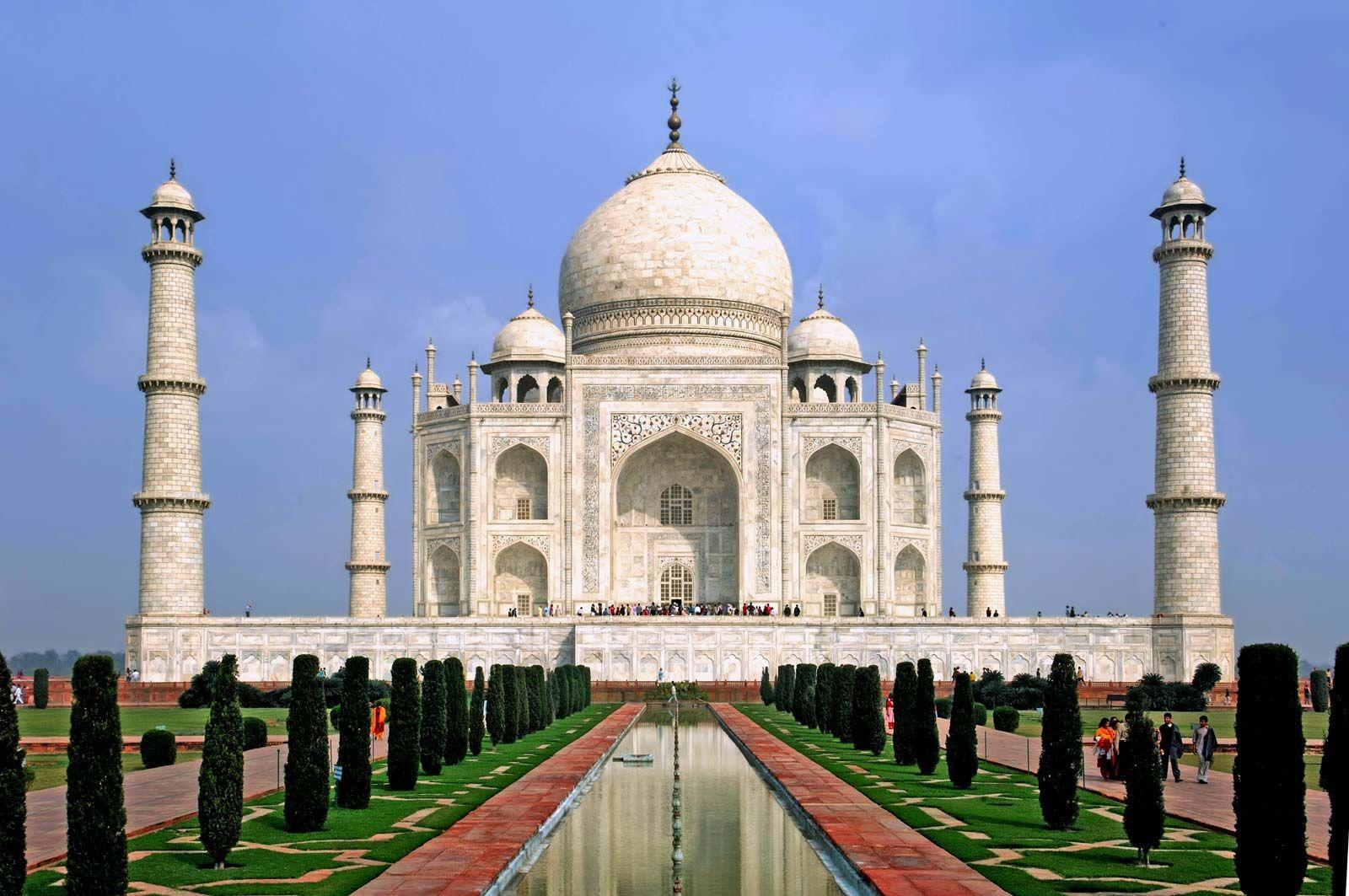 Location: Agra, Uttar Pradesh
The Taj Mahal, situated in Agra, Uttar Pradesh, is perhaps most visited monument in India. Built by Emperor Shah Jahan in memory of his beloved wife Mumtaz Mahal, this stunning white marble mausoleum is a symbol of eternal love. Its intricate design and grandeur make it a UNESCO World Heritage Site and a must-visit for anyone traveling to India. According to the latest India Tourism Statistics, the Taj Mahal welcomed a remarkable 3.29 million visitors, solidifying its status as the most visited monument in India.
Second Most Visited Monument in India: Red Fort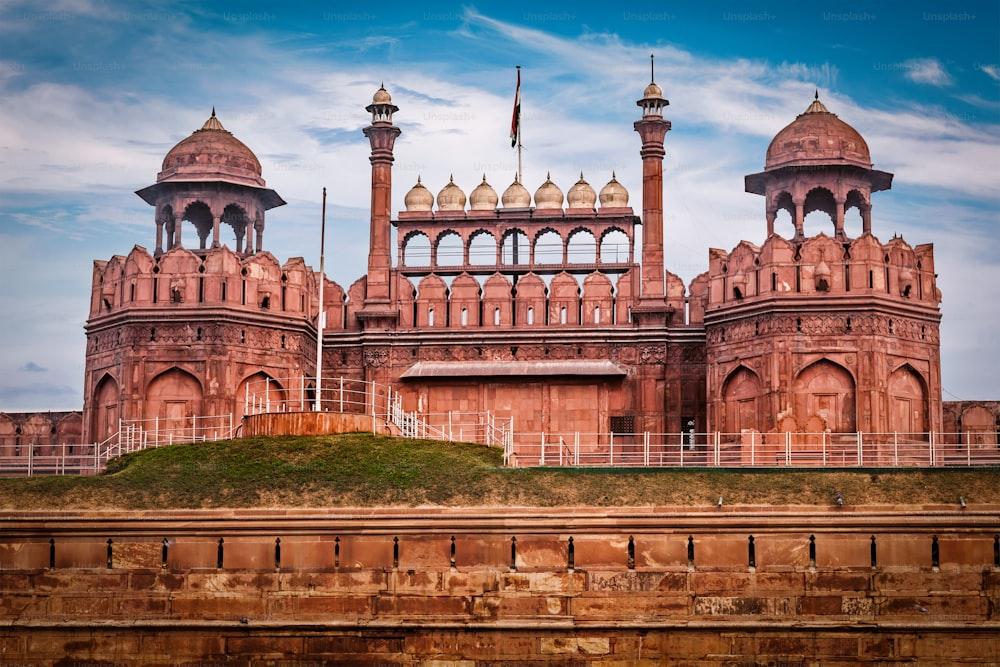 Location: Delhi
The Red Fort, also known as Lal Qila, is a historic monument located in Old Delhi, India. It served as the primary residence of the Mughal emperors. The construction of this magnificent fort was initiated by Emperor Shah Jahan on 12th May 1638, as he made the significant decision to shift his capital from Agra to Delhi.
Third Most Visited Monument in India: Qutub Minar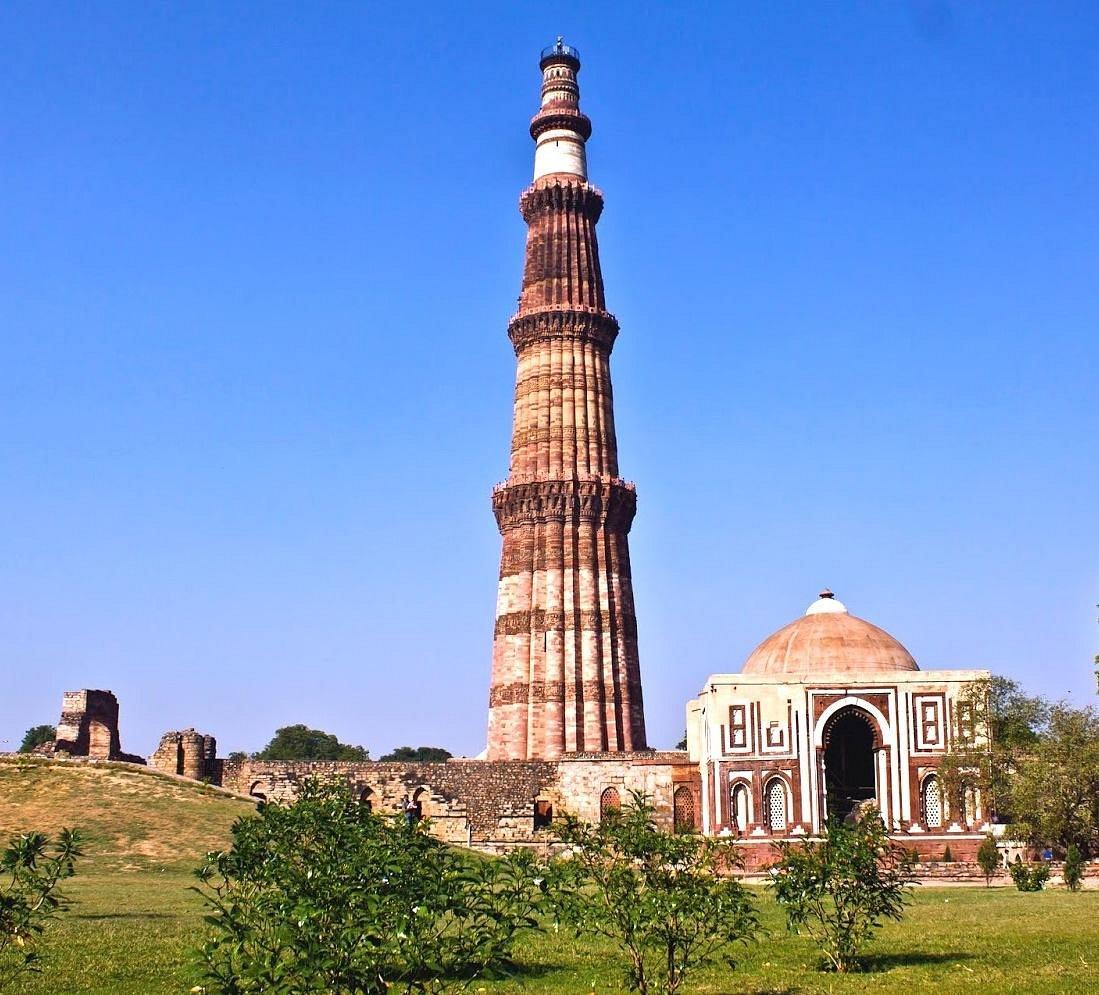 Location: Delhi
Qutub Minar stands as a prominent feature within the Qutub Complex, situated on the grounds of Delhi's oldest fortified city, Lal Kot. Historians attribute the commencement of this monument's construction to Qutub-ud-din-Aibak, with its completion credited to the Mughal ruler Iltutmish. This awe-inspiring site is recognized as a UNESCO World Heritage Site, located in the Mehrauli district of South Delhi, India.
Group of Monuments, Mahabalipuram
Location: Mahabalipuram, Tamil Nadu
The Mahabalipuram Group of Monuments is a cluster of ancient religious structures dating back to the 7th and 8th centuries. These architectural marvels are found in the coastal town of Mahabalipuram, located in Tamil Nadu, India. Positioned along the picturesque Coromandel coast of the Bay of Bengal, roughly 60 kilometers to the south of Chennai, this site has earned the prestigious designation of being a UNESCO World Heritage Site.
Agra Fort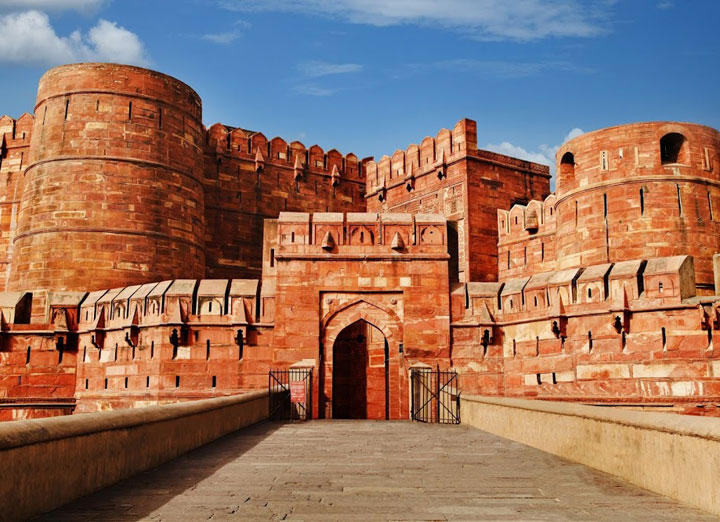 Location: Agra, Uttar Pradesh
The Agra Fort, a renowned historical fort located in the city of Agra, India, was constructed between 1565 and 1573 during the reign of the Mughal Emperor Akbar. Initially, it served as the principal dwelling for the Sikarwar clan of Rajputs. However, it later came under the occupation of the Mughal Dynasty until the year 1638, when the capital was relocated from Agra to Delhi.
Golconda Fort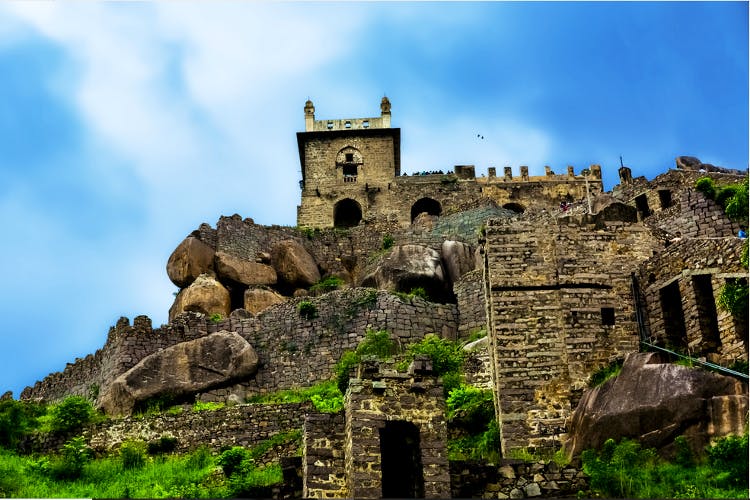 Location: Hyderabad, Telangana
Golconda Fort, established as the seat of power for the Golconda Sultanate by the Qutub Shahi dynasty, is situated in Hyderabad, Telangana, India. This historic fort prospered as a bustling trade hub, thanks to its proximity to valuable diamond mines, most notably the Kollure Mine. The Golconda region was renowned for its exquisite and sought-after Golconda Diamonds.
Sun Temple, Konark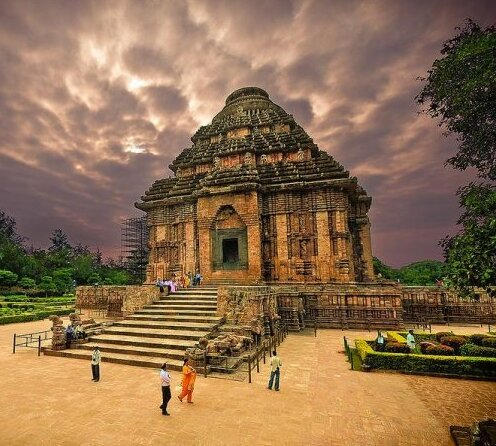 Location: Puri, Odisha
The Konark Sun Temple, a 13th-century marvel, is a radiant shrine dedicated to the Sun God. It is located approximately 35 kilometers to the northeast of Puri city, along the picturesque coastline in the Puri district of Odisha, India. This magnificent temple is credited to King Narasimhadeva I from the Eastern Ganga dynasty, with its construction dating back to around 1250 CE.
Upper Fort, Aguada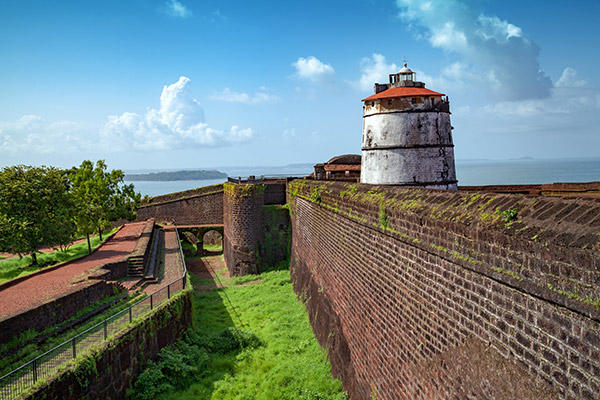 Location: Goa
Fort Aguada, an excellently preserved fortress from the 17th century, built by the Portuguese, is a remarkable historical site in Goa, India. It stands proudly on Sinquerim Beach, offering breathtaking views of the Arabian Sea. This site holds the status of an ASI-protected Monument of National Importance in Goa, attesting to its historical significance and cultural value.
Chittorgarh Fort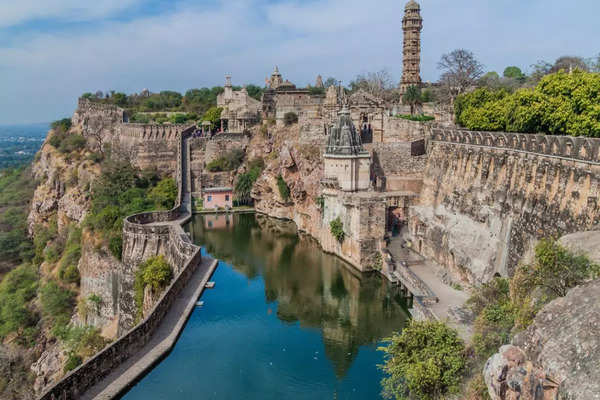 Location: Chittorgarh
Chittorgarh, commonly referred to as Chittod Fort, is an expansive fortress that ranks among India's largest. Recognized as a UNESCO World Heritage Site, this historical stronghold once served as the capital of Mewar and is positioned in the contemporary city of Chittorgarh.
Shaniwarwada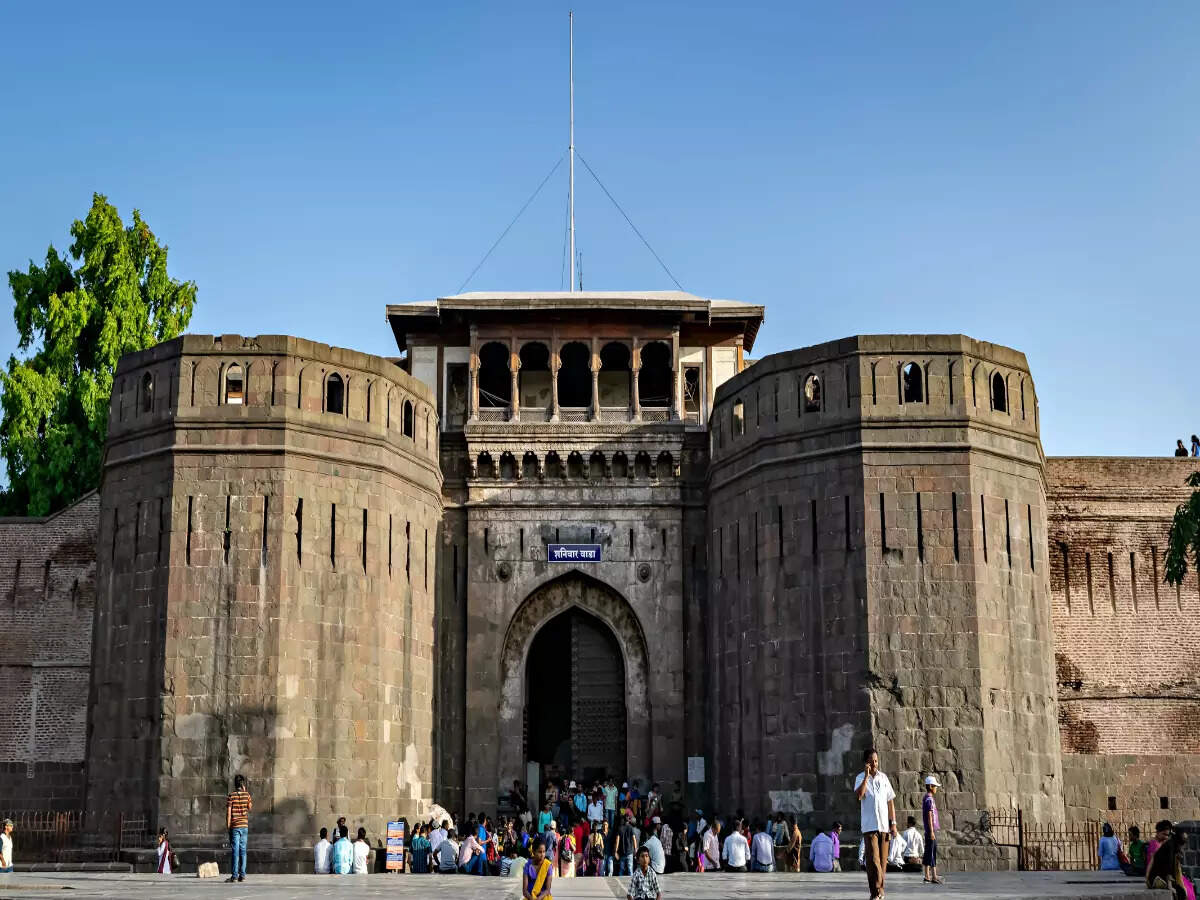 Location: Pune
Shaniwarwada, a renowned historical fort located in Pune, India, dates back to its construction in 1732. This impressive structure served as the residence of the influential Peshwa family during the rule of the Maratha Empire until 1818. Following the Maratha Empire's ascent, this palace played a pivotal role as the political hub for India during the 18th century.
Find More General Studies News Here