India initiated Operation Kaveri to evacuate its citizens from the unrest-stricken Sudan. As per External Affairs Minister S Jaishankar's tweet, the operation is currently in progress, and roughly 500 Indians have already arrived at Port Sudan.
Buy Prime Test Series for all Banking, SSC, Insurance & other exams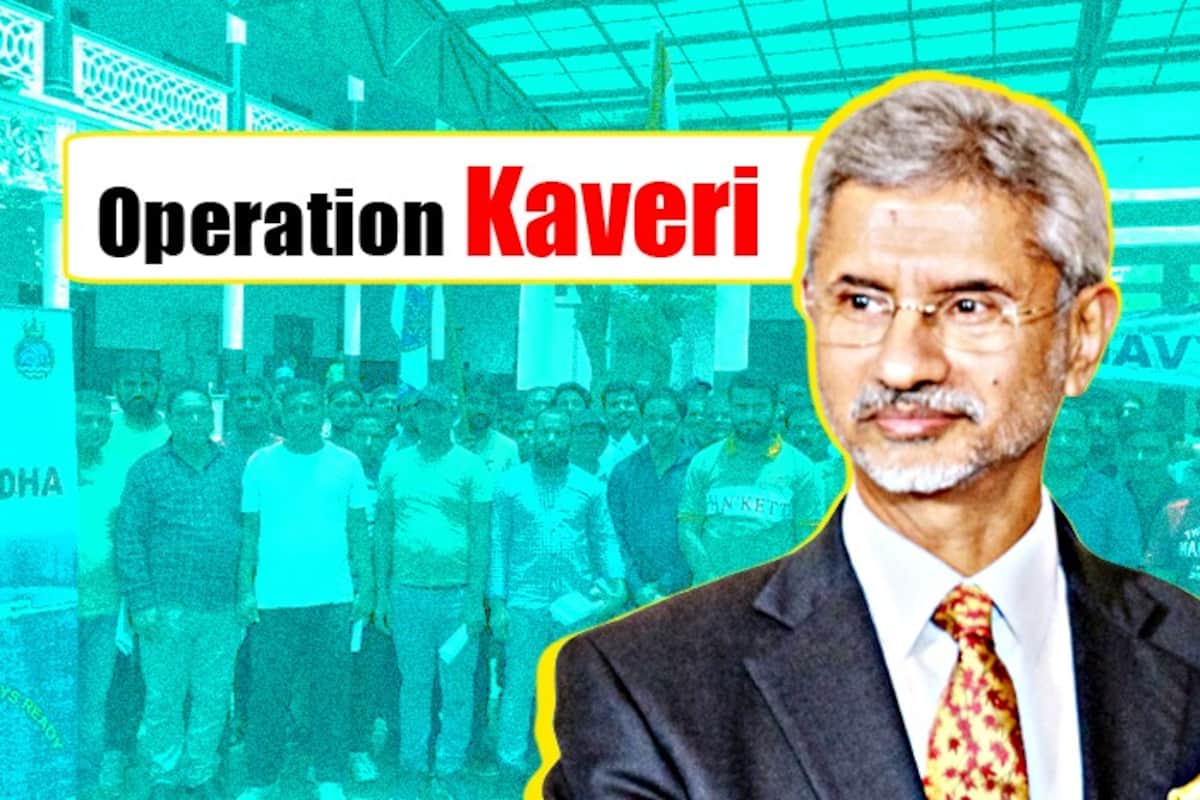 Operation Kaveri Key Points
Operation Kaveri is the latest evacuation operation initiated by India to rescue its citizens and friendly nations' citizens from war zones.
The Ministry of External Affairs had announced the standby status of two C-130s aircraft and INS Sumedha for the safe evacuation of stranded Indians in Sudan.
Official data states that there are roughly 4,000 Indians in Sudan.
The evacuation operation follows talks held by External Affairs Minister S Jaishankar with counterparts in Saudi Arabia and the UAE.
Both countries had offered their "practical support on the ground" during the talks.
About The Sudan Crisis
Sudan is currently experiencing a violent power struggle between the army and the paramilitary Rapid Support Forces (RSF) across the country. This conflict arose due to a dispute over an internationally supported plan to establish a new civilian government, four years after the overthrow of authoritarian leader Omar al-Bashir and two years after a military coup. Both sides are accusing each other of obstructing the transition, resulting in widespread violence and instability.
Sudan Important Facts
Capital: Khartoum
Currency: Sudanese pound (SDG)
Region: North Africa
President: Abdel Fattah al-Burhan (Chairman of the Sovereignty Council)
Official language: Arabic, English
Other languages: Nubian, Ta Bedawie, Fur
Population: approximately 44 million
Major religions: Islam, Christianity, Traditional African Religions
Evacuation Missions Conducted by India in the Past
Name of Mission
Details of Mission
Kuwait Airlift (1990)
During the invasion of Kuwait by Iraqi forces in 1990, the royal family and VIPs had fled to Saudi Arabia, leaving the general public behind to face the situation on their own. Among the stranded people were over 170,000 Indians. India initiated an evacuation process and successfully airlifted and repatriated all 170,000 Indian nationals back to India.
Operation Sukoon (2006)
In July 2006, as Israel and Lebanon entered into military conflict, India initiated a mission to rescue its citizens who were stranded in Lebanon. The mission, known as the 'Beirut Sealift', is now widely recognized as a significant achievement. It was one of the largest naval rescue operations since the 'Dunkirk' evacuation. Over the course of the operation, between July 19th and August 1st, 2006, around 2,280 individuals, including some Nepalese and Sri Lankan nationals, were evacuated by the Indian task force.
Operation Safe Homecoming (2011)

India initiated 'Operation Homecoming' to repatriate Indian citizens stuck in Libya due to the ongoing conflict.
The operation successfully evacuated around 15,400 Indian nationals from Libya with the help of Indian Navy and Air India through an air-sea rescue operation.

Operation Maitri (2015)
The joint relief and rescue operation by the Indian government and the Indian Armed forces was launched following the 2015 Nepal earthquake. This operation, known as the Indian Armed Forces' Operation Maitri, aimed to aid Nepal's recovery and rescue Indian nationals stranded in Nepal. The Indian army and Air Force conducted an air-sea operation that brought over 5,000 Indians back to India by Air Force and civilian planes. The Indian army also successfully evacuated 170 foreign nationals from the US, the UK, Russia, and Germany. The operation was widely praised for its efficiency and speed in evacuating stranded people from Nepal.
Operation Raahat (2015)
During the 2015 Yemeni civil war between the Yemeni government and Houthi rebels, a large number of Indians were stuck in Yemen due to the no-fly zone imposed by Saudi Arabia. To rescue them, India launched a mission named 'Operation Raahat'. The mission successfully evacuated approximately 5,600 Indians and foreign nationals from Yemen.
Evacuation from Brussels (2016)
Following the terrorist attacks in Brussels Airport and Maalbeek Metro station in March 2016, India conducted a rescue operation to bring back its citizens. A Jet Airways flight was chartered to evacuate 242 Indians, including 28 crew members, from Belgium and bring them back to India.
Operation Samudra Setu (2020)
During the Covid-19 pandemic, India launched a naval operation to repatriate stranded citizens from overseas. The operation was a success and brought 3,992 Indians back to their homeland by sea. Several Indian Naval ships, including Jalashwa (Landing Platform Dock), Airavat, Shardul, and Magar (Landing Ship Tanks), were involved in this operation. The mission took over 55 days to complete and covered more than 23,000 km by sea.
Vande Bharat (2020)

Amid the Covid-19 pandemic, the Indian government launched the Vande Bharat Mission to repatriate its citizens stranded abroad.
The mission was executed in multiple phases, and as of 30th April, 2021, around 6 million Indians were brought back to their homeland under this initiative.

Operation Devi Shakti (2021)
India launched a complex mission named Operation Devi Shakti to evacuate its citizens and Afghan partners from Kabul after the swift takeover by the Taliban. The mission involved multiple phases and was executed with the help of the Indian Air Force, the Indian Army, and the Ministry of External Affairs. The operation included the evacuation of over 700 Indian citizens and more than 70 Afghan nationals to safety.
Operation Ganga (2022)
A mission has been launched to evacuate Indian nationals stranded in Ukraine due to heightened tensions between Russia and Ukraine. Recently, war erupted in Ukraine after a series of attacks by the Russian military.
You may also read this: