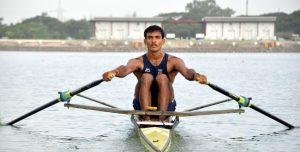 The Rowing Federation of India has lifted the ban over Indian rower Dattu Bhokanal. He was suspended in March, 2019 from the game by the Rowing Federation of India for the period of 2 years. He was suspended against the charges of leaving a single sculls race midway during the 2018 Asian Games. The suspension has been lifted off from the rower with effect from 23 January, 2020 and allowed him to prepare for the Olympic qualification Regatta to be held in April 2020 at South Korea.
Important takeaways for all competitive exams:
Ministers of State (I/C) of Youth Affairs and Sports: Kiren Rijiju.