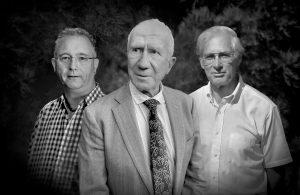 Joseph J Landsberg, Richard H Waring and Nicholas C Coops, share the 2020 Marcus Wallenberg Prize for forest sector' for 3-PG (Physiological Principles Predicting Growth), a model to predict forest growth in a changing climate. The prize 2020 will be presented by King Carl Gustaf XVI of Sweden during a ceremony in Stockholm, Sweden & the prize money is 2 million Kronor.
Click Here To Get Test Series For SBI PO 2020
What is 3-PG?
The 3-PG model was developed by Richard H. Waring & Joseph J. Landsberg in 1997 to predict forest growth under changing environmental conditions and the ability of forests to store carbon.
It also helps to calculate how actions, such as thinning and fertilisation, affect forest growth and development.
Nicholas C. Coops added satellite imagery analysis by taking advantage of remote sensing & GIS (Geographical Information System) to make these predictions on a much larger scale.
The model is now one of the world's most widely used models for assessing forest growth over large areas. Before satellite imaging, it was applicable to forest plots & after it was used to make predictions on a global scale.
History of Marcus Wallenberg Prize:
The Marcus Wallenberg Prize was instituted by Stora Kopparbergs Bergslags AB at its annual meeting in 1980 to commemorate the services rendered by Dr Marcus Wallenberg during his long term as member and chairman of the Board of Directors. The purpose of the Prize- to recognize, encourage and stimulate pathbreaking scientific achievements which contribute significantly to broadening knowledge and to technical development within the fields of importance to forestry and forest industries.