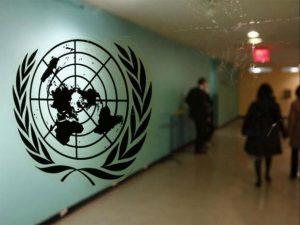 The United Nations has lowered India's GDP growth rate to 5.7% for the Fiscal Year 2019-20 in its World Economic Situation and Prospects (WESP) 2020 report. UN has lowered the growth rate to 5.7% from 7.6% which it projected in its WESP 2019 report.
UN has also projected India's growth rate at 6.6% for FY 2020-21 and 6.3% for FY 2021-22. According to the UN, India's growth rate for FY 2018-19 was 6.8%.
Important takeaways for all competitive exams:
Headquarters of United Nations: New York, USA; Founded: 24 October 1945.
Secretary-General of the United Nations: Antonio Guterres.
Find More News on Economy Here