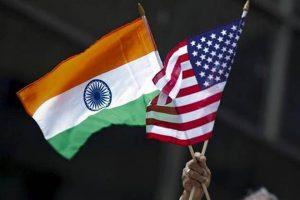 The United States has surpassed China to become India's top trading partner. According to the Commerce Ministry data, the bilateral trade between the US and India stood at nearly 88 billion dollars in 2018-19 fiscal. During the period, India's trade with China was at 87.1 billion dollars. During April-December 2019-20, the bilateral trade between the US and India stood at 68 billion dollars against a nearly 65 billion dollars trade with China in the same period.
The countries will finalise a free trade agreement (FTA), then the bilateral trade would reach different levels. FTA with the US will be very beneficial for India as the US is the biggest market for domestic goods and services.
India's exports, as well as imports, are increasing with the US, while with China both are declining. America is one of the few countries with which India has a trade surplus. On the other hand, India has a huge trade deficit with China. The data showed that China was India's top trading partner since 2013-14 till 2017-18.
Important takeaways for all competitive exams:
President of United States: Donald Trump; Capital: Washington, D.C.