The Kampala Ministerial Declaration on Migration, Environment, and Climate Change (KDMECC) is a significant agreement adopted by 48 African countries to address the complex relationship between human mobility and climate change. This declaration, initially signed by 15 African states in 2022, provides an action-oriented framework for member states to manage climate-induced migration effectively.
Impact of Climate Change on Human Mobility in Africa: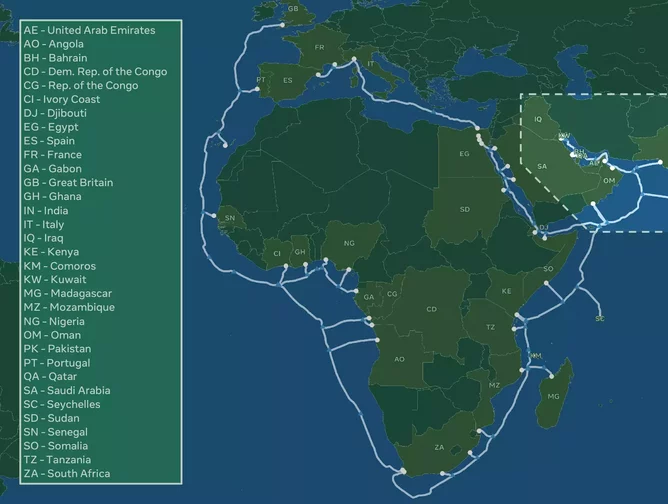 Climate change in Africa intensifies extreme weather events, causing environmental degradation, food scarcity, and livelihood loss. This compels people to migrate within their countries or across borders in search of safety, better living conditions, and opportunities. The Internal Displacement Monitoring Centre reported over 7.5 million new internal disaster displacements in Africa last year alone.
Significance of KDMECC:
The KDMECC holds significance as the first comprehensive, action-oriented framework driven by African member states to address climate-induced migration practically. This is particularly crucial due to the direct influence of climate change on migration patterns. By tackling this issue, the KDMECC aims to mitigate the adverse effects of climate-induced mobility.
Objectives of KDMECC:
The KDMECC aims to address the challenges associated with climate-induced migration through several key objectives:
Comprehensive Framework: Providing member states with a comprehensive framework to develop and implement policies and strategies addressing climate-induced migration.

Leveraging Migration for Development: Encouraging the integration of migration into sustainable development strategies, ensuring it benefits both migrants and host communities.

Inclusivity: Prioritizing the voices of vulnerable groups, including youth, women, and those in disadvantaged situations, to ensure their needs and concerns are central to the response.
Role of International Organizations (IOM and UNFCCC):
International organizations, namely the International Organization for Migration (IOM) and the United Nations Framework Convention on Climate Change (UNFCCC), play vital roles in addressing climate-induced migration:
Support and Guidance: Providing technical assistance and guidance to member states in developing and implementing policies that manage climate-induced migration challenges.

Collaboration Platform: Facilitating collaboration and coordination among member states, enabling them to develop unified approaches to tackle climate-induced migration issues.

Global Meetings: Assisting member states in forming collective positions for important global events such as the Africa Climate Summit and the Conference of Parties (COP 28).
Support from the International Community:
The international community can support African countries in managing climate-induced migration challenges through various means:
Financial Assistance: Providing financial resources to implement the KDMECC and related policies effectively.

Technical Support: Offering technical expertise to help member states develop and implement strategies to address climate-induced migration.
Capacity Building: Supporting capacity-building initiatives that enhance member states' ability to manage climate-induced migration effectively.
Knowledge Sharing: Sharing best practices, knowledge, and lessons learned from similar initiatives around the world.

Global Climate Action: Collaborating on global efforts to reduce greenhouse gas emissions, ultimately addressing the root causes of climate change and its impact on human mobility.
 Find More International News Here