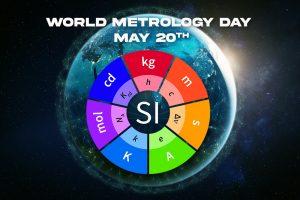 World Metrology Day 2023
To commemorate the anniversary of the signing of the Metre Convention in 1875, Metrology Day is celebrated on 20 May each year. Metre Convention was an international treaty signed in Paris which established the basis for international agreement on units of measurement. The World Metrology Day project is an idea jointly by the BIPM and the OIML.
Theme for World Metrology Day 2023
The theme for World Metrology Day 2023 is Measurements supporting the global food system. This theme was chosen because of the increasing challenges of climate change, and global distribution of food in a world whose population reached 8 billion at the end of 2022.
Buy Prime Test Series for all Banking, SSC, Insurance & other exams
Significance for World Metrology Day 2023
World Metrology Day is an opportunity to celebrate the importance of metrology and to raise awareness of the role it plays in our lives. It is also an opportunity to learn more about metrology and to explore how it can be used to improve the quality and safety of products and services.
Here are some ways you can celebrate World Metrology Day:
Visit a metrology laboratory or museum.
Learn about the history of metrology.
Read about the latest advances in metrology.
Talk to a metrologist about their work.
Get involved in a metrology event or activity.
History for World Metrology Day 2023
World Metrology Day is an annual celebration of the signature of the Metre Convention on 20 May 1875 by representatives of seventeen nations. The Convention set the framework for global collaboration in the science of measurement and in its industrial, commercial and societal applications. The original aim of the Metre Convention – the world-wide uniformity of measurement – remains as important today as it was in 1875.
On this day, delegates from 17 nations gathered to create a framework for global collaboration on measurement standards. This was done to maintain and create a standard system of weights and measures.
During the convention, the metric system was established and International Prototype of the Kilogramme (IPK) was chosen as the standard unit of mass. Also, International Prototype of the Metre (IPM) was chosen as the standard unit of length.
You may also read this: