Chandigarh, often referred to as the "City Beautiful," serves as the capital of Haryana and shares its status as a joint capital with the neighboring capital of Punjab. This unique distinction and its meticulous urban planning have made Chandigarh a city of significant importance in India. In this article, we will explore the history, culture and notable features of both Chandigarh and Haryana.
Capital of Haryana- History
Chandigarh's history is closely tied to the partition of India in 1947. After the partition, the former Indian province of Punjab was divided into East Punjab in India and West Punjab in Pakistan. The former capital, Lahore, fell into West Punjab, Pakistan. To establish a new capital for East Punjab in India, Jawaharlal Nehru, the first Prime Minister of India, envisioned a modern city to be built and that led to the creation of Chandigarh. The city's master plan was prepared by Swiss-French architect Le Corbusier, who designed many of the government buildings and housing in the city.
Chandigarh was officially inaugurated on 7th October 1953, by India's first President, Rajendra Prasad.
Capital of Haryana- Geography
Chandigarh is situated near the foothills of the Himalayas in northwest India. It is located at an average elevation of 321 meters (1053 feet) and shares its borders with the states of Punjab and Haryana. The city is approximately 260 km (162 miles) north of New Delhi and 229 km (143 miles) southeast of Amritsar.
Fascinating Facts About Chandigarh
Chandigarh served as the shared capital of both Punjab and Haryana states in India.
The city's Capitol Complex is a UNESCO World Heritage Site.
Chandigarh is often referred to as 'The City Beautiful.'
It boasts one of the highest per capita incomes in India.
Chandigarh has a humid subtropical climate with very hot summers and mild waters.
The city is known for its lush greenery and well-maintained parks.
The Rock Garden in Chandigarh features sculptures made from recycled materials.
The city hosts the famous Sukhna Lake, a popular spot for boating and relaxation.
Chandigarh has a rich cultural heritage, with festivals like Navratri and Lohri celebrated with enthusiasm.
An Overview of Haryana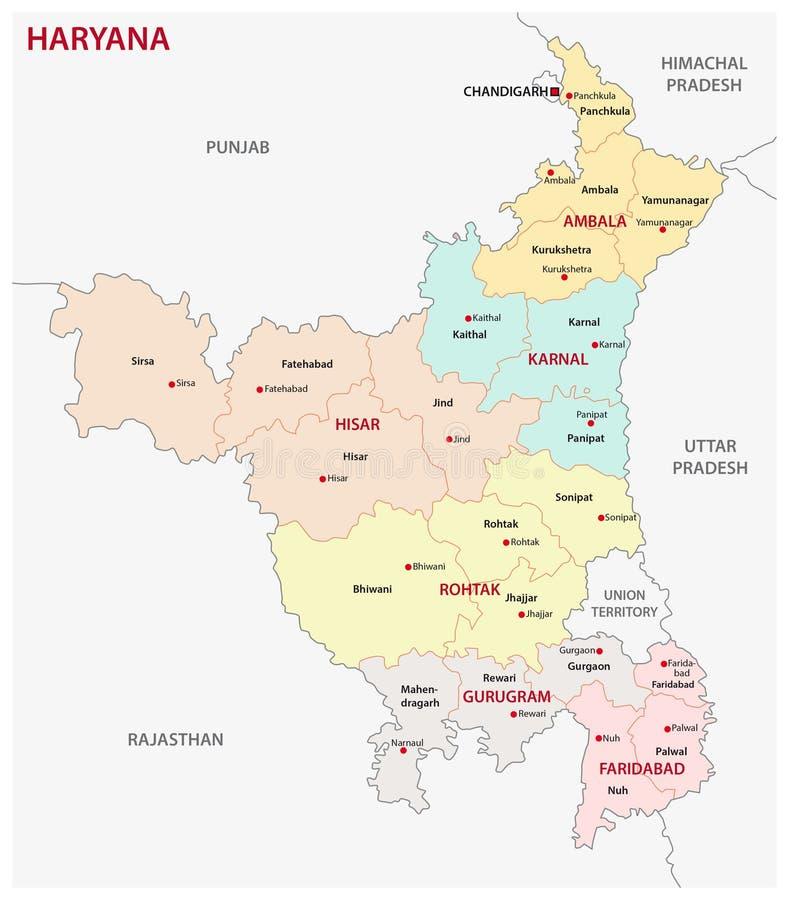 Location: Haryana is a North Indian state, sharing its borders with Chandigarh, Punjab and other neighboring states. Its proximity to the national capital, Delhi, further underscores its significance.
Formation: On 1st November 1966, Haryana was carved out of Punjab, primarily based on linguistic differences, to create a distinct identity for the people who primarily spoke Hindi.
Administrative Divisions: Haryana is divided into 22 districts, each with its unique characteristics and contributions to the state's growth.
Economic Significance: With 32 special economic zones, Haryana ranks as the 13th largest economy in India. The state's strong economy is driven by agriculture, industry and services sector.
Geographic Influence: Delhi, India's national capital, is surrounded by Haryana on three sides, further cementing the state's role as a vital neighbor to the country's political and economic epicenter.
Rich Heritage and Tourism: Haryana is blessed with a rich cultural heritage, abundant flora and fauna, historical monuments and a storied history. It beckons tourists with its diverse attractions, ranging from the Kurukshetra battlefield to the grandeur of the Surajkund Mela.
Find More General Studies News Here