Jharkhand, a state located in the eastern part of India, is a land of diverse landscapes, rich culture and abundant mineral resources. Its capital, Ranchi, often referred to as the "City of Waterfalls," is a thriving hub of industry, sports and history. This article delves into the fascinating facets of Jharkhand and its capital city, Ranchi.
Capital of Jharkhand- History
The history of Ranchi dates back to the colonial era when it was a part of Bihar. It was recognized as an important hill station by the British due to its pleasant climate and picturesque surroundings. The city has witnessed various historical events, from the Indian independence movement to tribal uprisings. Ranchi played a pivotal role in India's struggle for freedom and served as prominent center for social reform and activism.
An Overview of Capital of Jharkhand
Ranchi, the capital of Jharkhand, is a city with a rich history and cultural heritage. Here are some interesting facts about Ranchi:
City of Waterfalls: Ranchi is aptly known as the "City of Waterfalls" due to its numerous cascading waterfalls and lush greenery, making it a nature lover's paradise.
Birthplace of a Movement: Ranchi was at the forefront of the Jharkhand movement, advocating for a separate state for the tribal regions of northern Odisha, south Bihar, eastern Chhattisgarh and western West Bengal.
Historical significance: During the British colonial era, Ranchi served as the summer capital of Bihar, showcasing its historical significance.
Religious Diversity: Hinduism is the predominant religion in Ranchi, followed by Islam. The city is a melting pot of diverse cultures and faiths.
Linguistic Diversity: Ranchi is a linguistic mosaic with languages like Hindi, Nagpuri, Mundari, Urdu, Bengali, Kurukh and Maithili spoken by its residents.
Industrial Hub: In Eastern India, Ranchi plays a pivotal role as a major industrial city. It is home to several large private and government organizations.
Employment Generation: Ranchi is renowned for its role in generating employment opportunities and is among the top cities for job creation in India.
Sports Hub: The city boasts a thriving sports culture, with a special focus on cricket, hockey, football and more. It is the hometown of the legendary cricketer, M.S. Dhoni.
An Overview of Jharkhand
Jharkhand, formed on 15th November 2000, is a state known for its natural beauty, cultural heritage and historical significance.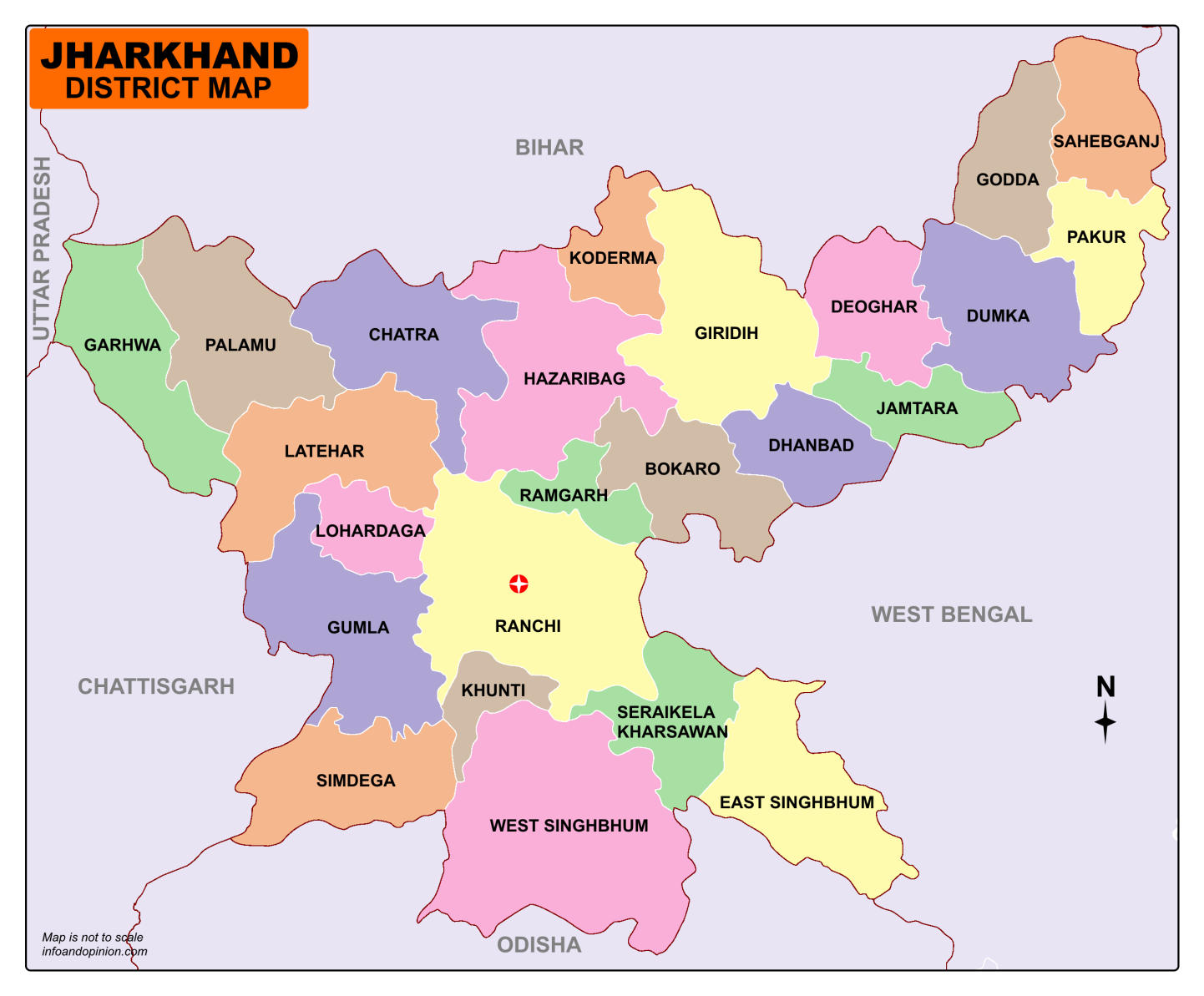 Land of Forests: The name Jharkhand itself means "land of forests," signifying the state's dense woodlands and natural beauty.
Geographic Location: Jharkhand shares its borders with Uttar Pradesh to the northwest, Odisha to the south, Chhattisgarh to the east and Bihar to the north.
Official Language: Hindi is the official language of Jharkhand, reflecting the linguistic diversity of the region.
Natural Wonders: The state is celebrated for its holy places, scenic hills and captivating waterfalls, making it a popular destination for tourists.
Find More General Studies News Here