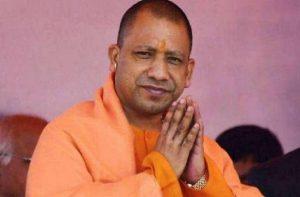 The Uttar Pradesh government has given its approval to the Ground Water Act-2020. The Ground Water Act-2020 has been approved with an objective of improving the falling groundwater level in the state. In order to achieve this aim, the state cabinet chaired by the Uttar Pradesh Chief Minister Yogi Adityanath approved the Ground Water Act-2020.
Some key features of the Ground Water Act-2020:
After the implementation of the Ground Water Act-2020:
An online registration facility will be available for the registration process.
It will become mandatory to register before the installation of the submersible pumps.
No fees will be taken from the domestic users as well as the farmers.
Rainwater harvesting system will become mandatory in all private and government schools and colleges.
Registration will become mandatory for boring companies along with the information update in every three months.
Punishments for the the violators:
If a person is caught for the first time while polluting the groundwater level, then there will be a provision of punishment from 6 months up to 1 year along with the penalty of Rs 2 lakhs to Rs 5 lakhs.
If a person is caught for the second time then there will be a penalty of Rs 5 lakhs to Rs 10 lakhs along with a punishment ranging from 2 years to 5 years.
If a person is caught for the third time then the person will face punishment from 5 years to 7 years along with penalty ranging from Rs 10 lakhs to Rs 20 lakhs.
Most Important takeaways for upcoming competitive exams:
Anandiben Patel is the present Governor of Uttar Pradesh.