India remains a bright spot, economy expected to grow 6.7% in 2024: United Nations:
According to the World Economic Situation and Prospects report released by the United Nations, India's economy is projected to grow by 6.7% in the calendar year 2024. The report highlights India's resilient domestic demand as a key factor driving this growth. However, it also cautions that higher interest rates and weaker external demand may continue to impact investment and exports in 2023.
Buy Prime Test Series for all Banking, SSC, Insurance & other exams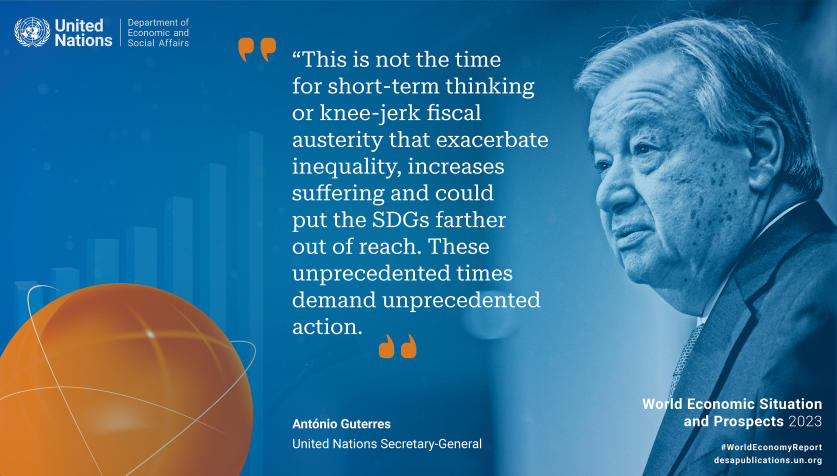 Steady Growth Despite Challenges:
India, as the largest economy in South Asia, is expected to witness a growth rate of 5.8% in 2023, followed by a further increase to 6.7% in 2024. These estimates remain unchanged from the projections made earlier this year. The report acknowledges that while India's growth prospects remain strong, other South Asian nations face more challenging circumstances.
Resilient Domestic Demand:
The UN report emphasizes the role of resilient domestic demand in India's economic growth. It suggests that despite the challenges posed by higher interest rates and weaker external demand, India's economy continues to exhibit strength. The projected inflation rate of 5.5% for 2023 indicates a decrease compared to the regional average for South Asia, which stands at 11%. This provides significant room for fiscal expansion and monetary accommodation to support domestic demand.
Positive Factors:
Hamid Rashid, Chief of the Global Economic Monitoring Branch at the UN Department of Economic and Social Affairs, described India as a "bright spot" in the world economy. He highlighted that India's inflation has significantly decreased, reinforcing the positive outlook. The projection for India's economic growth remains unchanged since January, instilling confidence in the forecast for the year.
Challenges on the External Front: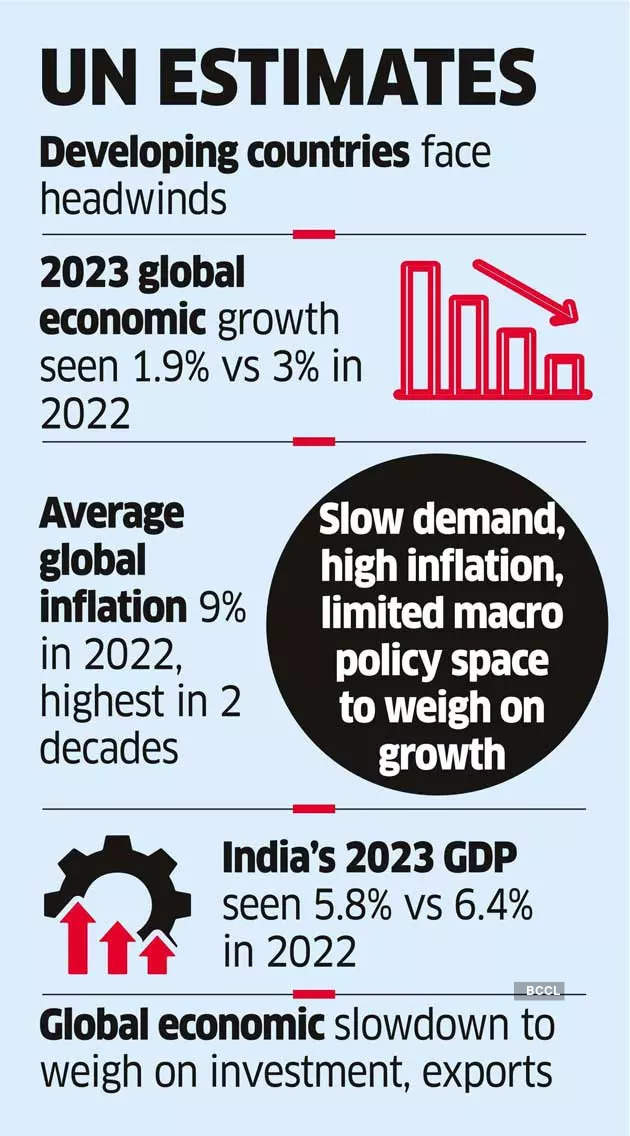 While the report acknowledges India's strong position, it also emphasizes the risks associated with external factors. The tightening of external financing conditions could pose challenges, impacting India's exports. Should the situation deteriorate further, the report suggests that India may face additional obstacles. However, the overall assessment maintains a positive outlook for India's economic growth.
Find More News on Economy Here