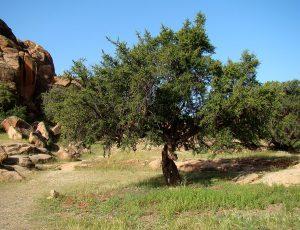 Every year on May 10, the International Day of Argania or International Day of the Argan Tree is observed to promote awareness and understanding of the argan tree's environmental importance worldwide. This holiday was established by UNESCO in 2021.
Buy Prime Test Series for all Banking, SSC, Insurance & other exams
International Day of Argania 2023: History
In 1988, UNESCO declared the Arganeraie Biosphere Reserve, which is the endemic production area of the argan tree, as a designated area. Additionally, in 2014, UNESCO inscribed all the knowledge and know-how regarding the argan tree on the Representative List of the Intangible Cultural Heritage of Humanity.
Furthermore, in December 2018, the Food and Agriculture Organization (FAO) acknowledged the Argan-based agro-sylvo-pastoral system within the Ait Souab-Ait Mansour area in Morocco as a Globally Important Agricultural Heritage System.
Lastly, in 2021, the United Nations General Assembly unanimously adopted a resolution submitted by Morocco, co-sponsored by 113 member states of the United Nations, to proclaim May 10th as the International Day of Argania, recognizing the importance of the argan tree and raising awareness of its global environmental significance.
About the Argan Tree
The argan tree, which is native to the sub-Saharan region of Morocco, specifically the southwest, grows in arid and semiarid areas and is known for its resilience to a harsh environment marked by water scarcity, erosion risk, and poor soils. It is the defining species of the Arganeraie woodland ecosystem, which is rich in endemic flora and is of significant importance not just in terms of conservation, but also for research and socio-economic development.
The argan tree woodlands offer forest products, fruits, and fodder, all of which are vital to the economy and livelihoods of the people in the region. The leaves and fruits are edible and highly valued, and serve as a vital fodder reserve for livestock during periods of drought. The trees are also used as fuelwood for heating and cooking.
Argan oil, which is extracted from the seeds of the tree, is world-renowned and has various applications, particularly in traditional and complementary medicine, as well as in the culinary and cosmetic industries.
Also Read: