A Ministerial Meeting on South-South Cooperation has been held during LDC5 with an aim to explore concrete, innovative and actionable solutions in support of the deliverables of the DPoA through multi-stakeholder participation of the global South and traditional development partners.
Buy Prime Test Series for all Banking, SSC, Insurance & other exams
More About The Ministerial Meeting On South-South Cooperation:
The Meeting is organized by OHRLLS, the State of Qatar (host country) and Malawi (Chair of LDCs) in collaboration with the United Nations Office for South-South Cooperation.
Aim of The South-South cooperation:
The South-South cooperation track aims to provide a platform to forge broad partnerships in support of deliverables of the DPoA.
During the preparatory process, a thorough review of the role of South-South cooperation and good practices in leveraging it as an important means of implementation in the implementation of the Istanbul Programme of Action (IPoA) has been conducted.
Significance of this Cooperation:
LDC5 is a key opportunity for LDCs to mobilize international support including from Southern partners. Grounded in the spirit of solidarity and empowered by its capacity to leverage expertise and resources, South-South cooperation can play a catalytic role in LDCs efforts to mobilize financial and technical resources and innovative solutions for the timely implementation of the Doha Programme of Action (DPoA).
The DPoA represents a new generation of global partnerships built on renewed and strengthened commitments by LDCs and their development partners to achieve recovery from the pandemic, build resilience and accelerate the implementation of the 2030 Agenda.
SOUTH-SOUTH Cooperation: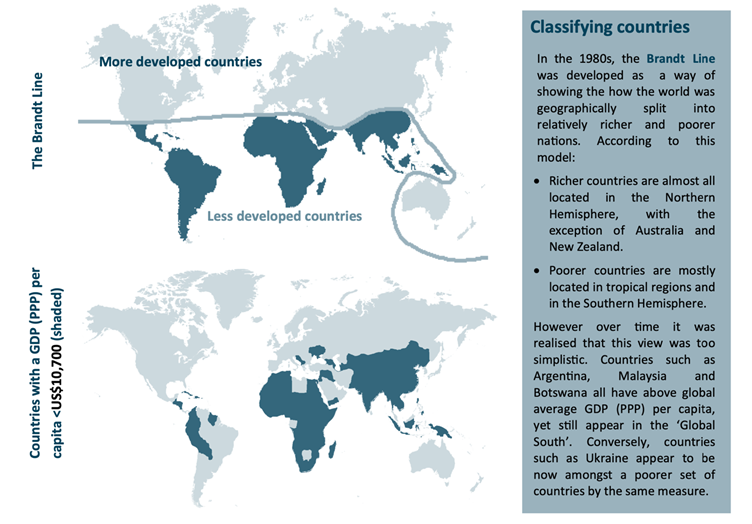 South-South cooperation refers to the technical cooperation among developing countries in the Global South.
It is a tool used by the states, international organizations, academics, civil society and the private sector to collaborate and share knowledge, skills and successful initiatives in specific areas such as agricultural development, human rights, urbanization, health, climate change etc.
What is now known as South-South cooperation, derives from the adoption of the Buenos Aires Plan of Action for Promoting and Implementing Technical Cooperation among Developing Countries (BAPA) by 138 UN Member States in Argentina, on September 18, 1978.
The plan established a scheme of collaboration among least developed countries, mostly located in the south of the planet.
It also established for the first time a framework for this type of cooperation, and incorporated in its practice the basic principles of relations between sovereign States: respect for sovereignty, non-interference in internal affairs and equality of rights, among others.
Also Read: President Murmu inaugurates 7th International Dharma Dhamma Conference
Find More News related to Summits and Conferences