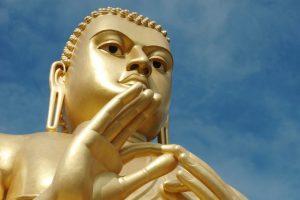 Vesak Day 2020 is observed globally on 7 May. Vesak, the Day of Full Moon is the most sacred day to the Buddhists all over the world. On this day, Lord Gautham Buddha attained enlightenment. The Day is commemorated by the United Nations every year.
Click Here To Get Test Series For SBI PO 2020
History of Vesak Day:
The Day is being celebrated by the United Nations since 2000. The resolution to celebrate the day was passed in 1999. Since 2004, International Vesak Summit is being organized. In 2019, it was held in Vietnam. So far, the summit has been held 11 times in Thailand, 3 times in Vietnam and 1 time in Sri Lanka. The decision to celebrate the birthday of Buddha as Vesak Day was first formalized at the World Fellowships of Buddhists conference that was held in Sri Lanka in 1950. The conference was attended by Buddhist leaders from several countries.